20 Oct

A super-packed Demo Day 2022!

And that's a wrap! A super-packed Demo Day 2022 took place live in Berlin on Wednesday October 19, 2022. Five healthtech startups presented their innovative solutions and took questions from all over the world! With over 600 guests registered across Eventbrite and LinkedIn, the startups knew the pressure was on to make the best impression possible. And they did it! Each team brought with them a calm and collected approach and displayed real talent in presenting their complex digital care solutions in just five minute pitches. Below you can watch a recording of the entire Demo Day and watch how the action unfolded.

It wasn't only the startup presentations at this year's Demo Day. The audience were also treated to a fascinating keynote address on the future of healthcare. Presented by Cecilia Tham, the Founder & Director of Futurity Systems, the keynote was eye opening and relatable for all the teams in Vision Health Pioneers Incubator. Cecilia is at the forefront of innovation and disruption and took us all on a deep dive into some key megatrends that will rock the world as we know it. As well as Cecilia, other special guests included a selection of the top coaches in the community around the incubator, who made personal introductions for each team.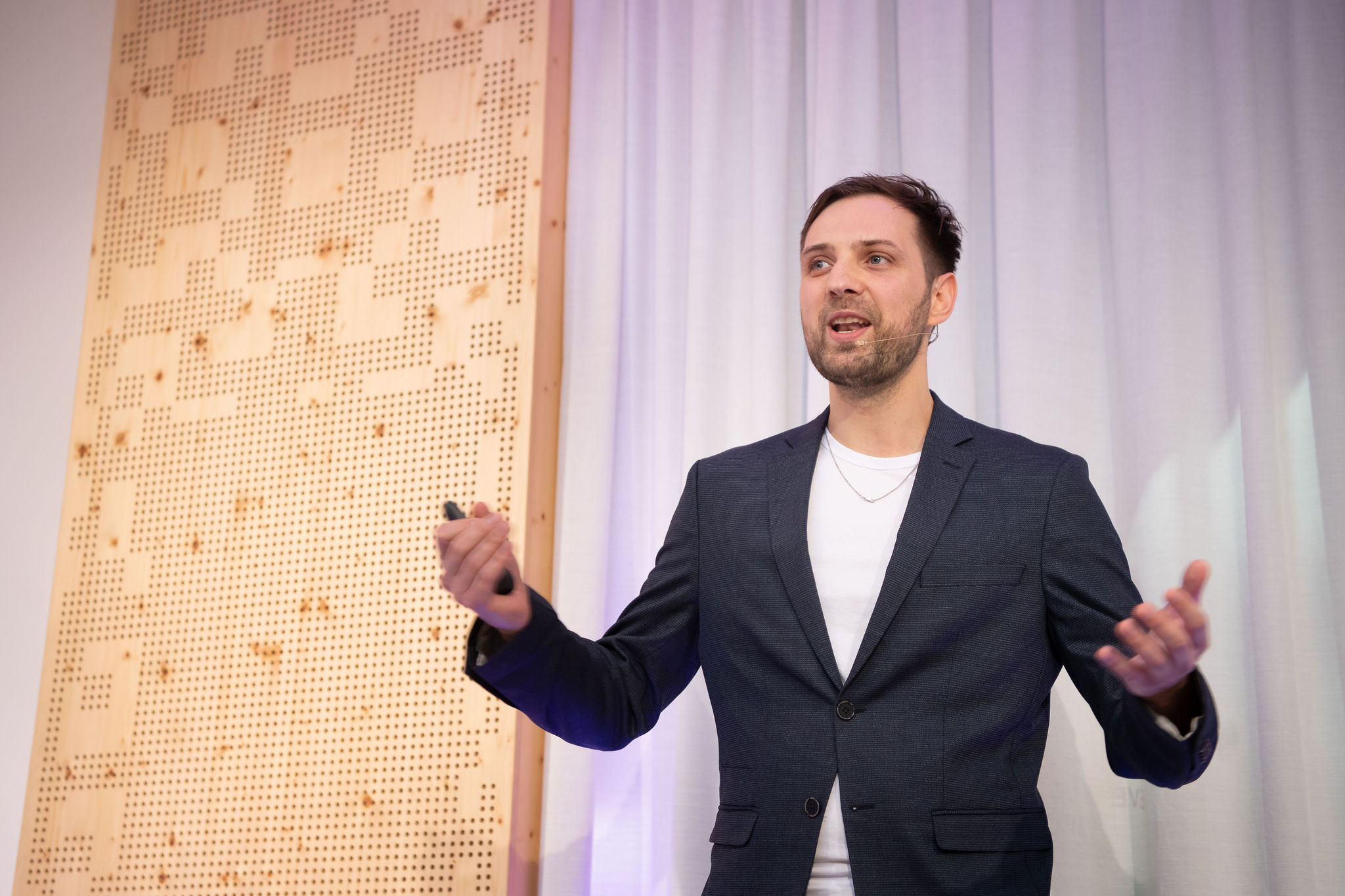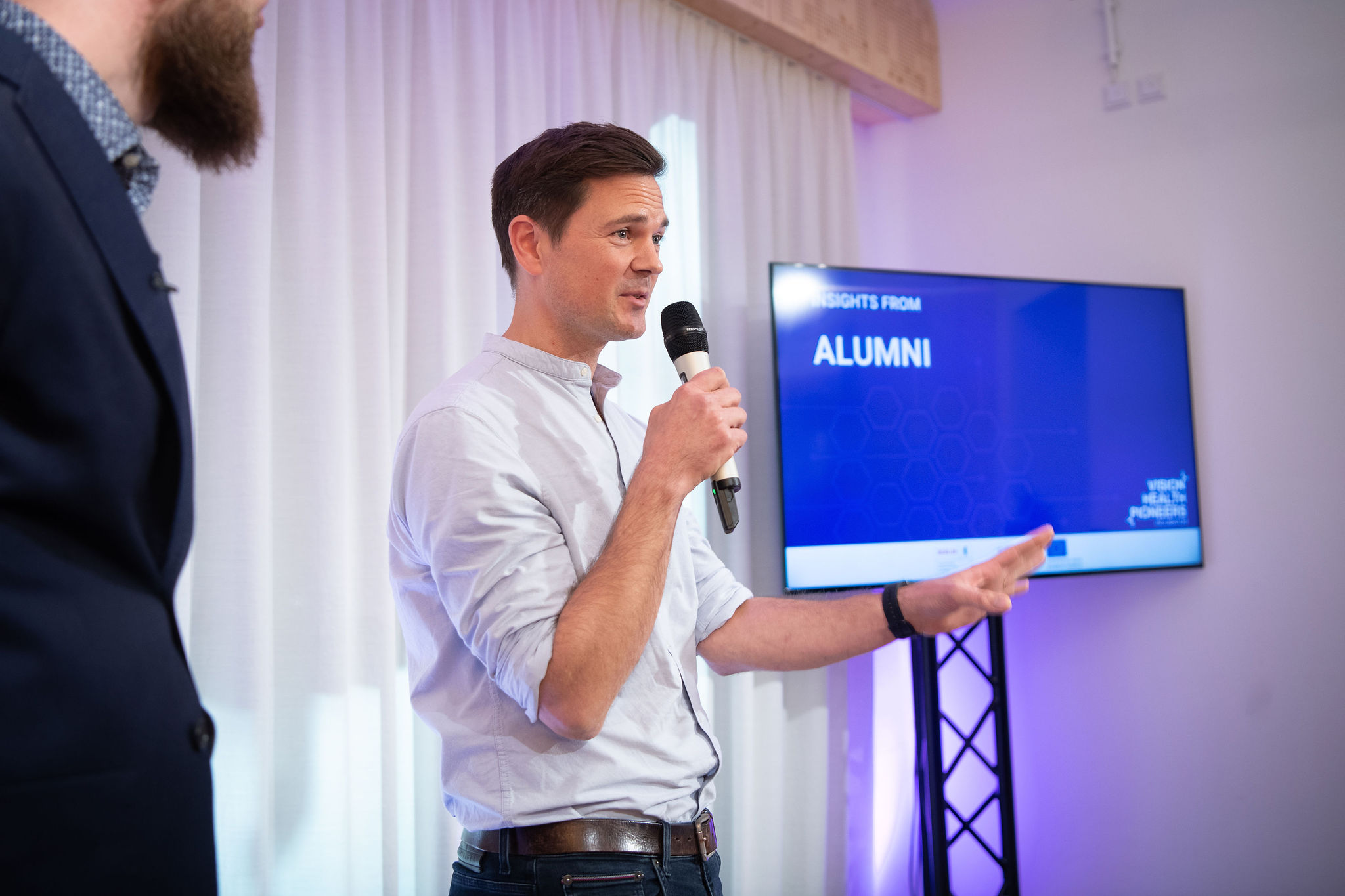 All guests were also treated to a handful of messages of support from some of the healthcare startups in the alumni of Vision Health Pioneers Incubator. It was so good to see so many of the teams provid a short update on their journey and pass on messages of support for the pitching startups at Demo Day 2022! Featured were: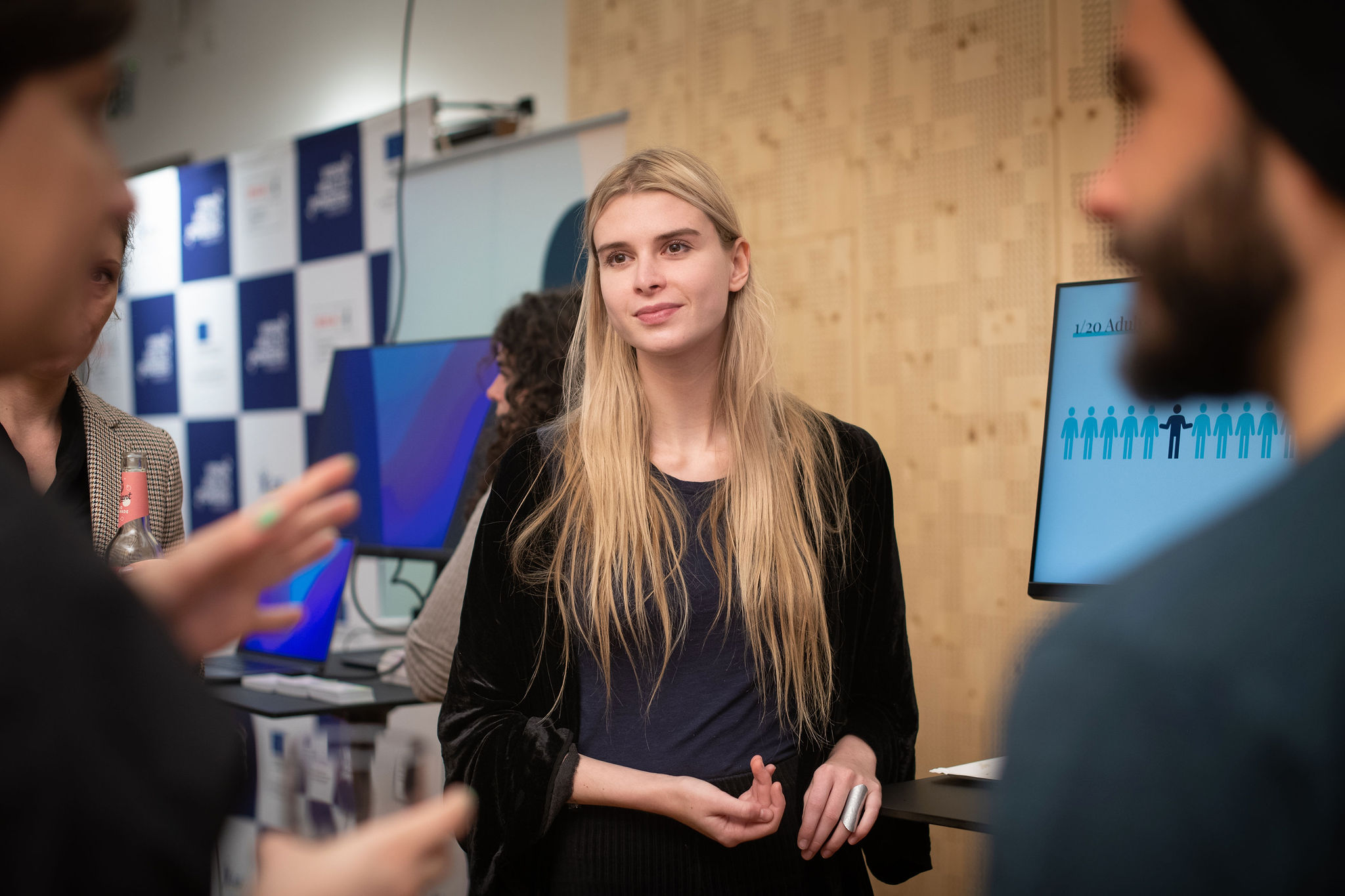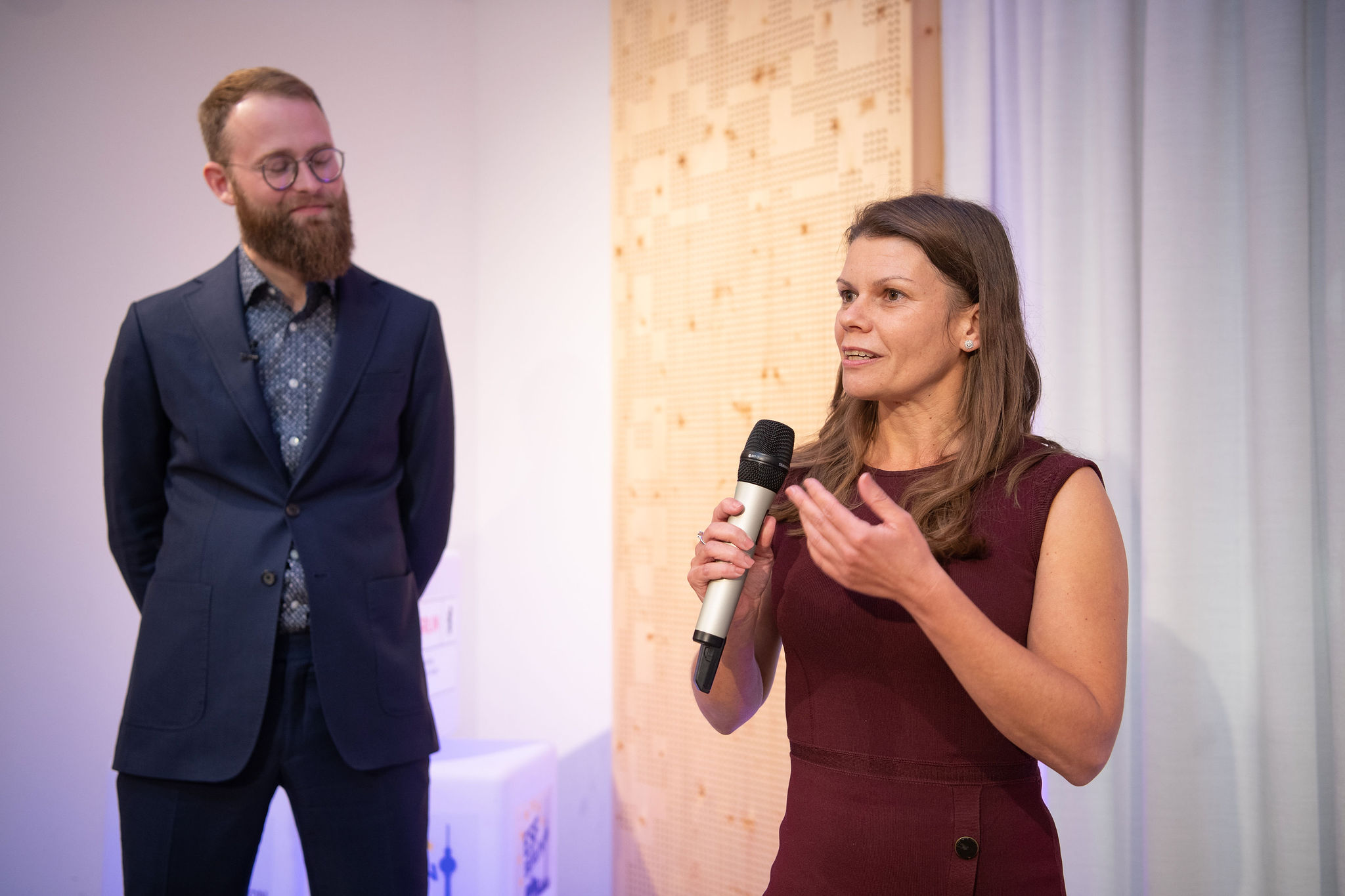 aidable – Support for the supporters: tool for relatives of eating disorder sufferers
aidable focus on supporting family members of those suffering from eating disorders, in particular in the therapy aftercare where they want to reduce relapse rates. With their tool they want to act as a guide and as a source of information that enables the best possible support for the road to recovery.
aidable were introduced by Johannes Starlinger, a certified specialist for Medical Software regarding regulatory requirements for software as a medical device. He has been involved as a key coach at the incubator since early 2021.
Physikit – Enabling at-home testing as a service for healthcare providers
Managing the entire process end-to-end, Physikit allows healthcare providers to offer bio sample analysis from the comfort of their patients' homes. We provide testing infrastructure powering health journeys of the future and remove the obstacles among the way.
Physikit were introduced by Susanne Feldt, a qualified and experienced Product Designer (UX/UI) and Design Thinker who specializes in digital user experience for e-Health applications.
Blended Support – To support people in walking the path of healing.
Our aim is to provide people who have experienced trauma with fast and effective support to overcome their experiences… and perhaps to grow from the fact that they have managed to do just that… from anywhere, barrier-free and self-effective.
Blended Support were introduced by Frido Kent, a qualified German Attorney at Law advising startups on their issues with company foundation, corporate law, and funding. Frido works at Startup Lawyers, the law firm that supports the startups of the incubator on their corporate law issues and company foundation process.
FreeMind – Bringing focus to your chaotic world.
People with ADHD often have trouble focusing, get easily distracted, are hyperactive and have poor organizational skills. On average, an adult with ADHD in Germany has to wait for over two years to receive sufficient treatment. This leads to 90% being undiagnosed and untreated. FreeMind offers a screening tool to test the likelihood of ADHD, a strong doctor-led community with biweekly webinars and highly gamified self help courses to immediately kickstart the journey to a better life.
FreeMind were introduced by Kristin Memm, a qualified German Attorney at Law, in all domains, and specialized in medical law & digital medicine.
Noah Therapies – Noah is a holistic therapy management system for cancer patients.
We lift the administrative weight off of patients shoulders by automatizing their therapy schedule and provide guidance for a higher quality of life on the basis of integrative medicine and data intelligence.
Noah Therapies were introduced by Jana Scharfschwerdt, an experienced CFO on-demand who supports startups in their financial and fundraising strategy.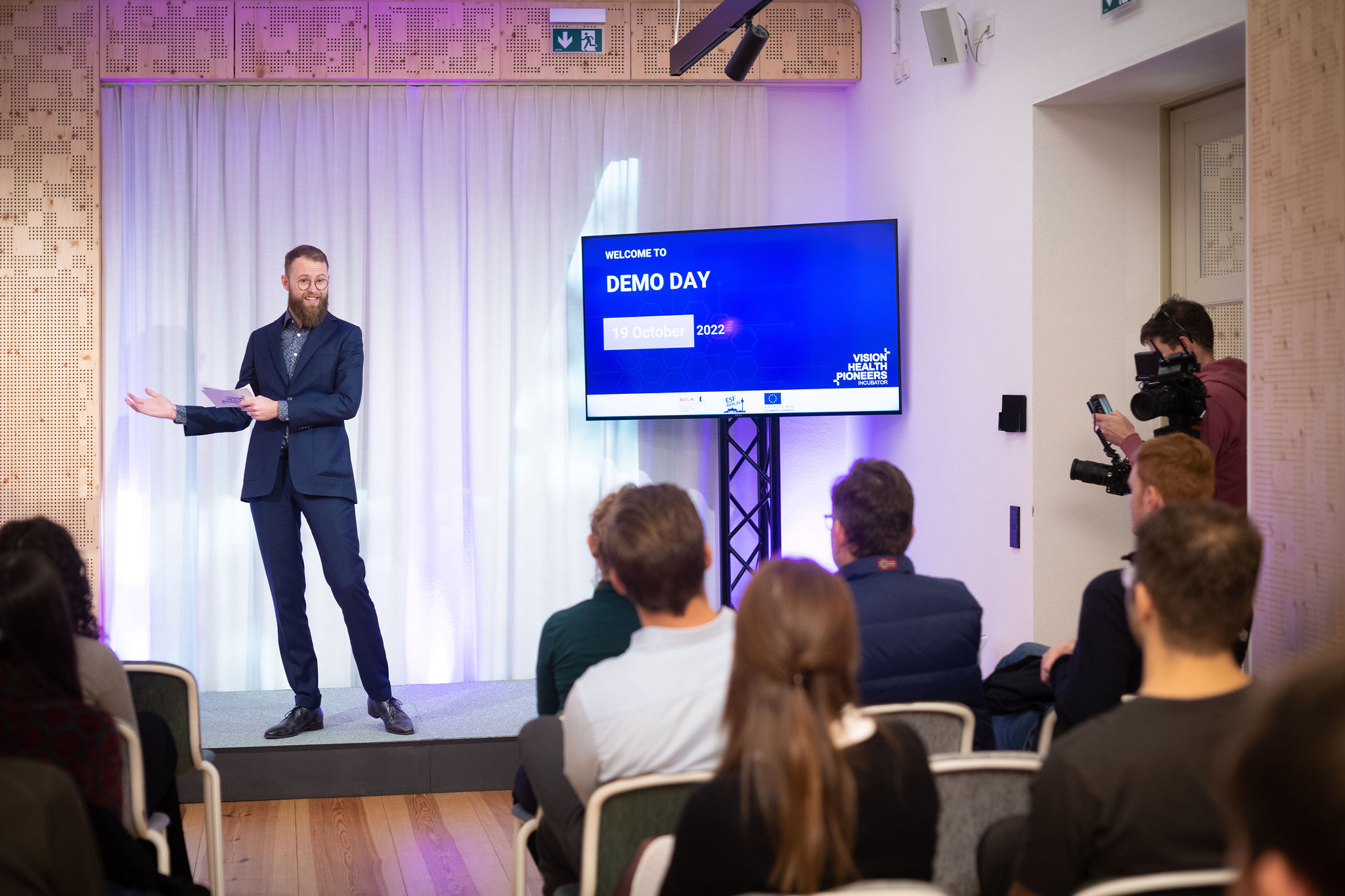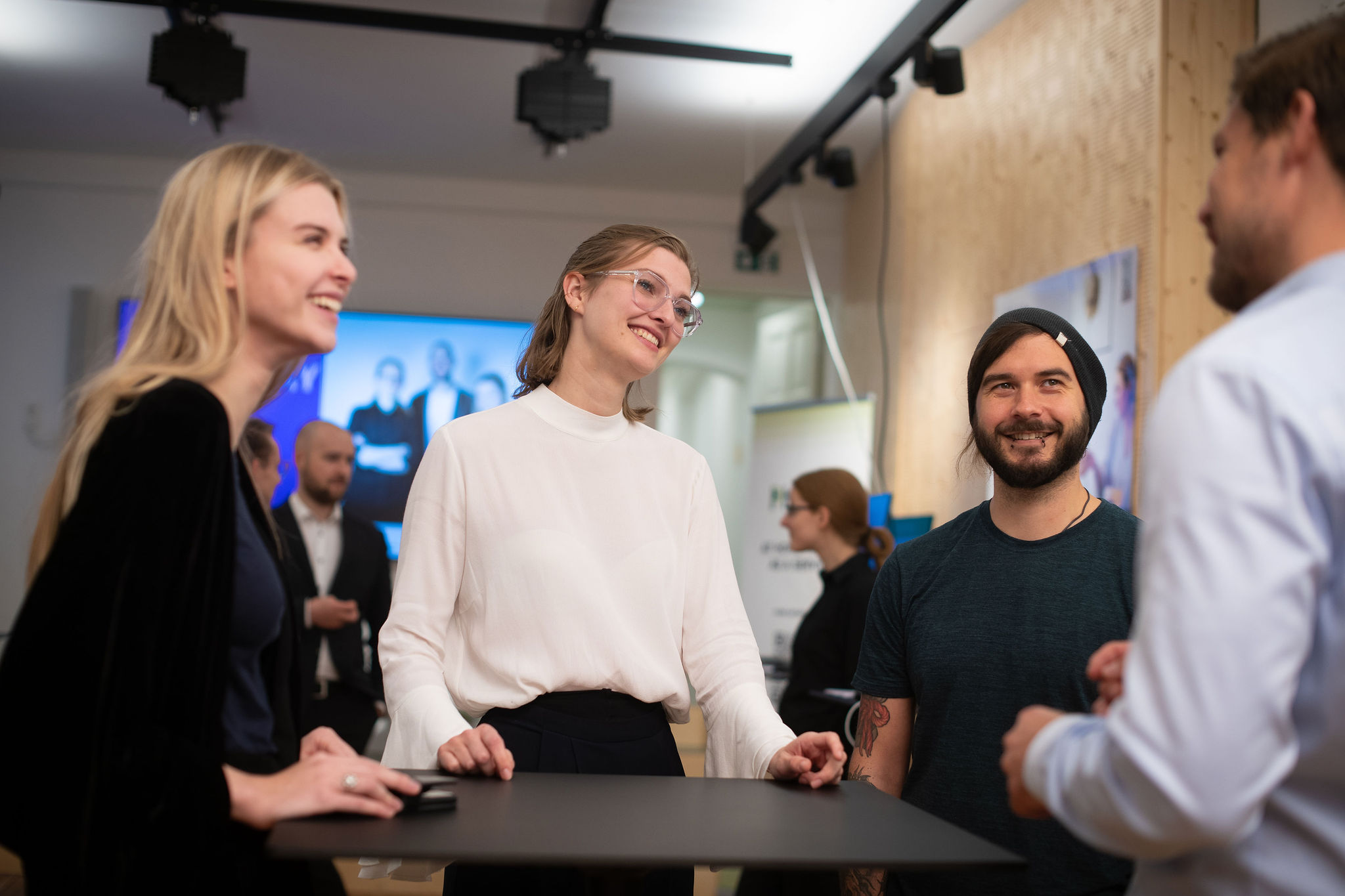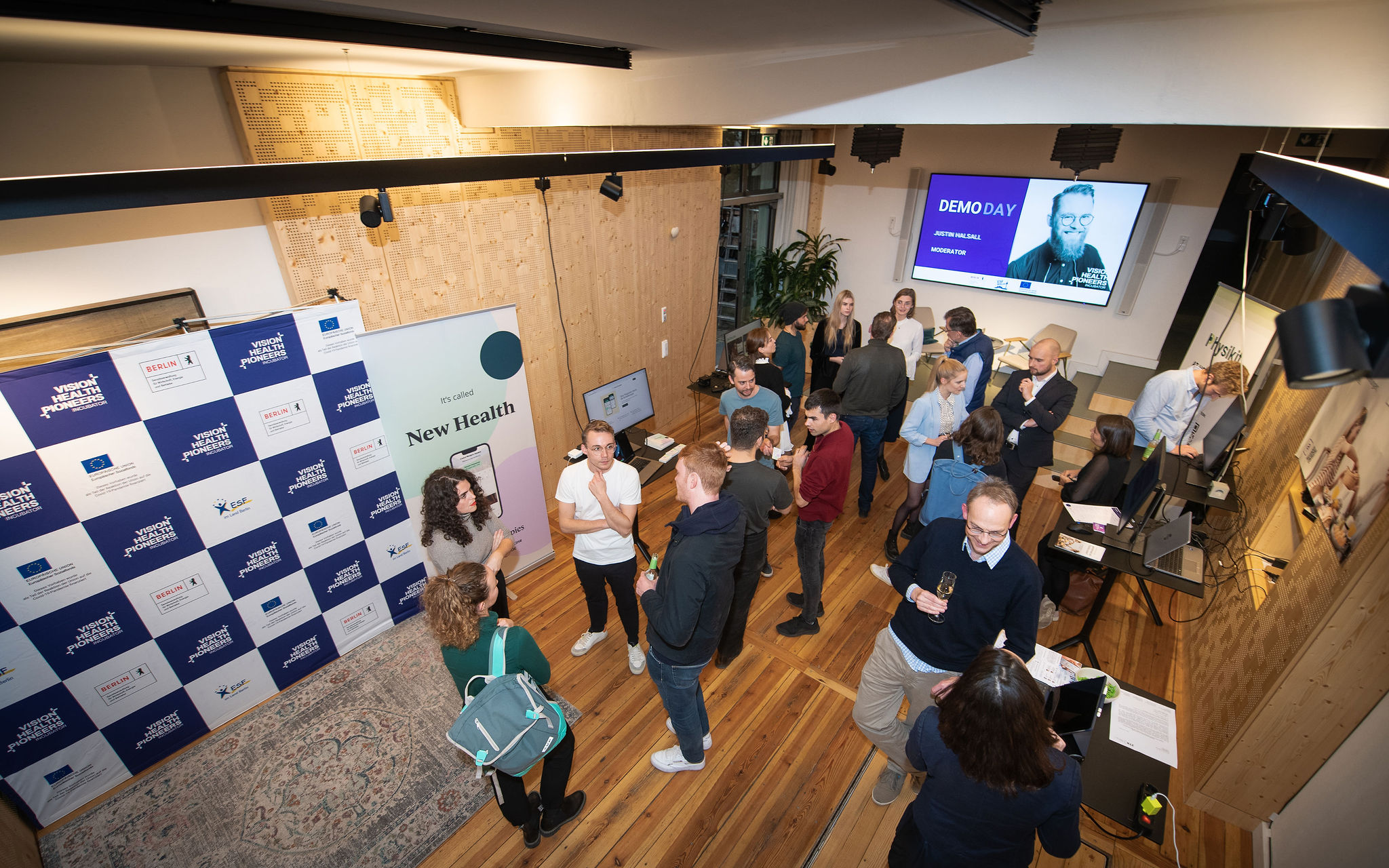 Moderating the entire Demo Day 2022 was none other than Justin Halsall. The leading master-of-ceremonies was also the moderator for Vision Health Pioneers Incubator's Demo Day back in 2020 (the very first one!) and his wisdom and experience helped guide both the startups and the audience through the entire event. We spoke to Justin and Cecilia Tham in advance of the Demo Day to discover their thoughts on why they love being involved in event like this – check this out here.
Watch super-packed Demo Day 2022 and check out the teams:
Want to meet the teams in a direct 1 on 1 meeting? Visit our Calendly and book a virtual meeting between you and the teams of our choice.