17 Dec

Man on a Mission: Medtech innovator Keith Grimes on what it takes to turn a dream into reality

While the global pandemic has brought a host of stressors for doctors like Keith Grimes, it has also – to his eyes, opened many meaningful doors that would otherwise have long remained shut.

The British general practitioner and medtech innovator has been campaigning for almost 30 years for the acceptance of digital health, and has garnered acclaim for his pioneering work in clinical VR and artificial intelligence.

Speaking to the virtual audience who tuned in to witness the first demo day of Vision Health Pioneers, he described seeing a "real explosion in the acceptance of digital health," enabled by the urgent need to implement cutting-edge technologies that could improve patient care and relieve burden on healthcare workers.

This newfound openness has been a long time coming, Grimes said, describing how he has been advocating for the kinds of technologies that have been put in place in response to COVID-19. He faced a great deal of resistance along the way.

He was speaking at the first incubator Demo Day – a special milestone in celebrating the work of our entrepreneurs who have come up against a host of their own challenges through this extraordinary year.

Resistance to change is inevitable

While our entrepreneurs have experienced a host of difficulties this year, Grimes pointed out their fortune in having the opportunity to turn a dream into reality with the support of an incubator.

"I wish I had been able to join you when I was your age. Because I came out of medical school at the age of 23 and then dropped straight into this kind of conveyor belt that doctors have. There's very little in the way of entrepreneurship within medicine. At least there wasn't."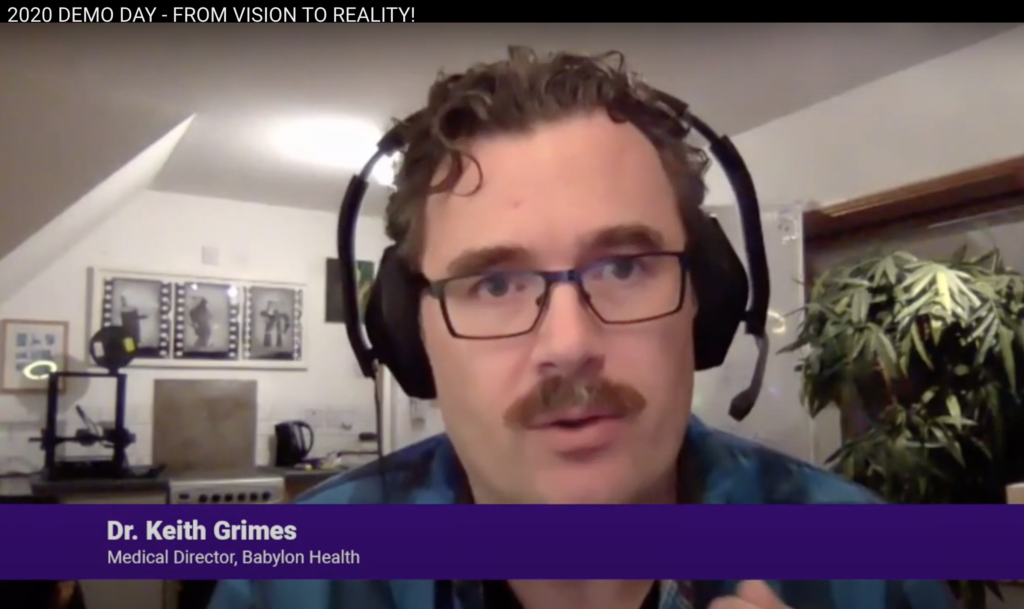 That lack in entrepreneurship in healthcare is changing, especially now as the act of pursuing digital solutions becomes increasingly valued and accepted.
"This is a wonderful opportunity for you to make a really, really meaningful difference to people who are sometimes marginalized," he said. "Digital healthcare is a great way of reaching out to people that might otherwise not be able to get care," he added.
In his talk, Grimes expressed envy at the opportunity the incubators first cohort enjoyed, while offering great advice on how to manage and overcome the barriers that those championing change –like the current cohort of seven startups –frequently face.
"The important thing about facing any barriers is that – if you want to try and achieve change, if you want to try and achieve anything truly different, you are inevitably going to face resistance," he said, adding that struggle and failure will have to be dealt with along the way.
A useful byproduct of struggle, he adds, is learning. Coming up against challenges provides you with opportunities to identify problems and determine the next way forward, he explained.
Grimes speaks with authority on the subject of pushing against barriers, having been confronted with many over the course of his career. The son of engineers who grew up with a strong passion for gaming (dreaming of a career writing games that his family vetoed), he pursued his second passion –medicine, and worked for twenty years on the frontline of primary care.
"Even when I went to medical school back in 1990, I was still really keen to try and use technology to improve patient care," he said, describing a time that preceded the mass adoption of the internet, in which his enduring passion for technology reflected itself in efforts to explore and foster digital health solutions.
These efforts were waylaid owing to attitudes towards innovation at the UK's National Health Service, which Grimes described as being 'famously resistant to change and innovation up until now.'
Pushing against barriers brings up frustrations, he noted, adding that such difficult emotions are likely to arise amongst entrepreneurs operating today, too. Grimes reminded the cohort that it's OK to feel frustrated sometimes, as much as it is understandable that obstacles will come along that might not make much sense.
"Resistance to change is universal, regardless of where you are. And, in some ways, it kind of doesn't matter what evidence you bring to the party," he said.
'Find the problem first and foremost'
Grimes has had a fascinating and quite diverse career – besides working as a GP, he has also earned the title of Clinical Digital Health and Innovation Director at Babylon Health, leading digital doctors around the world, while also establishing VR Doctors, an online forum supporting the immersive health tech community.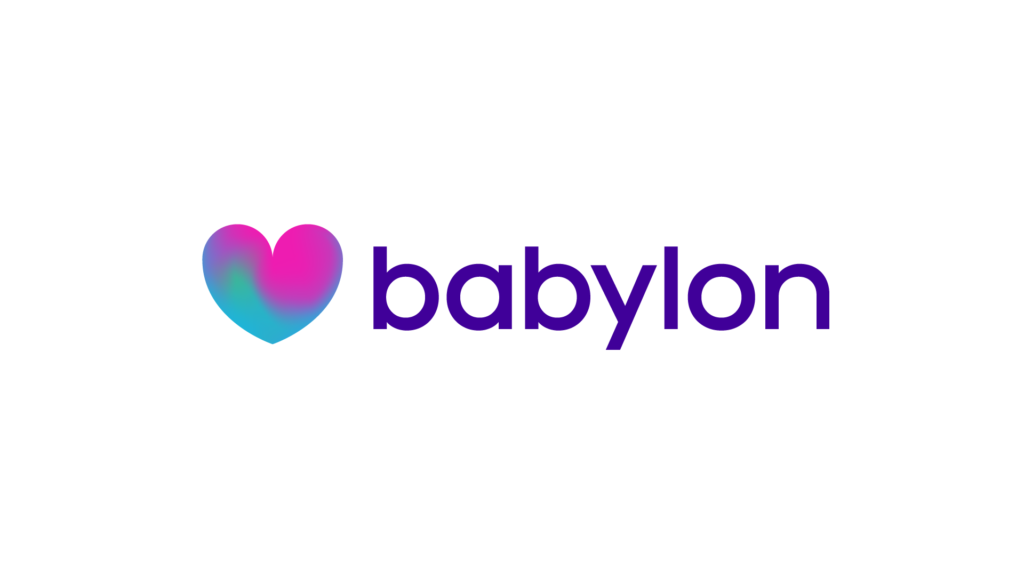 His work has been fueled by an indefatigable drive to combine two passions: technology, and healthcare. Both passions excite him in quite different ways– the work of a doctor being driven by a sense of anxiety and dread that comes with trying to help people who are struggling with serious issues. The work of enabling technologies is stimulating in a very different way, he said.
"Being involved in the Startup space is a whole different energy, partly because you're not holding life or death decisions that you do in clinical practise, which is nice," he said, commending the upbeat albeit 'tough' nature of the startup world.
For those wanting to take a path similar to Grimes' – that is, combining healthcare and technology in the pursuit of doing good – Grimes recommends focusing first on the grittier side of the work: the problem, as opposed to thinking more in terms of digital solutions.
"I encourage people, particularly if you're working in healthcare, to find the problem first and foremost. It's very tempting to sometimes lead with a solution. I've got a 3D printer here, you know. But it's really, really important to understand the problem very intimately and be motivated by it for a long time," he said.
Of Vision Health Pioneer's first batch, Grimes pointed out that many of the teams had that background, whether it's Advosense's intimate understanding of geriatric care, or the personal experience INU Health brings to the project of exploring digital solutions to endometriosis.
This real-world experience combined with a dream for healthcare's digitally-driven future is what drives Grimes' mission as much as it does those of Vision Health Pioneers' current and upcoming cohort– all of whom we are excited to help turn their visions into reality during this historic moment for digital health.