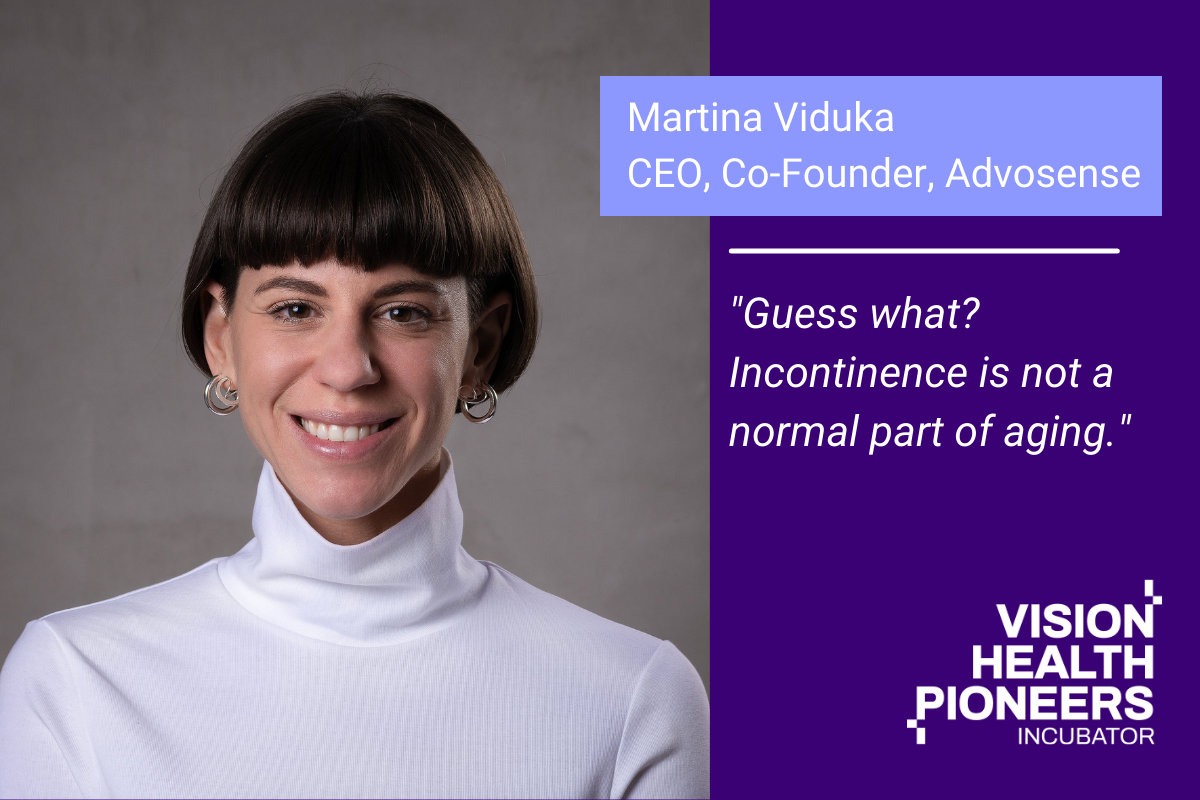 20 Jun

World Continence Week – Interview with Martina Viduka, Co-Founder, Advosense

World Continence Week (WCW) takes place from June 20 to June 26, 2022. The health campaign is run by the International Continence Society (ICS) every year and is focused on raising awareness of incontinence related issues. The impact urinary incontinence can have on people cannot be understated and the week also aims to encourage those living with incontinence to seek help so they no longer have to suffer in silence.

To recognise this week and provide insight into an important area, Vision Health Pioneers Incubator spoke with alumni member Martina Viduka who was part of our very first cohort. The CEO and Co-Founder of Advosense, a startup which has gone on to achieve great things since completing the program, shared her thoughts on the importance of World Continence Week and her vision for the future. 

The week itself arrives shortly before International Incontinence Day (Internationaler Inkontinenz Tag) on June 30. In recent times the week has started to become more recognised than the day. With numerous articles written and webinars held to share knowledge in this area, the most important part is that the topics are raised.  

In this short interview, Martina, who has been taking care of patients with incontinence for over 12 years, explains with insights that incontinence is not a normal part of aging. She also shares how their team are focused on empowering patients and caregivers for a better future. We thank Martina for her time and love connecting with our alumni. Explore the interview below:

 

To discover more about Advosense, check out their first interview with Vision Health Pioneers Incubator

here

.