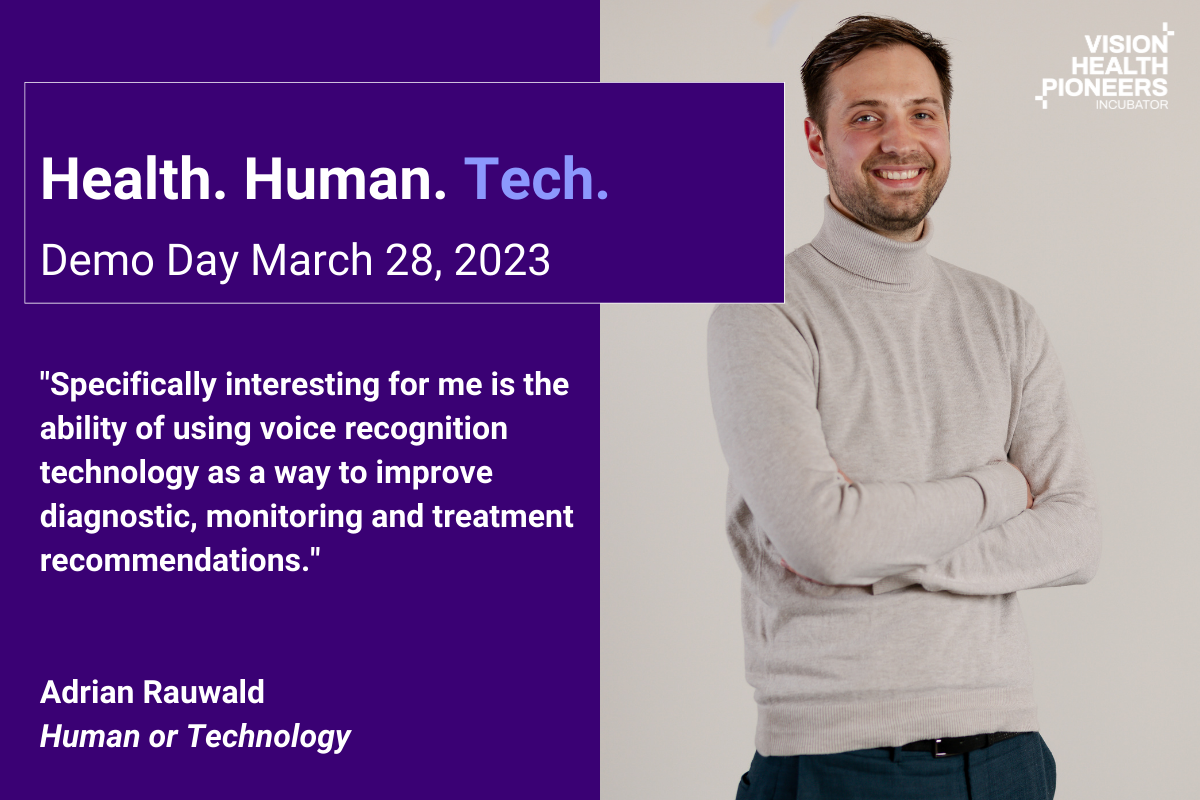 10 Mar

Startup Blended Support joins Demo Day 2023!

Blended Support, who provide fast and effective support for those suffering from trauma, are presenting at Health. Human. Tech. Demo Day 2023! We interviewed Adrian Rauwald, Founder of Blended Support for his views on 'Human or Technology'. This is the mini-series where we have been asking startups in Vision Health Pioneers Incubator about which humans or technology has inspired them on their journey so far. Adrian shares below. 

"Recently I held a talk with an ethics group of TU Berlin on how best to use data driven technology to improve healthcare services in psychotherapy. Given my own personal background, this topic is very close to my heart. We came up with interesting use cases on how using data and AI could enable quick and effective tailor-made interventions that actually suit the individual needs of patients in that given moment. In the case of psychological trauma that aspect is very important, since recommending the wrong intervention in the wrong situation might even have contraindicated effects."

"Specifically interesting for me is the ability of using voice recognition technology as a way to improve diagnostic, monitoring and treatment recommendations. There are already examples in the context of psychological trauma. There are dedicated research projects that develop and evaluate voice recognition markers to identify risk groups, who probably would develop a psychological aftermath after a potential traumatic event. Those biomarkers in the human voice would also allow for the identification of current stress levels. Using this input, we can capture data and can provide tailored interventions. Everything from panic attacks to depressive states can be monitored and it makes for a really interesting use case, especially for stand-alone solutions in that context.
Startup Blended Support joins Demo Day 2023!
"My background includes working as a Clinical Psychologist and Psychotherapist and in this context Blended Support was born. We always start our product development with the question: "What are we actually doing in treatment? What is working and makes a treatment successful?" From this point, we start the transformation process into the digital space. I am convinced that modern technology will make it possible to transform deeper elements of conservative psychological treatment, e.g. trust, the feeling of being seen and one's needs recognized and responded to.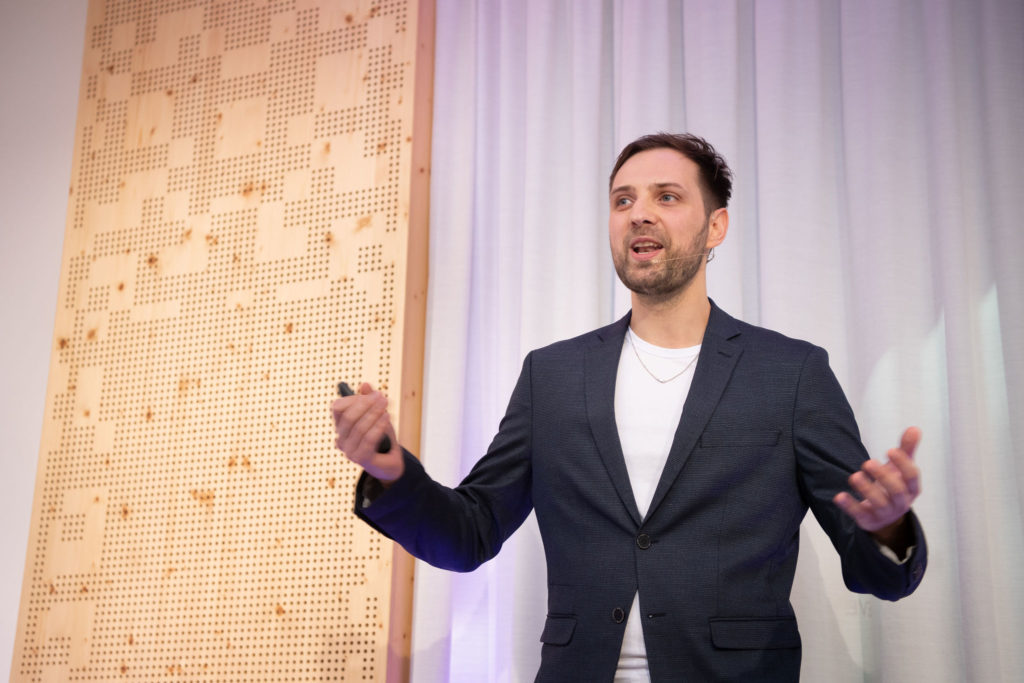 "Of course, we have to take critical ethical questions into account and reflect on them critically as well. There will be for sure interesting ground discussion coming up, and as far as I am concerned they are needed as well."
"I was involved in the last Demo Day at Vision Health Pioneers Incubator and look forward to sharing some further updates on what we are doing at Blended Support. There are some beautiful startups presenting again this time. It's great to see so many people curious about the digital aspects of healthcare and I'm still in contact with interested parties from last year. I can't wait to exchange and present an update. A lot has happened!"
Watch Blended Support present at the upcoming virtual Demo Day 2023! Join us:
🗓️ Tuesday, March 28, 2023
⏰16:00 CEST
💻Virtual