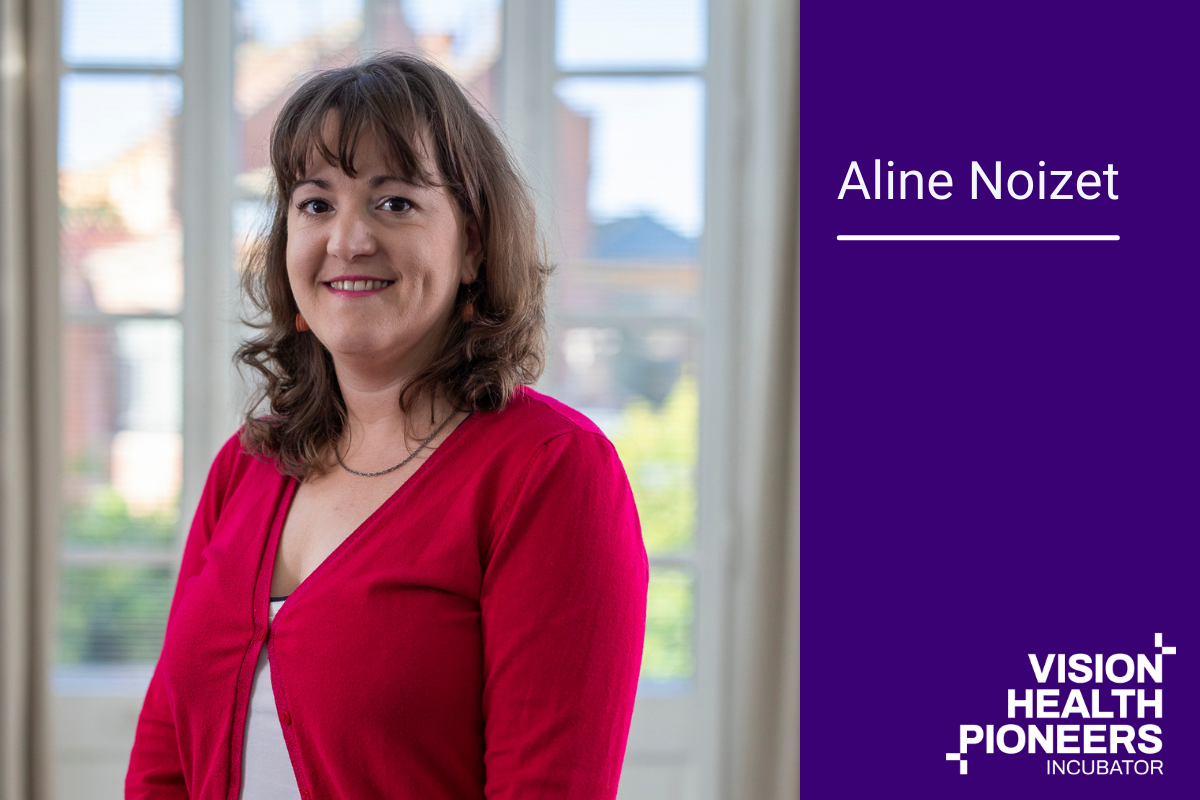 21 Jul

Networking across borders – the international mentor

Whilst Vision Health Pioneers Incubator is based in Berlin, Germany, teams enter the incubator from all over Europe. Many of our Mentors are internationally based and they provide fascinating insights and learnings from their global experiences. Aline Noizet, Founder of Digital Health Connector and expert in startup investment shares her thoughts on why having a global focus can be crucial for startups, why it's never too early to network and why understanding a country's healthcare system is vital. 

Aline has been working with Vision Health Pioneers Incubator for the current and inaugural cohort of startups. Her expertise lies in a range of areas and she specifically helps mentor the startups when it comes to networking and connecting them with potential investors. Based in Barcelona, Spain, she shares her approach.
"For networking sessions I focus on the components of networking – what is networking, why you need to network early, how to build your branding and network in a virtual environment. That has been important in recent times because there has been a lack of access to physical events and therefore startups had to build their brand and their network in a different way."
Aline also monitors opportunities, for example for startup investment and was recently able to support our startup team Karis with their pitching experience at 4YFN in Barcelona. "By understanding Karis and their background, I knew that the Spanish speaking market was for them. Culturally it was a chance for them to present their business in a home market and gain insights and experiences. Often startups will argue that they are not ready to network or pitch and that they don't have the time. I say it's never too early. You are in control of what you pitch and what you want to share with the audience.You never know who you will make contact with and whilst the timing may not be right just yet, they may serve you well in the future.  It's all about building relationships that will be useful further down the line."
Video of David Garrido, CEO and Co-Founder of Karis pitching at 4YFN:


Events are now beginning to open up as Covid-19 restrictions are relaxed, but it isn't always easy as Aline explains. "None of the attendees at the 4YFN conference had name badges. In previous years they had their name alongside a colour code system, so you knew who the investors were for instance. Without this it made it more difficult to network because you didn't necessarily know how to identify your targets."
Aline is vastly experienced with investor relations and provides the startup with support in this area.
"I have worked with investors for many years. I'm involved with different investor groups so I understand what they are looking for and what they want to see. I share this knowledge with the startups and help them prepare things like one pager summaries. I also help them connect with investors by reaching out to my network."
Aline has noticed how Covid-19 has actually had some positive impact on a startup investment relationships with investors. "Many investors are now investing outside of their usual geographic areas. More and more investors from the Bay area are looking at European companies for instance. This is great news for entrepreneurs."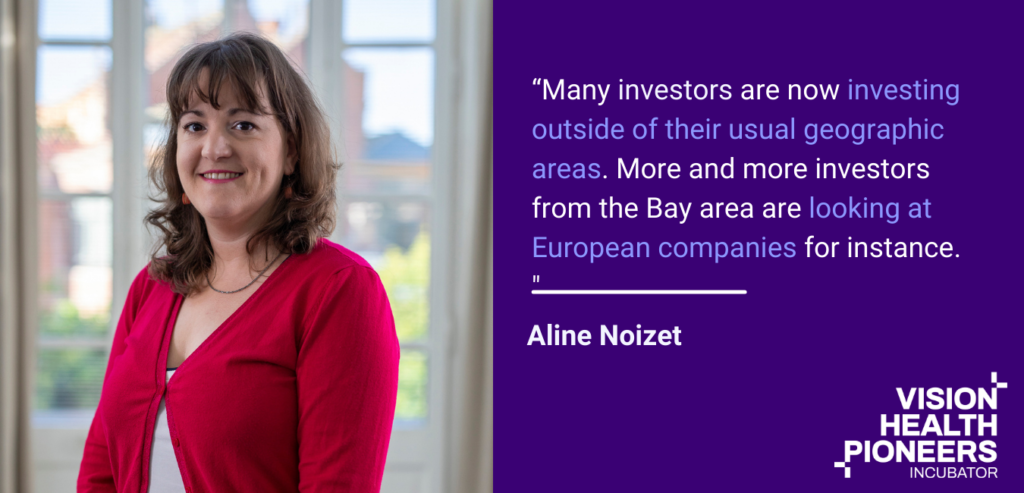 When investors are exploring potential startups to invest in, their ability to work across borders is of great interest. The more scalable to different markets a product is, the better for investors. Aline explains how startups can benefit from understanding other markets better and how sometimes your home market is not necessarily the best market fit for your product. It's equally important to consider differences when it comes to healthcare models and areas such as insurance: Markets like the US have a bigger consumerism culture so B2C models may be easier. When it comes to payers, self-funded employers are a privilege to go to market channel in the US, but not in Europe, where the prefered channel would be insurance companies.
These sorts of insights are key for the startups in the Vision Health Pioneers Incubator. They use these experiences and industry knowhow so that once they reach a certain level of maturity, they can bring their innovative solutions to even more people around the world.