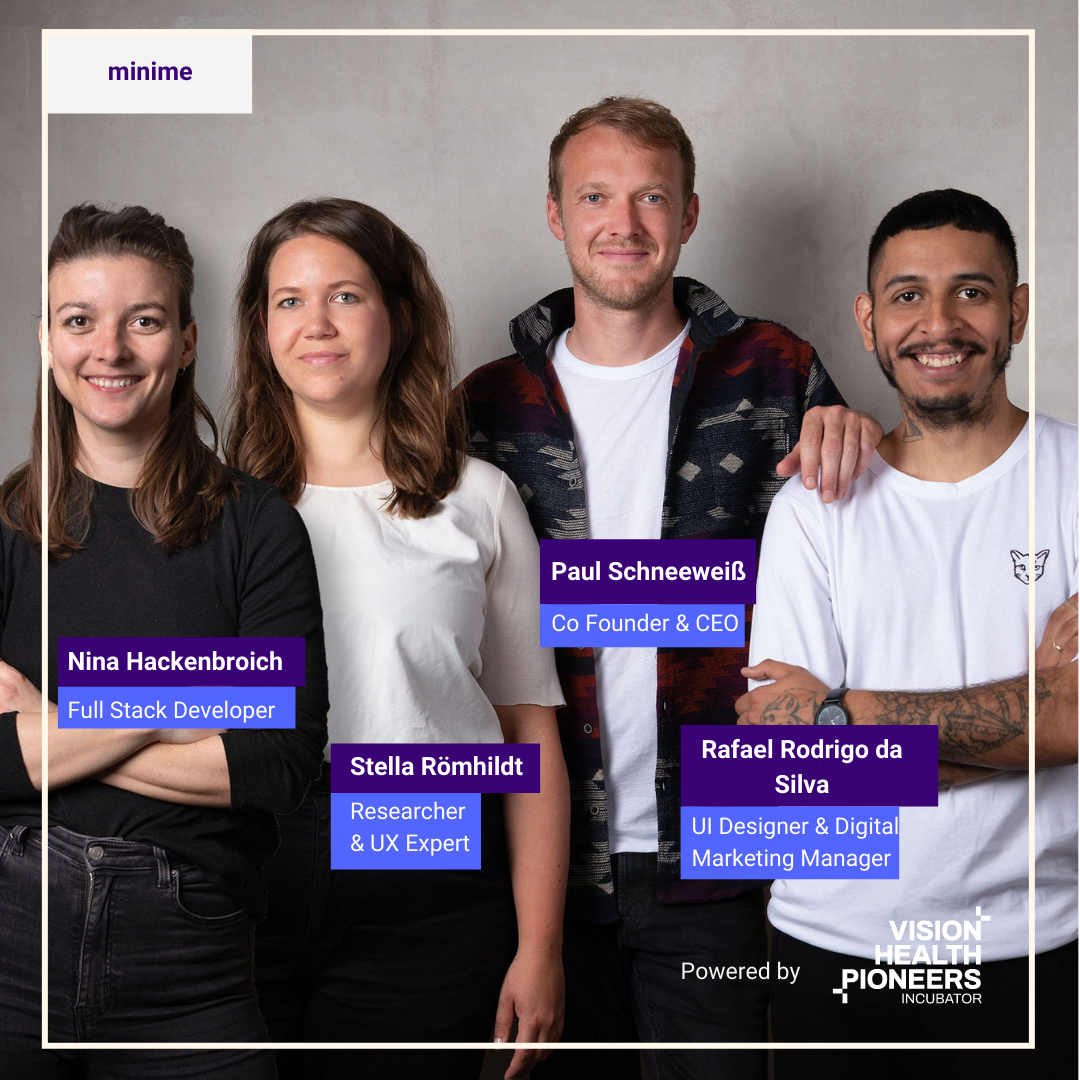 21 Jul

Meet minime: The Startup Founded By Psychotherapists—For Psychotherapists

Look no further than minime for a startup that's helping patients and therapists build a more interactive relationship. Founded by Paul Schneeweiß, a practicing cognitive behavioral therapist, minime was built with psychologists' needs in mind. The CEO came up with the name for his startup on the train to the hospital where he still works today. "The idea just came to me," he confessed. "I spoke it out loud and wasn't really searching for a name, but I thought, Why not? It fits."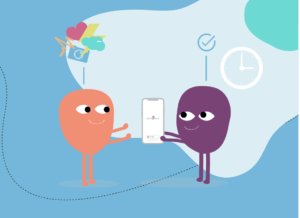 The platform's name serves as a metaphor for reflecting one's inner thoughts and feelings— for example through the components that make up the SORC (Situation, Organism, Reaction, Consequence) Model and other self-monitoring strategies in psychology.
What does this model entail? We'll get to that shortly. For now, we'll reiterate that the idea behind this innovative mental health startup is for therapists to help patients more efficiently create their own "mini-me."
A Cutting Edge Approach: Digitizing Paper Logs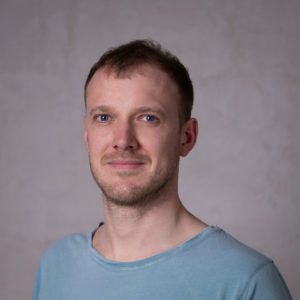 Through Schneeweiß's work in the psychotherapy field, it became clear that there's a lot of homework involved for both patients and practitioners—generally using paper logs, which have become outdated. "It became obvious we needed to digitize things," explained minime's CEO. "To make complex concepts more tangible."
According to Stella Römhildt, User Experience Director at minime, the worksheets patients complete between sessions is super-complex, and the paper logs aren't particularly nice to look at. "This is the reality," she said. "Not just in one setting, but in psychotherapy settings all over Germany."
So Schneeweiß created a card game—the basis of the startup's MVP—and integrated it in therapy sessions before developing a digital version. Ask the founder to describe his product, and he'll cite the many different layers involved.
"On the one hand, we have paper logs," he described. "And on the other, we have specific self-monitoring strategies." 
In line with the SORC Model, these strategies consist of four layers. These include the client's: Thoughts, Feelings, Body sensations, Observable behaviour.
By offering a playful take on these four layers—including their triggers and consequences—Schneeweiß and his team have created a digital framework for overcoming challenging behaviours. The platform is essentially a toolbox therapists can use to distribute exercises to patients: creating them, sharing them, and ultimately, analysing them.
Mental Health Treatment Challenges and COVID-19
The COVID-19 pandemic has presented unique opportunities for minime—and a unique set of challenges.
"Therapy changed a lot because [therapists] were so non-digital, and suddenly they had to be [digital]," said Römhildt.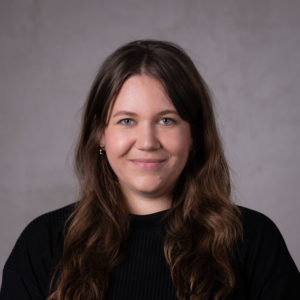 While some therapists continued to work with patients in person—wearing masks to ensure safety—there was an overwhelming disconnect, given the lack of visibility into both parties' facial expressions. And then, with telehealth appointments, therapists could no longer distribute paper logs. (Unsurprisingly, scanning, printing, and emailing the documents wasn't an efficient alternative.) While the startup is still in its early stages, minime is offering a solution that transcends digital and in-person therapeutic models. And it comes at an appropriate time—as mental health issues have become more prevalent during the ongoing public health crisis.
"I think with COVID-19 and all these regulations, we were forced to behave unhealthily," confessed Schneeweiß. "And by unhealthily, I mean reducing your regular contacts, and relying on activating behavior patterns."
Layoffs, lockdowns, and the financial challenges resulting from the pandemic have only compounded the stress so many of us face—yet we've also become more aware. According to Schneeweiß, patients have begun scheduling sessions with the goal of no longer coping in unproductive ways. Some people, for instance, began drinking excessively to deal with the monotony of COVID-19—and many patients want to adopt healthier behavioral patterns instead.
Per the SORC Model, and with minime, they can do just that. The mental health startup has launched at an ideal time, as more and more people begin to advocate for greater transparency.
"The awareness of mental health, and being able to talk more openly about it these past few years, has been a great development," said Nina Hackenbroich, Full-Stack Developer at minime. "This will always be an issue people face, and society and humanity will improve with this increased visibility."
The novel coronavirus, and the challenges billions of people around the world have experienced as a result of the pandemic, revealed that everyone has struggles. From this point forward, mental health startups like minime will continue highlighting the benefits of open discussion.
A strong team with a joined mission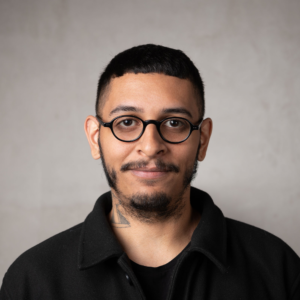 The founding team at minime only recently connected on LinkedIn. And while they just added a fourth employee to their roster – the UX/UI & Marketing Expert Rafael R. Da Silva – they have a number of goals toward which they are still working.
Schneeweiß's objective is simple: "Having therapists who not only like this idea, but who use it and deeply integrate it into their therapy," he said. "And by 'deeply,' I mean, 'I don't know how we ever did it using paper logs.'"
Hackenbroich added, "Hopefully we will be in as many therapy practices and hospitals as possible in Germany, and really supporting the patient-therapist relationship."
As a developer, she's confident that digital tools like minime will be quite popular in other countries as well. In the next year or so, Römhildt projects a huge number of therapists overcoming their fear of adopting digital tools. "I want minime to really encourage patients to communicate their thoughts and feelings over the week," she said. "Helping even just some people would be a huge win."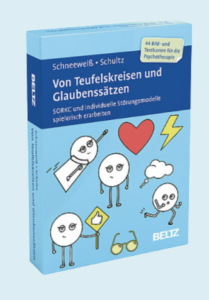 The mental health startup's MVP will be ready at the end of August 2021—at which point the team plans to have their first therapist and clients onboarded.
Team minime's secret weapon for all the progress they've made? Römhildt believes they've conquered this early stage in large part due to effective communication. "I like to compare it to a romantic relationship," she said. "Honesty is the most important thing for us. We were honest from the start about our beliefs and struggles. That way we know about everyone's history and can cut some slack if needed."
She shared that the founding members regularly check in with one another—asking how things are going—to ensure everyone can speak freely. There are no complex power dynamics, and there's a sense of openness and integrity that's integral to the team's well-being and overall success.
So, what does the path forward look like? Only time will tell—but minime is slated to be a huge hit among therapists looking to securely digitize their paper logs.
"What I've learned is that we are used to doing things again and again—to learning patterns," said Schneeweiß. "If you are doing new things, it comes with a lot of uncertainty that could lead to frustration or a search for short-term solutions. Even building up a company, being aware that uncertainty is okay is key."
As a therapist and a founder, it's no wonder that minime's CEO has mastered the uncertainty so many of us fear. The mental health startup acknowledges that we have to reflect on our anxieties and frustrations, and then accept and release them in order to move forward.