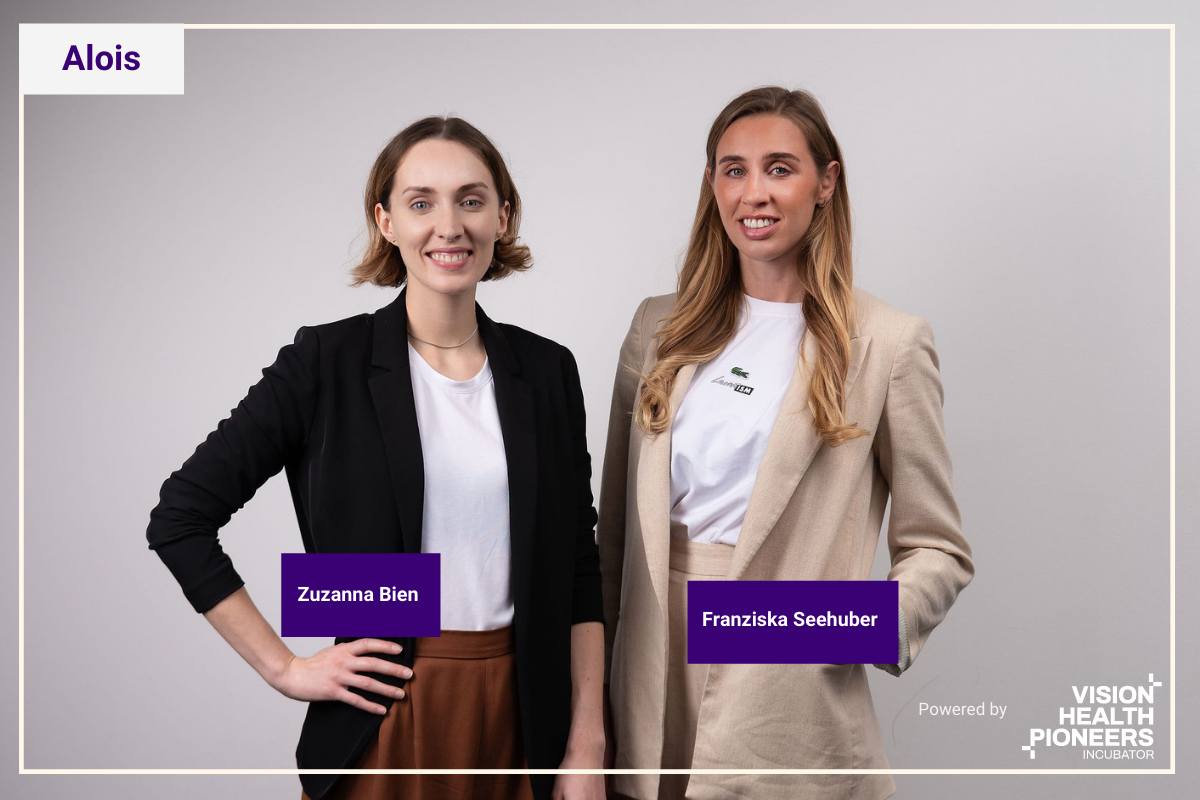 11 May

Alois – Empowering people with memory loss to live independent and autonomous lives

Alois is on a mission to build a second brain for people with mild cognitive impairment and early stages of dementia. Their ambition is much like that of a hearing aid, where Alois will serve as a mental aid to help those with memory loss to continue living life to the full. 

In this interview we discover more about how Alois developed from a need to support caregivers and loved ones to a desire to build a platform that supports people with dementia themselves.

On meeting Co-Founders Zuzanna Bień and Franziska Seehuber you begin to discover why Alois is positioned to improve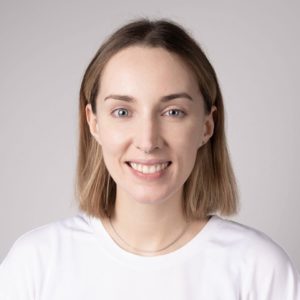 the current status of dementia. From personal experiences to forming a startup team with an aligned ambition, the early-stage founders are driven to make a positive change. Somewhat surprising is they only formed in late 2021, but they are bringing their talents together in a way that teams must do when beginning their journey. 
Startup team Alois originally came together in October 2021 after competing in the Rox Hackathon, an "invention marathon" where teams worked on real challenges facing the fields of neurology and oncology. During this experience, Alois formed and began to develop their business idea and ambition to help make a change to the lives of families who are currently impacted by the challenges of caring for someone with dementia. The inspiration for their name Alois, comes from Dr. Alois Alzheimer who was credited for reporting one of the first cases of a type of dementia commonly referred to as Alzheimer's disease.
Zuzanna describes the hackathon experience, "Taking part in this virtual hackathon meant meeting each other for the first time via Slack after we had gravitated to the same challenge. We then finished in second place in the overall hackathon and with the feedback we received, started to get excited about our idea!" Franziska adds to this, "We were then offered to continue working on our project in an eight week program provided by Rox Health. After several conversations with experts we realised we could really turn our vision into reality and applied to the Vision Health Pioneers Incubator."
The team hasn't looked back since and it's clear they are driven by not only a desire to improve the current situation but also each have a personal connection with dementia. Franziska, whose mother was diagnosed with dementia, shares why Alois is working hard to make a difference. "Having this personal experience means I have seen and continue to see the challenges. I have the ambition because it is sad to see that there is still so much stigma around this disease, making a lot of people feel like their lives are not worth living anymore. Finding support can be difficult and we believe there is nothing available that is similar to what we plan to provide.
The Alois Team 
Zuzanna and Franziska are joined by Matt Betts who is part of the wider team but not in the program. Franziska describes how Matt is a neuroscientist and is currently conducting research in dementia. "Matt's research is in developing neuroimaging biomarkers for understanding the progression of Alzheimer's disease which overlaps really well with our startup."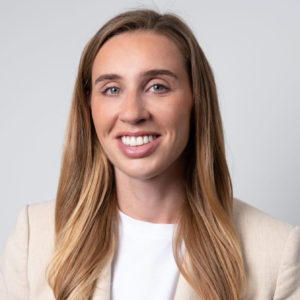 Franziska completed her Bachelors in Medical Engineering before changing her career path to UX Design. "I really appreciate how good design can change the value of a product. I'm still very interested in the medical field and enjoy having various hats that I can utilise while working on our platform."
For Zuzanna, her education includes degrees in Psychology and Graduate Medicine before working clinically in London. A break from this intense work during Covid 19 was also part of the reason she formed the startup Alois with Franziska and Matt. "I've always been interested in the startup space and healthcare innovation. Competing in the hackathon which led to us joining the Vision Health Pioneers Incubator felt like the timing was just right. Moving to Berlin on short notice was adventurous but equally exciting!" 
The duo explained more about how they have found the experience with Vision Health Pioneers Incubator so far, having joined in January 2022. "It's been really good for us, especially as we are an early-stage startup. The structure of the workshops and the way everything progresses are perfectly matched to our current status. We have felt supported in a space we have not operated in before. Having a community around us who we can connect with for various needs is so effective as well. This is so much easier than having to network from scratch and trying to write to someone on, say, LinkedIn." Franziska says. 
Building a second brain
The Alois product is a cross between a personal assistant and a memory bank, allowing users to store and retrieve memories in a way that mimics natural human interaction. It evolves as the team gains further knowledge. "When a person gets diagnosed with dementia, that is often it. There is no additional support for those around that person who is suffering. Yet a caregiver has to do so much." Franziska shares. "When we entered the hackathon, we were working on a platform for caregivers but this has developed into what we are now working on today."
The team describes the current setup as a hopeless scenario for those who are diagnosed. "Whilst there is no cure, life is not over following a diagnosis." Franziska says before Zuzanna adds, "We have worked on our product a lot and our solution is now a personal companion for those with memory loss. A way to easily access and retrieve memories, aided by a voice first interface. "
Franziska describes their first aim is to have their product available via a smartphone. "Dementia is often thought about in its most severe form, but in truth it can start up to 20 years before the picture many have in their minds. The early and moderate stages can last for very long time periods. We therefore focus on earlier stages and aim to benefit people over a longer period of time. At the later stage we hope to develop a physical device but for now we focus on a mobile application."
Zuzanna adds that their ambition for the application is to have a fully functional prototype before the end of their 10 month program with the Vision Health Pioneers Incubator. "We are starting by identifying key features that would be most useful for users. With a limited spec we then plan to expand it." Franziska adds.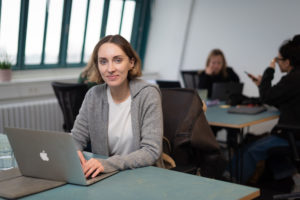 As the team works through its research and creates their first prototype, they are also exploring system architecture and what components are needed first. For Franziska she is responsible for design and prototype building whereas Zuzanna focuses on pitching and providing a front face for the company. She describes their activities, "Because we're at such an early stage, everyone is keen to get involved in all aspects of the startup, so we all play an overlapping role but try to stay disciplined."
The vision of Alois is to support those with memory loss with their daily living and help them to continue living an autonomous life for as long as possible. To do this they are constantly improving their application and are making it more sophisticated by adding additional features. "We want people to be able to reminisce about their memories in all aspects of their lives, by providing an easily accessible platform. We know that we can't replace something that is lost, but we can at least try to help support those when early issues arise." Franziska describes, before concluding, "The go to strategy for most people affected is currently to deeply rely on their loved ones or using some form of sticky notes to remember important information. We imagine that Alois can work as a replacement to this and help people to live an independent life for longer." 
The Alois team is aware of the challenges that they will face – from building relatively sophisticated technology to complex engineering. "We know we can't develop something over a weekend. But with the advancement of voice recognition, language and processing technology, how things look in just one year from now will be very different." This is how Zuzanna describes their approach and Franziska joins in, "There is definitely a challenge in how accessible our product will be for those who are experiencing memory loss. We are currently trying out different approaches to see what design decisions have to be made in order to make our platform work out as a real benefit for this specific user group. Proactivity as well as working with sound and visuals will definitely play an important role in making the storage and especially the retrieval of information as seamless as possible.

Alois is positioned to help support those suffering with memory problems and loss of identity which can be so damaging for both the person and their loved ones around them. The team have recently looked for a Technical Co-Founder to help take their startup to the next level and are now focused on building their prototype. It is an exciting time and with 200,000 new diagnoses of dementia in Germany alone every year, a much needed addition to the healthcare world.