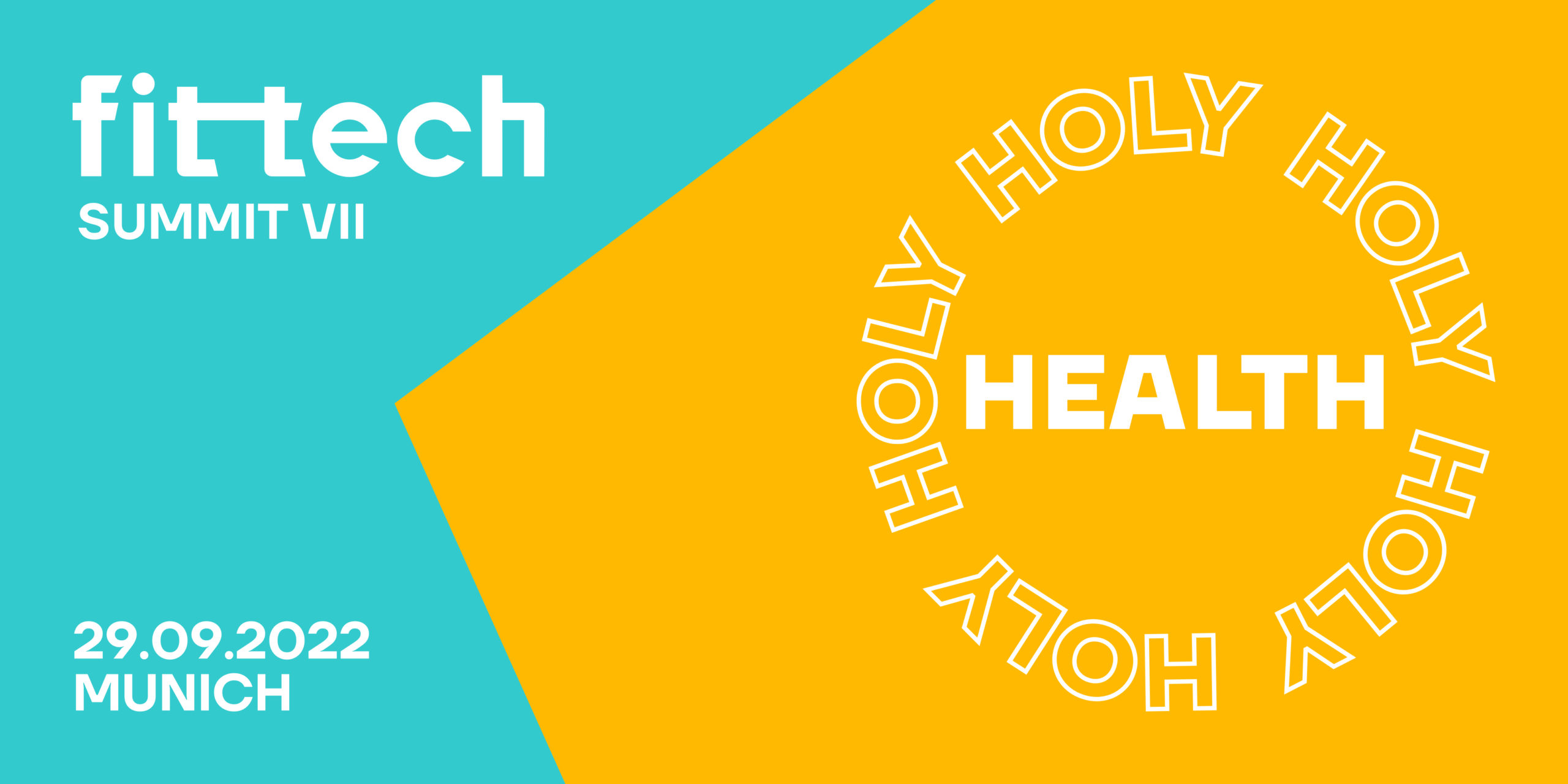 22 Sep

We're at FitTech Summit VII: Holy Health!

On September 29 we are heading to the 7th FitTech Summit in Munich! With the topic of "Holy Health" and the goal of advancing human health and building on the increasing potential of the healthtech market, the summit is the perfect place for Vision Health Pioneers Incubator to showcase what we do!

Our Co-Founder and Program Director Maren Lesche takes to the Main Stage at 5:00 pm to join in a discussion with the intriguing title of  "Show me the money: What's stimulating investors' appetite?" Plus also at 3:45, in the Roundtable Tent, Maren is in the talk entitled "Pitching round: Present your company to investors to get feedback (and money)" – so make sure to catch us then!

Part of the drive of the summit is that the healthtech industry is drawing more funding than fintech, which in turn has incentivized the FitTech Company to put together an event to analyse the current trends, innovations, and developments within the business. We, at Vision Health Pioneers Incubator, are delighted to join in the conversation and find synergy. It's an important topic as this year, part of the English-language business conference is dedicated to the potential of blockchain technology for fitness and health, the smart interpretation of health data, and where health tech investors' money is going soon.
FitTech Summit includes:
Renowned experts from the global fitness and health scene who will report on their latest experiences and visions, such as Philipp Sandner (Frankfurt School Blockchain Center), Oleg Fomenko (Sweatcoin), Phil Southerland (Supersapiens)
An exclusive audience of industry decision makers

such as founders, executives, investors, and health media experts
A true networking concept as

the conference alternates between stage talks and interaction between participants
Strong partners

such as OliveX, Kettler, Cardioscan and hosts Wort&Bild 
Event details:
What: FitTech Summit VII: Holy Health!
When: 29.09.2022 (Thursday)
Where: Wort & Bild Verlag (Baierbrunn near Munich and Germany's largest healthcare publisher)
About the FitTech Summit
FitTech Summit is Europe's leading conference platform devoted to fitness technologies and the future of healthy lifestyles. Founded in 2018 by Natalia Karbasova, the Summit has welcomed the world's leading fitness, health and tech visionaries on stage – including Will Ahmed (founder Whoop), Melanie Lauer (CEO Kettler), Tom Cortese (co-founder Peloton), Mike Lee (founder MyFitnessPal), Joe de Sena (founder Spartan Race) and Hap Klopp (founder The North Face). More than 1,000 audience members attended the 2018 and 2019 live events. The digital edition of FitTech Summit 2021 was attended by an average of 1,000 founders, investors, entrepreneurs and executives from over 60 countries – mainly from Germany, the United States and the United Kingdom. "At FitTech Summit, you can meet market newcomers who will be your serious competitors tomorrow," said Oliver Schulokat, CEO Cyberobics at RSG Global.