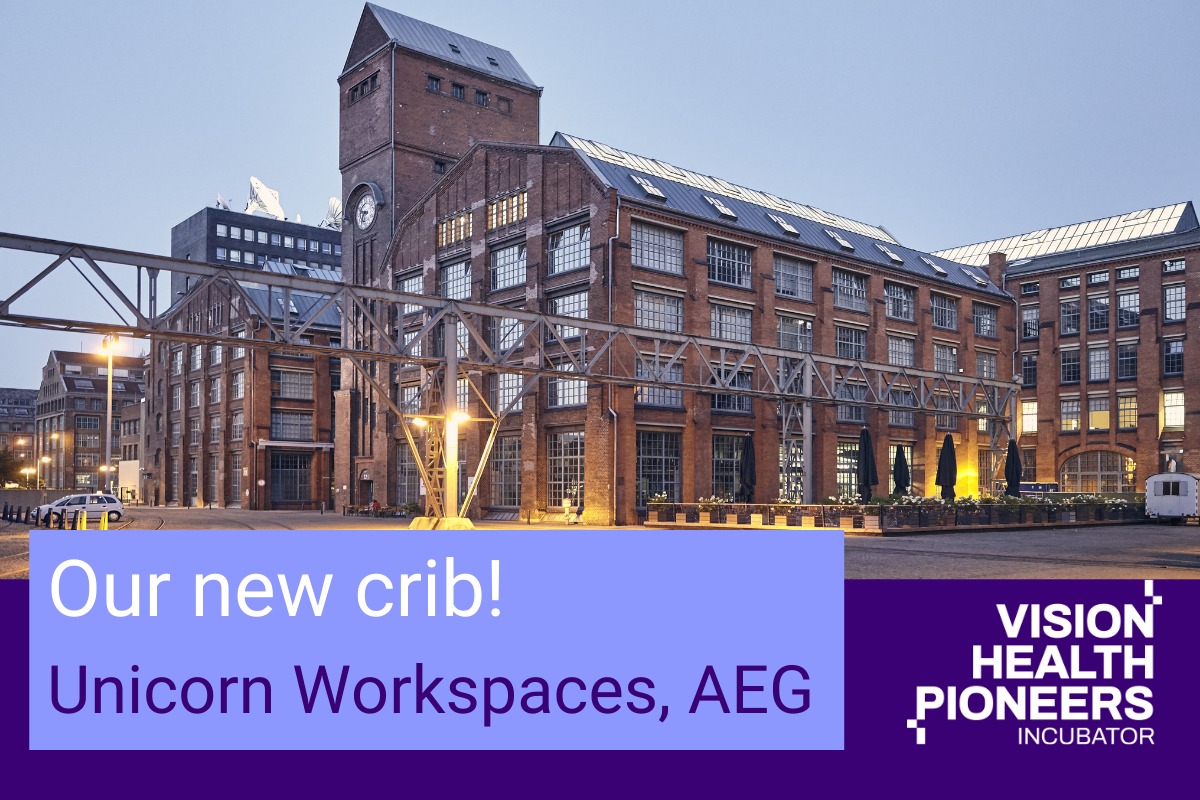 18 Jan

Welcome to our new crib!

Welcome to our new crib! We are excited to showcase our new coworking space in central Berlin. Provided by Unicorn Workspaces in the beautiful AEG building, this is the home for our startups in 2022 and 2023. Whether the entrepreneurs are attending an on-site workshop, zooming into an online mentor session or just building their business, the startups benefit from the comforts of modern office spaces. 

Set in the stunning AEG complex, once one of the largest industrial sites in Berlin, our new crib includes an on-site barista team who help fuel the creativity with delicious coffees and energy boosting treats. When they're not creating cappuccinos and playing beats, you can spot the team whizzing down the corridors on scooters to save precious minutes – something our startups know all so well! Time is everything when you're innovating for the future. 

Inside Unicorn Workspaces, the startups can utilise phone booths for private meetings or when they need a power boost, relax in the napping room. This jewel of the workspace provides the perfect place to recharge and a place where you can escape from the world for a while. Phones are not allowed inside. So our entrepreneurs should hopefully feel relaxed after a visit. 

Looking back, the Unicorn Workspaces is set in an impressive part of the city's history. The complex is the former site of electrical company "Allgemeine-Electricitäts-Gesellschaft" (AEG) am Humboldthain – this is the place that literally powered Berlin. Today it now helps power healthcare startups. Much of the site has been preserved and so even now we have a glimpse of how the industrial metropolis after 1890 helped Berlin become an electropolis.

With the dark red brick (bluish brick containing iron oxide on the façade), our new coworking space  is the perfect place for our startups to work hard but equally enjoy some downtime in some of Berlin's best hangout spots – just a stone's throw away. 

If you'd like to benefit from this coworking space in Berlin, visit our application page to find out more about applying for the last cohort. Join us in July 2022 (apply before 23:59 CET on 15th April 2022).