06 Apr

Wavy Health's dulcet innovations are the future of cardiology care

Music has a powerful effect on us, but researchers have only just begun to scratch the surface in exploring the extent to which listening to our favourite songs can alter our state of mind and health for the better. This is an area of research with a wealth of possibilities for the healthcare world, and a space that the incubator startup Wavy Health has tapped into to generate a great, multifaceted concept. 

Specializing in cardiology, they are creating an application that uses wearable technology, songs and deep tech to treat INOCA, a heart condition that disproportionately affects women, and which can be challenging to diagnose and monitor.
Their app is especially powerful in helping its user identify the sources of their own stress in daily life, which is vital to managing and offsetting INOCA's symptoms.
Wavy Health's Lian Kuiper explains the condition as tied to angina pectoris, that is, chest pain –one of the world's most common heart disorders, with one out two angina pectoris sufferers also having INOCA.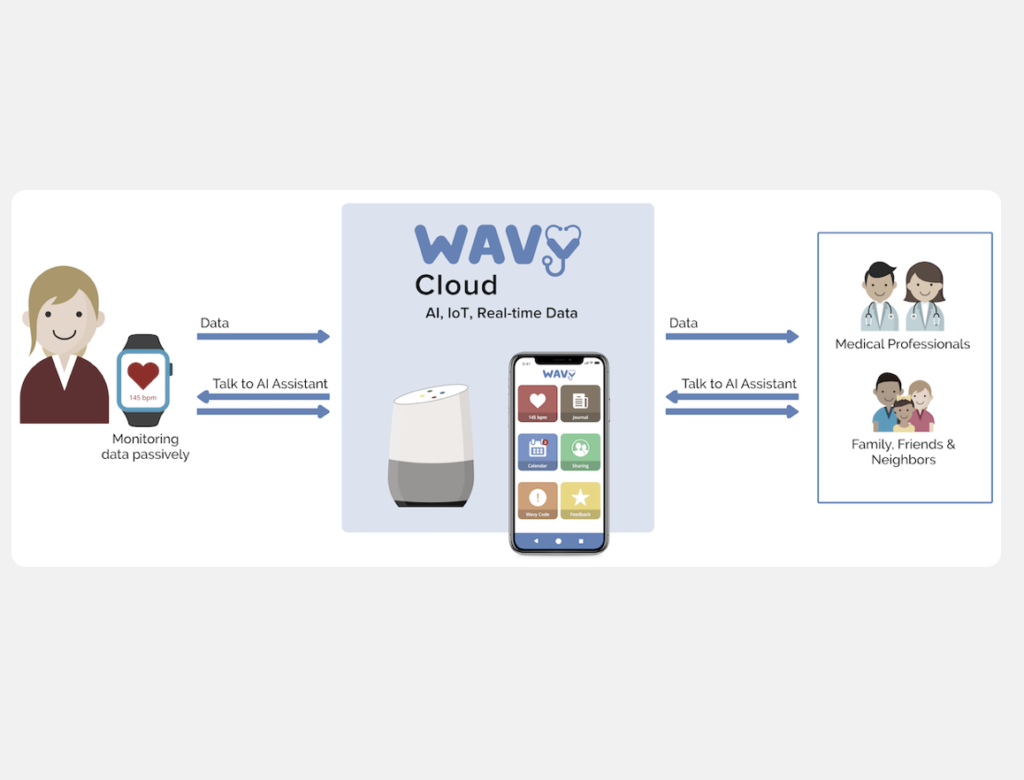 The perplexing heart condition is short for Ischaemia and No Obstructive Coronary Disease– and manifests when blood supply to the heart is restricted even when there aren't any blockages in the coronary arteries.
Diagnosis and treatment is difficult and often misunderstood, with its conditions often not showing up on usual tests like ECGs and routine angiograms.
Sufferers can find themselves experiencing what feels like a heart attack only to be told that there is nothing wrong with their heart, and sent home from emergency rooms none the wiser about how to manage their symptoms.
A condition that disproportionately affects women
When their condition is correctly diagnosed, patients can be given medication, and are told to make lifestyle changes– particularly those that reduce stress. One of the many challenges here is a gendered one: two thirds of sufferers are women, and yet, the majority of research centres around the experiences and treatment needs of men. 
This means that when it comes to important matters, such as how much medication a female INOCA patient ought to take, cardiologists are still in the dark.
This dearth of research is one of the reasons Lian Kuiper was curious to join Wavy Health's mission, which she did at the start of this year, as they began as part of our second cohort.
She joined the startup three years after its co-founders, Steve Thijssen and Daryl Autar, set out creating solutions to heart problems– a pursuit that won his team the top prize in 2018, at Biome, a hackathon held by Norvartis in San Francisco.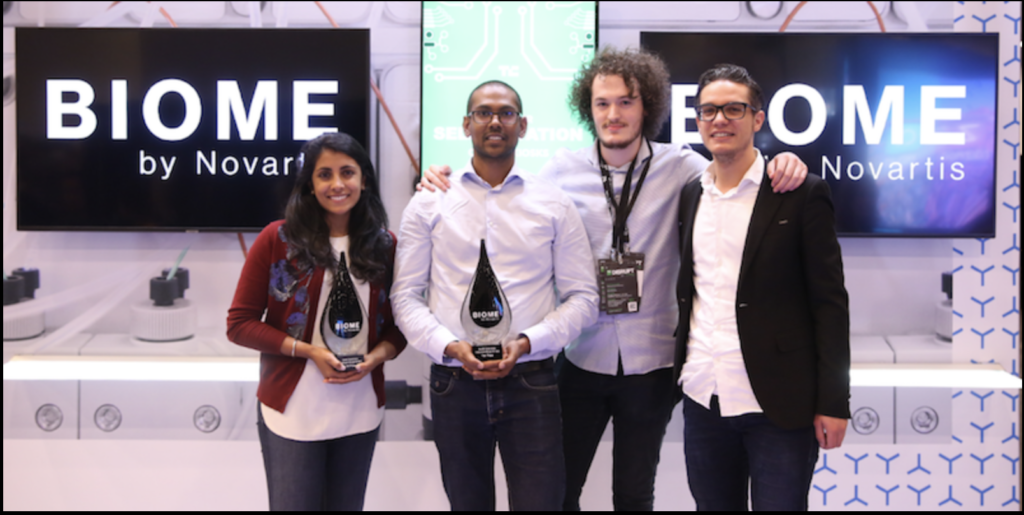 While Steve's background is in IT and business, he took very enthusiastically to the world of healthcare, and especially enjoys the stimulating "craziness" of the hackathon experience. The incubator life is equally electrifying, and his enthusiasm is shared by Lian, the team's "research queen".
Steve says that he's especially pleased to have joined an incubator programme based in Germany, a country that is especially on the ball when it comes to supporting startups operating in this space, in terms of both funding and the degree to which digital health solutions are increasingly afforded legitimacy. This said, the tome of documentation involved is proving a lot of work, and is keeping Lian especially busy. 
The healing sounds of music
While the initial plan had been to focus on heart failure, Steve and his co-founder adapted their approach and mission to first addressing INOCA. 
This new direction was prompted by several conversations with cardiologists, including noted physician Prof. Dr. Angela Maas, who emphasised the role stress management plays when it comes to offsetting INOCA's symptoms.
Maas focuses on female cardiology patients, and is attached to the Netherlands' Radboud University, an institute that now works closely with the Wavy Health team to help provide the data going into a digital health app that acts as personalised medicine for stress reduction.
With a recent new addition to the Berlin team – Simona Sendroiu, a UX designer, and Greek medical illustrator Mano Kapazoglou – Wavy Health now boasts four members in Germany, working together to push the boundaries of what is possible when it comes to treating heart conditions like INOCA, while empowering sufferers to take control of their health.
While INOCA is the focus now, there's plenty of scope to use their technology to address a range of cardiovascular complaints, including generalised chest pain and hypertension.
"We wanted to focus on one group now, because it's more specific," Steve explains.
For now, we're pleased to see the team employ this focus and hit the ground running, bringing a much appreciated drive, exuberance and the spirit of collaboration to the incubator.
"A startup is like a roller coaster. Sometimes it goes well, sometimes it's crazy," says Steve. Lian agrees. "Yes, it's definitely a challenge, but we make the best of it".