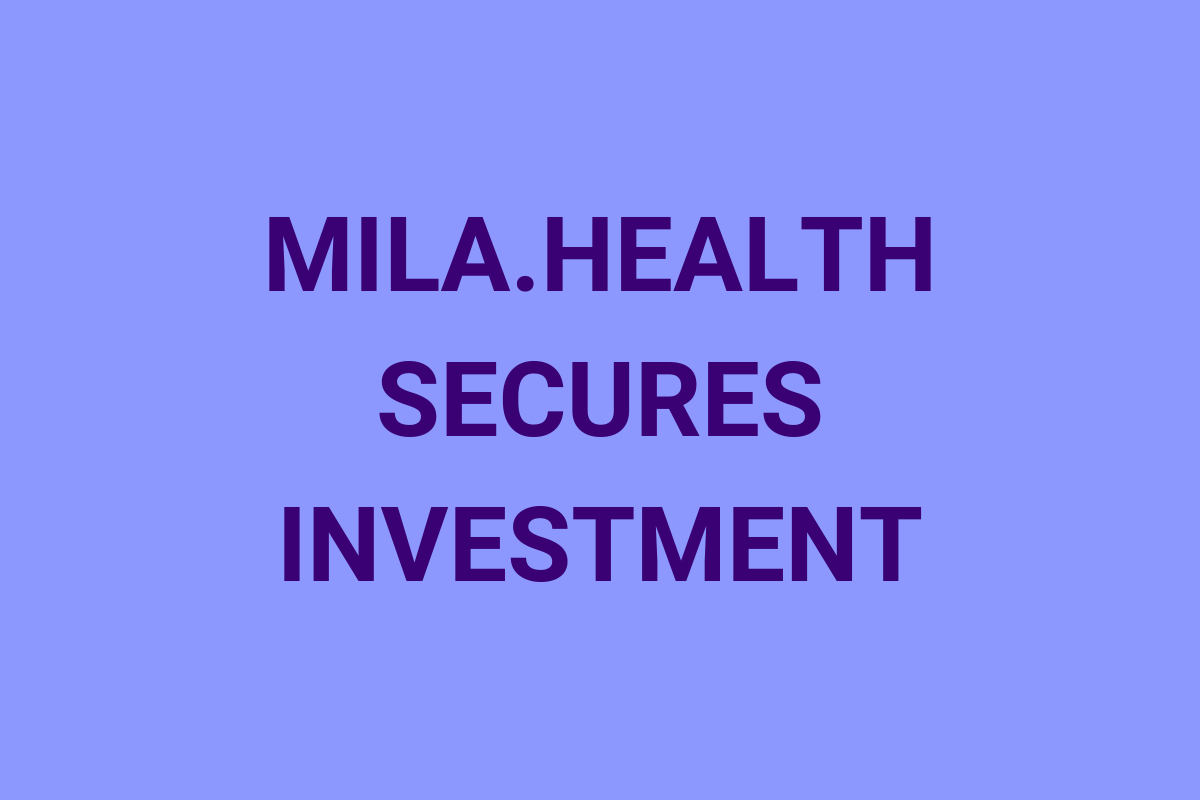 02 Dec

Something to celebrate – mila.health secures investment!

What a great way for mila-health to end the year and the Vision Health Pioneers Incubator program – with investment from the Berlin early-stage investor Atlantic Labs, together with other angel investors such as Julian Blessin, Alan Poensgen, Andreas Schneider and Friedrich A. Neuman.

Mila.health is designed to support organisations to proactively promote the mental well-being of their employees and establish a culture of support and understanding.

See mila-health Co-Founder Ines Räth, announce this fantastic news alongside Co-Founder Jonas Keil and mila.health Psychological Expert Rosanna Wendel, during the Startup's live pitch from our 2020 Demo Day in the video below:

Vision Health Pioneers entrepreneurs Jonas and Ines have been working on banishing mental health stigmas and finding digital solutions for a host of widespread psychological issues. Learn more about their journey before and during their time at the Incubator, as well as what sparked this Startup idea.

Jonas Keil had always wanted to start his own company, but it was only last year, on hearing about the mental health issues many of his peers suffered from in silence, that he resolved to turn that dream into reality, founding mila.health alongside Ines Räth in September.

"We were talking to friends a lot about mental health, and we realised everyone was struggling with topics like uncertainty, insecurity, not having purpose and impact," he says, adding that what many grappled with most was articulating this in a workplace setting, owing to stigmas surrounding mental health that pervade German society.

Ines and Jonas, who have known each other since studying a Masters in Business Management at the Julius Maximilians University in Würzberg, set about conducting interviews with a host of subjects, discovering that an alarmingly high number of friends and acquaintances were struggling and that many were trying but failing to find spots for psychotherapy for weeks and even months.

One friend in particular, who had quietly, almost imperceptibly, been managing severe symptoms of depression alongside panic attacks, shocked Keil into recognizing how difficult it can be to speak up, even among trusted friends, about psychological issues that are actually quite common but which can be especially challenging to those uncomfortable with the idea of being vulnerable and getting help.

Battling an unhealthy mindset

It's a problem that Keil sees as being rooted in German culture, where qualities such as productivity and strength are held in high regard such that it is quite difficult to admit perceived failings and weaknesses, especially in a professional context which comes with a host of pressures around performance.

"Germany is pretty bad at tackling mental health issues… the stigma around it here is so big. It's the way we've been raised –it's kind of all about performance. Being good at school, getting good grades, working hard and going to university. Everyone wants to be strong and not show any weakness. And with that mindset facing challenges, it's hard," he says. "This is why we decided to do something in this space."

One of Vision Health Pioneer's first batch of start ups mila.health takes aim at such stigma while enabling employees to seek help as and when they need it via a digital health resource covered by the user's company.

It has done so since September, when Ines and Jonas quit their jobs to work full time in turning the mila.health dream into a reality, a project that became all the more manageable once they were accepted on the programme and moved to Berlin, where they could enjoy a lively space and community.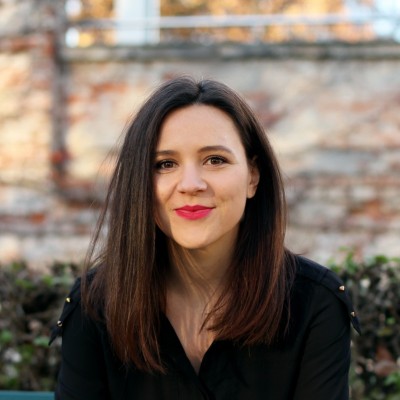 "Everyone has been super supportive since the beginning," says Räth. "And it was nice to have a space, because we had been working from home in the beginning," she added.
In December last year, mila.health grew to include Co-Founder and CTO Catalina Turlea, who left her job to work full-time with the team from her Munich-base, where she applies her extensive experience as a software and mobile developer to technical implementation tasks including App-building, and data infrastructure and security management.
The service they've devised since then encompases a fleet of programs talking users through various topics, from advising them on how to build resilience and manage stress, to empowering them in exploring strategies promoting mindfulness and self-esteem. What's more, users have access to a variety of psychologists operating in a range of languages, making it all the more easy for a user to seek and receive support as and when needed.
"We want to make it normal for employees in companies to talk about their mental health and work on it," says Räth, describing how what they aim to do is create a safe space for mental health at work, offering a host of personalised resources that work in a "'preventative' way before issues start to fester and require more clinical resolutions.
While Keil and Räth's backgrounds are rooted in the business worlds, they have brought in a third member of the team – psychologist Rosanna Wendel – who creates all materials and programs and whose background offers the insight and expertise complementing what the pair bring to the project in terms of building and growing a sustainable and impactful digital solution.
mila.health's business model is designed to work along similar lines to a resource such as Urban Sports Club, where companies pay for a service available for employees, under a premise mila.health has that individuals should proactively care for their mental health similar to how one actively works on one's physical health through sports.
"We like to compare physical health to mental health," says Keil. "If you go back 50 years and saw a man running in the street you would have said: "What is that crazy guy doing? But now it is totally normal, people do all sorts of sports."
Pragmatic and meaningful arguments
And just as initiatives like Urban Sports Club pitch to potential clients the benefits of having a healthy and happy workforce, so is this an important selling point of Mila Health –something which they articulate to the larger, more established companies they pitch to.
"We try to convince companies (that they need our services) by the numbers. We give them the number of absences that come from mental health issues, and what it costs when people struggle at their company," says Räth.
Many companies also just want to offer their employees the right support, especially in uncertain times like these.
"During Corona, there have been cases of employees feeling isolated, and employers just want to take care of them," says Räth, adding that the pandemic has raised a lot of awareness around mental health, meaning more and more employers are looking for ways to help foster healthy coping strategies during challenging times.
So for Mila Health, while Corona has brought a host of challenges, it has also gone some way to opening doors in a time in which sophisticated healthcare solutions are needed more than ever.
And through that journey, both have equipped themselves with tools to create something meaningful that chimes with a shared passion for bringing change to workplaces in Germany and beyond.