02 Nov

Scoping Workshops – Batch #2 Application Process

On October 5th 2020 the application process for healthcare innovators to apply to Vision Health Pioneers' Batch #2 closed & we received applications from a total of 66 teams, from 17 different countries!

We look forward to seeing what the coming year will bring for all these interesting Startups & how their ideas will impact the Healthcare industry.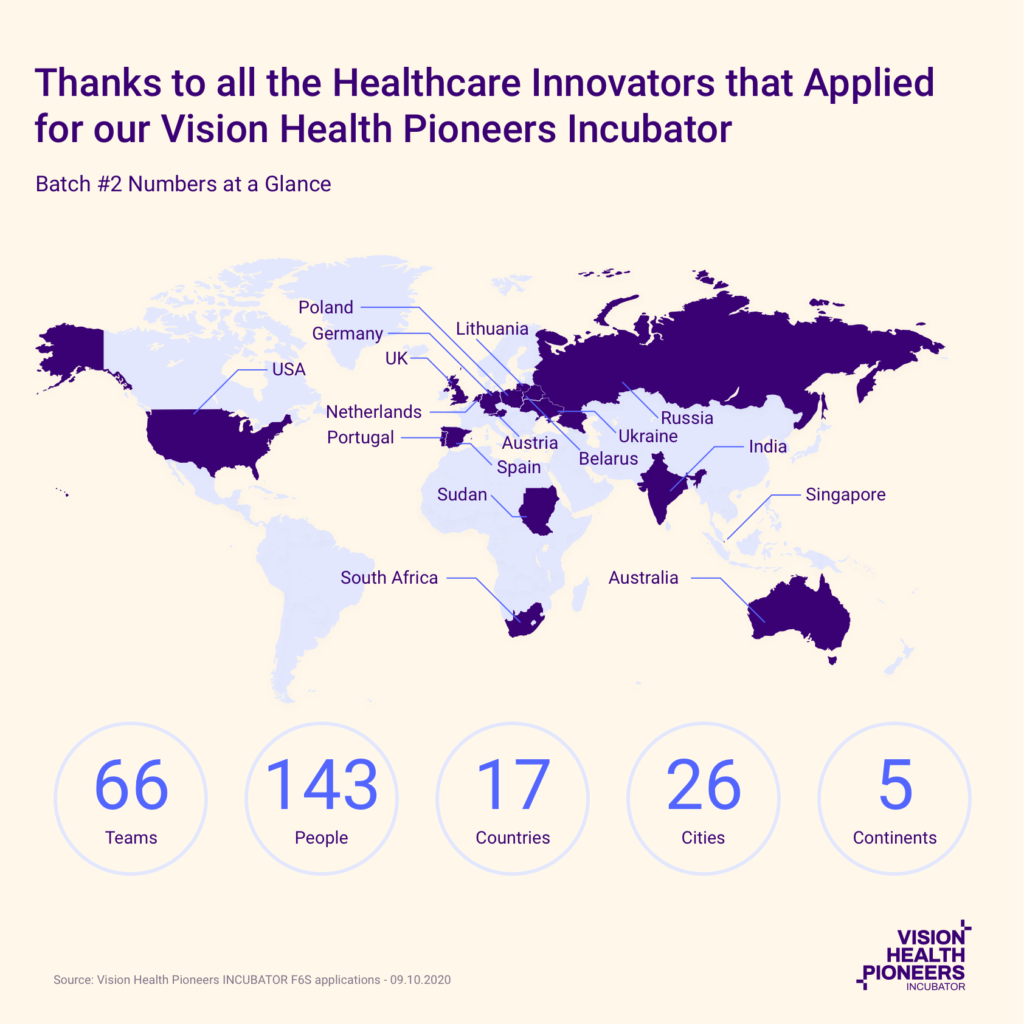 From the 66 teams only 20 were selected to take part in the first selection process stage and join our Vision Health Pioneers Scoping Workshop!
What is that, you ask? A 3 hour online session, whereby they worked with experts and mentors on two canvases. The Scoping Canvas and Team Canvas. Watching the applicants in action gave us a better understanding of their ideas and team dynamic. Many of them who applied presented innovation tools for the first time ever. They benefited from expert advice and reflected on the status of their idea and the team values.
Meet the five mentors who worked with the teams during the Scoping Workshops: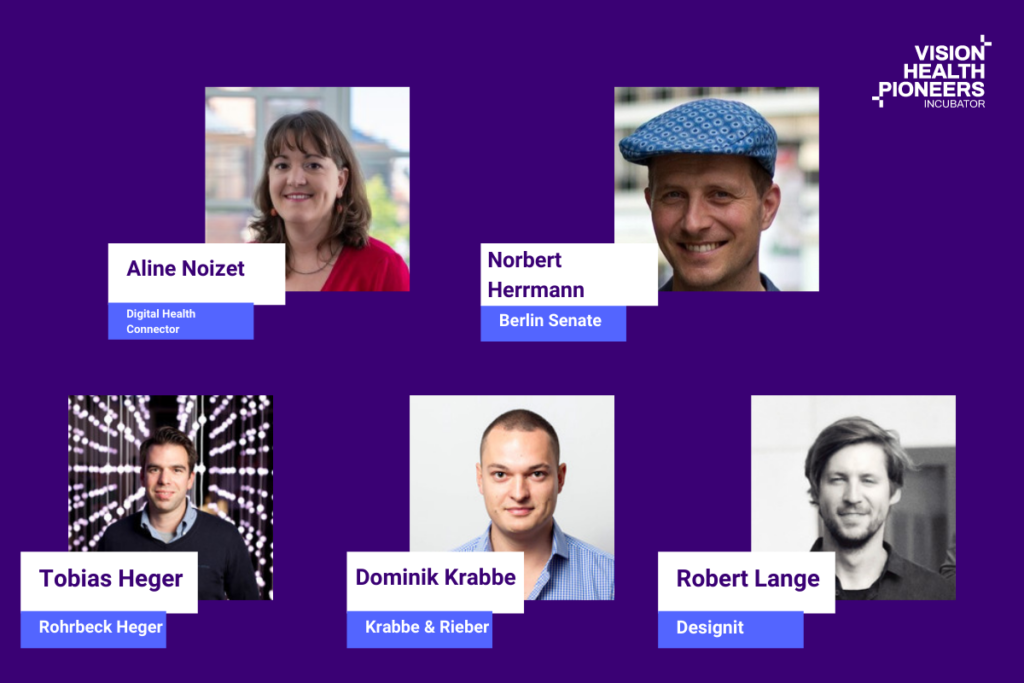 Learn more about our Scoping Workshop mentors: Aline Noizet, Norbert Herrmann, Tobias Heger, Dominik Krabbe, Robert Lange.
Vision Health Pioneers would like to thank these mentors again for coaching the startups during the workshops & for providing useful insights to support with the Batch #2 selection process.
Image: The Scoping Workshop in action – Introduction given to the participants by Program Manager Lucie Averlange
Watching the teams in action is a great way to understand how the team members tackle tasks and solve problems. But overall the workshops are designed to challenge the participants to collaborate together in order to reflect and work on their business idea and team structure, all within an online environment, which provides a clearer insight into their business.
This process is beneficial for all members who took part as it raises questions that may not have been previously considered and aims to push the teams and startup ideas to the next level, which ultimately prepares them for their entrepreneurial journey within the healthcare industry.
Following the Scoping Workshops and after evaluations from our carefully chosen Jury panel, which is made up of healthcare, business and tech experts, as well as successful entrepreneurs, the chosen teams were invited to the final selection process stage – the Startup Interviews – due to start at the beginning of November 2020.
We are very excited to find out who will be joining Vision Health Pioneers Incubator's Batch #2, in January 2021 and to share this news with you.
So watch this space and stay tuned for the announcement of the Batch #2 Startup results, in the coming months!