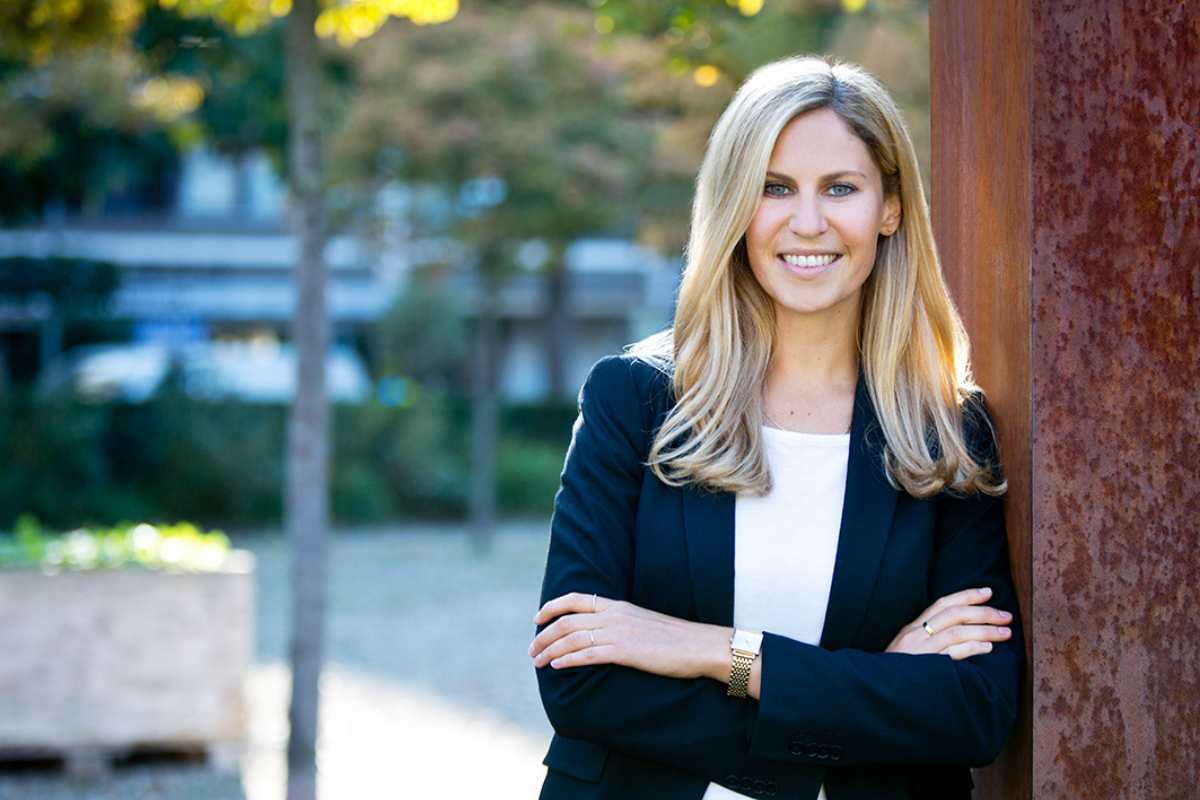 01 Aug

A Spotlight on mental health expert Dr Eva Elisa Schneider

Dr. Eva Elisa Schneider is a mental health expert, psychotherapist and coach. She is the Founder of the mental health lab that supports individuals, teams and organisations in the creation of a people centred and needs oriented culture. A passionate advocate for mental health, Eva views it beyond the ability to meet everyday challenges in coping with stress in a non-harmful way. Rather, she sees it also as the psychological and behavioural flexibility to take on opportunities to grow and contribute within someone's scope of action.

Unsurprisingly, she is also the team lead of nilo.health. Alumni's of our Cohort #1. nilo.health is opening up the space for mental health in the workforce. Bringing counsellors, therapists and mental health content on one platform, nilo.health is empowering employees to be proactive and take charge of their mental health.
What issues or topics are you most motivated to tackle and what Digital Health issues are particularly on your mind at the moment?
First, bringing together mental health care and digital solutions. Mental health is a sector which has been practiced in a very traditional way for decades, however, the Corona-pandemic has promoted people's acceptance towards digital mental health solutions. People started to realize that digital healthcare is actually beneficial and can come with many advantages, e.g. location independence.
Second, motivating health professionals for using and recommending digital health solutions themselves. Many professionals stick to their usual day-to-day routine and don't directly realize the huge added value of digital health products. Health professionals are the crucial bottleneck when it comes to stakeholder management, which is why I believe we have to show them how digital solutions can spark joy. As Marie Kondo would say!
Third, making digital health solutions accessible and easy to use for everyone, including people that haven't been in touch with any mental health support before or generations that didn't grow up with an intuitive understanding of digital devices and solutions."
What advice would you give your younger self?
Always pay attention to your gut feeling! And that you don't have to stick to prototypical career paths, even if many people suggest you to do so – it's a great character trait to stay curious and to have many interests. Many people kept telling me that I should finally focus on one particular direction, but this always felt very limiting. Being active in many different projects and engaging in things I care about is a huge strength of mine and I would tell my younger self that this is a great skill and not a weakness.
What is the best advice anyone ever gave you?
You have to find your very own way.
Who is your role model/mentor and why? What are the qualities of an effective mentor especially in this space? What motivates you to be a mentor?
For a very long time I was looking out for role models that have walked a similar path like me and are active in the digital (mental) health sector now. Meeting a licensed psychotherapist in the digital health space is still rather rare, but there are a few now, which feels very refreshing and it's a great experience to connect with them.
At this point in my life, it's a big motivation to show other people from my profession that leaving the typical psychotherapy and science career path is perfectly possible and a great option to pursue, even if it might puzzle some people. This is also what I tell my mentees: If it feels right, stick to the very individual pathway you are going!
Having been both a mentee and a mentor myself, a huge motivation for me is to give something back. I have received a lot of valuable support in my life so far, and I believe that whenever you receive something, it's important to give something back somewhere else.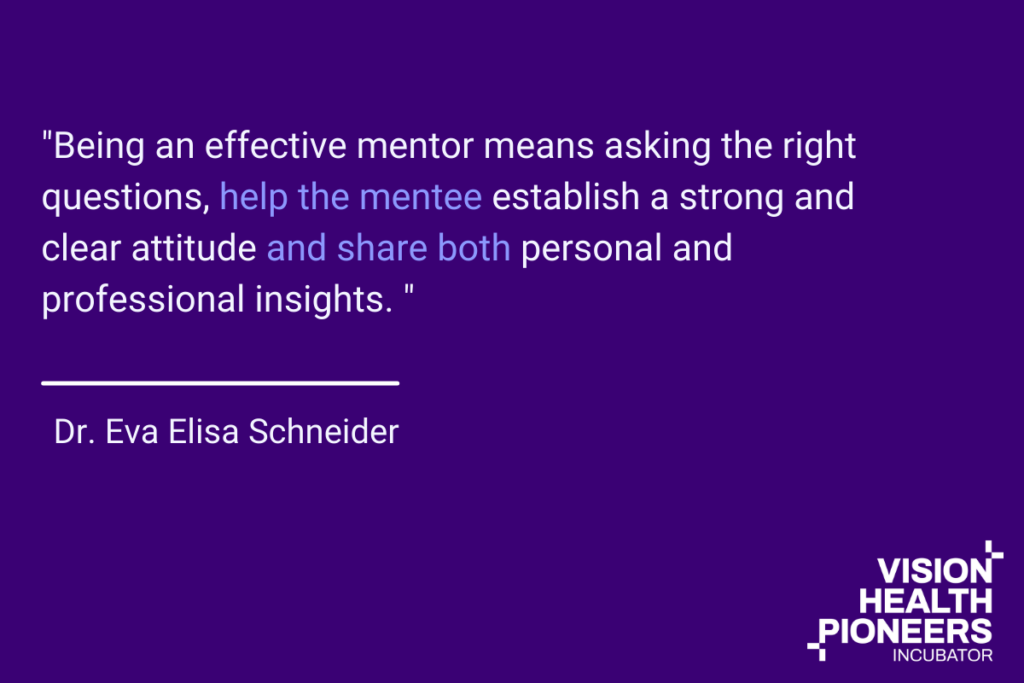 A mentor has to be a reliable sounding board for whatever topics come up. I believe that mentoring is not limited to time, positions or programs, it's a trustworthy relationships that exists beyond respective borders.
How would you describe or characterise your digital health journey? Did it have big highs and lows, and if so, how do you feel about those experiences, now? 
I have experience in inpatient and outpatient care, in health science, in the digital health sector and as an organizational consultant. All those different lenses help me to understand pains and needs from various perspectives. The classical health sector is often characterised by very strict guidelines, slow processes, complicated workarounds and few financial resources, which felt like navigating it with the brakes on. Yet, our current healthcare system provides a lot of safety, which is of course beneficial when it comes to anything around health. In the classical health sector, you are often confronted with a "no" or a deprioritization whenever it comes to anything digital, often because of financial reasons or because people fear they might destroy all the routine processes that were built over years and years. In the private sector on the other hand, people have a bigger credit of trust for innovation and new ideas.
When I entered the digital health space I was amazed by how fast things are being implemented, tested and refined. The mindset is completely different and a lot more agile: Get your product out, test and iterate as often as possible, learn by exploring, not by discussing everything in theory.
The pace in how ideas and products develop is so much faster and the willingness to take a risk is higher, which was a huge game-changer for me. Despite all the differences, I also see a common goal: anything that will help people in the long-run is a key motivation!

What have been you biggest challenges in working through a pandemic, and have you found any silver linings?
The pandemic hit me in waves. At the beginning in 2020 I had huge boost in creating new concepts and making a virtue of necessity. For example in my lectures I was teaching therapy and conversation techniques, so I was wondering how in the world I am supposed to translate something so analogue into the digital space. However, there was no alternative, which eventually led me to rethink my lectures from scratch and to build innovative concepts. I think when we are constrained most, we develop the biggest innovative power, because there is simply no other way to move forward.
For me, the beginning of the pandemic was like learning a new language: when you move your work into the digital space, you have to collaborate and plan in a completely different way. I often hear that people are missing many aspects of analogue work and try to adapt them into the digital space, which I understand in a way, but I think we really have to stop comparing both worlds, because they are simply different, both have strengths and weaknesses.
It's like two different languages: You can try to translate things back and forth, but the basic structure and functioning will remain different. Later during the year, i.e., in fall and winter, I moved to Berlin and the situation was really challenging for me. Coming to a new city which is basically in a long-term artificial coma made it very hard to arrive here. However, I used the time to expand my freelance activities and to connect with other people from the digital health space. Just sending out messages to people whose work I find cool via LinkedIn was something I would never have done before, now it's the most natural thing to me. Next to my professional activities I also put a big emphasis on doing things that stimulate other domains in my life, for example I taught myself an instrument during the winter, which was a great experience for me. Making music has not been a part of my life at all so far. Keeping a balance by engaging in a variety of activities was probably what kept me sane during that time.
Did you always want to be a leader in digital mental health? What do you think you might have been if you had taken a different path?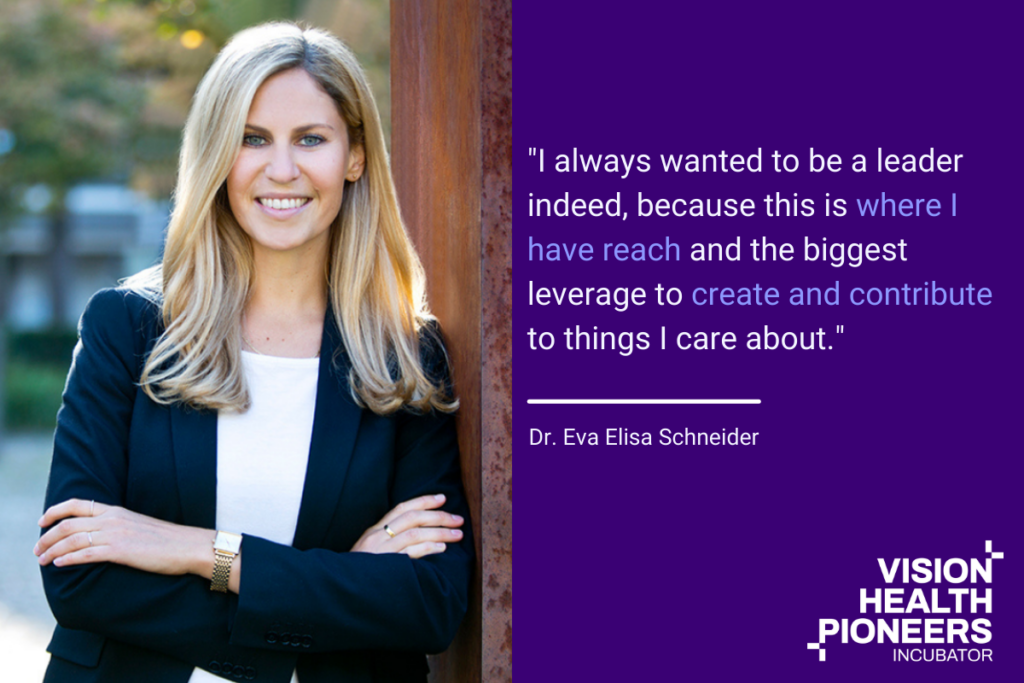 Now that I look back, digital health was like a magnet to me, because it combines many of my interests: it's highly professional, innovative, human, dynamic and has a lot of room to grow. If I had taken another path, I probably would have done something creative, which is a big passion of mine as well.
What do you do to unwind?
Luckily, I have a good intuition for my needs, which is something very precious. Psychological work is often a very abstract type of work, yet very demanding – both cognitively and emotionally. This is why I love to do things that are a good counterpart to that: bodily activities like sports, being outside, spending time with loved ones, or being creative and crafting: I love when I see an immediate result in my hands, which is something I often don't get to see in my daily work. I also find energy in good and deep conversations about topics I am passionate about, e.g. feminism. And I'm a big nature lover!  
In these challenging times, what are some of your go-to strategies to stay on top of things? 
Having a clear-cut separation between work and leisure time, surrounding myself with loved ones, reflecting my happy moments every day together with my partner.