27 Jan

Medical sensors in the metaverse to support children's cognitive skills – SensiVR

SensiVR is a true example of taking a vision and turning it into a reality. Although in this case, virtual reality (VR). The team connects the real with the virtual by using VR goggles combined with a set of medical sensors. This allows occupational therapists to remotely monitor patients' progress in individual senses and then support children through sensorimotor rehabilitation exercises and ultimately mental health prevention. This psychoeducation and sensory therapy is exciting and at the forefront of the positive changes taking place in the healthcare and technology worlds. With a focus on children aged 7 to 10 years old, SensiVR wants to accelerate the need to support these young people. We caught up with the team after a recent award win to discover more about their solution and why now is a gripping time for virtual reality in health.

Katarzyna Koba is the CEO and Founder of SensiVR and has built a team around her to match her boundless energy. Her passion for sharing knowledge on not just their solution, but the overall possibilities of virtual reality in healthcare is clear for all to see. When asked to explain their solution in more detail, each of the team voices an insight, and each adds value. It showcases a belief in what they are building together and displays the energy of the business founder. Katarzyna begins, "Our solution is for creative practice training aimed at children. By building a virtual reality and metaverse environment, therapists can use the technology to help them." Anna Lenarcik, who operates as the team's Dalcroze Eurhythmic Method Advisor, (more on that shortly) originally met Katarzyna during a mentoring program for entrepreneurs, and fell in love with the idea. Anna adds, "Our solution replaces expensive sensory rooms and provides therapy in a playful way which should attract children." Jens Hellermann, the teams Unity VR C# Developer, concludes "It's practical in a virtual room, we focus on the diagnoses. For example, dyspraxia, also known as developmental coordination disorder (DCD), is a common disorder that affects movement and coordination. The therapeutic challenge is to improve the hand eye coordination of children and therefore use virtual reality applications based on hand tracking."

This is a fine example of what SensiVR strive to achieve. A child can use their own hands to touch things but the movement is tracked in the virtual world. At the moment the team uses a method related to this and Anna explains more about this, "The Dalcroze Eurhythmics method is where people can gain physical awareness and experience of music through training that takes place through all of the senses. I used to be a teacher and would work on cognitive methods such as this. I was able to observe lots of benefits as the impact was quite high. The training supports coordination, reaction speed, creativity, thinking and also exercise." Katarzyna nods as Anna explains and adds, "It's a great inspiration for us and our solution develops on this method. We are fortunate to be able to compare and build on existing traditional methods." 

"We use gamification in virtual reality and our intention is to build serious games that can be used in the healthcare industry." Katarzyna shares. Jens goes into more detail, "This should help us create the evidence we need to showcase that our methods are working or where we need to improve the experience. Using the previous example of hand tracking, this doesn't exist in the real world, so we're building something that is truly unique. We use Meta Quest for this and are first building an app but in the future plan to create some kind of portal or additional device."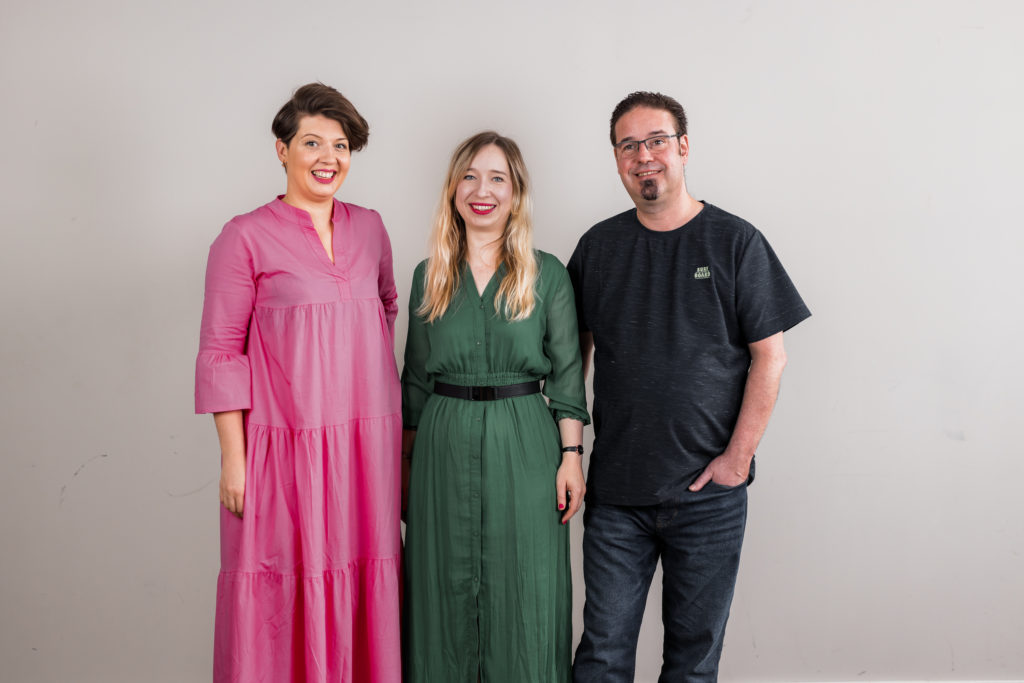 The team outlines how children can use the solution at home and it will score their results which are then shared with a therapist. Katarzyna explains in more detail, "It also acts as a way of transferring the recorded data, remotely. We truly believe that a VR app can improve a child's motor skills and specific movements of the body's muscles used to perform certain tasks. It hasn't been done before, but now with 6 DOF (Six Degrees of Freedom) it can play a critical role in making VR come to life. So we are creating a training that also records a result." Jens concludes on this point, "It's an immersive experience with a small integration. There is more than one movement in one place and therefore with our solution, a child engages all of their body. All of this is tracked and that's important for the therapeutic and healthcare industry."
"We base our methods on games and improvisation. We experience first and then build knowledge towards the end." Katarzyna shares before continuing, "The experience could be proper movements for example, such as the feeling of rhythm and coordination. We want children to learn through this sensory experience and it's especially important because it's something that doesn't happen in the education system right now." The team explains how the knowledge part is how children can improve their emotional behavior and cognitive skills.
The Early Adopter – Medical sensors in the metaverse
Jens explains how being the first to extract new technology for a solution is hard. "We're the first to say yes. The difficulty we foresee may lie with the revenue model as it could be the health insurance companies who pay for example. But at the moment it's hard to define the role they will play. So as a result of this we are firstly focusing on gaining evidence. Anna explains further, "Our product is for therapists because they will provide the therapy. Without this aspect, we are just building a game and not a medical device." Katarzyna adds, "It's certainly not easy because as we build the evidence, we must at the same time create a bridge between the technology and education and therapy. The technology enables the patient but shouldn't distract, this is also a concern for any early adopter of something new like this."
Whilst SensiVR may be the early adopter, the team are very confident that VR medical sensors in the metaverse is the solution that can truly make a positive impact despite any potential criticism towards it. Anna explains, "Our solution keeps children focused so they are not distracted by the environment around them. We regulate and control what's happening in the virtual world and can use sensors to help them. We are not replacing the real world, we are purely creating a situation. By focusing on the specific needs and issues of the senses, we are supporting the therapeutic process." Katarzyna shares the timeline for achieving this success, "As Jens mentioned we are gathering evidence. So we are in the research and development stage of our project. Collecting lots in regards to behavior and the cognitive impact of our solution towards children. Our user testing begins soon and we are scheduled to run this for between six months and one year. As much as we would like to get started with other parts, we know that collecting satisfying data takes time. This process also involved us applying for future research grants and developing our MVP." It's a worthy approach for measuring correct proper medical data, but the team has the experience and skill sets to achieve this.
Meet The Team Behind SensiVR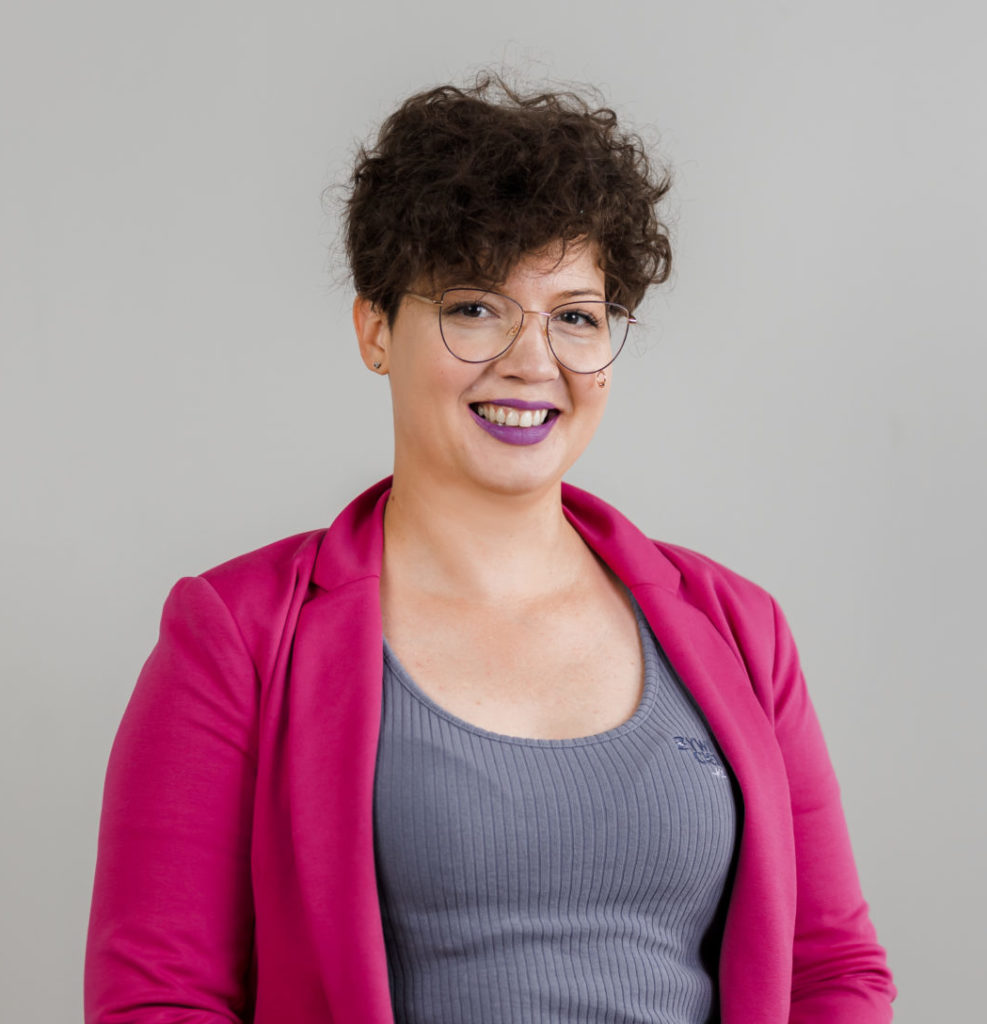 Katarzyna Koba, Founder and CEO is responsible for product management. Her background includes experience working in startups and NGOs which includes building immersive and haptic solutions. Katarzyna shares, "In the past I have focused on the creative process where artist studies have moved deeper into creative technology. Whether creating prototypes or instructing the process for prototyping, I have worked in VR, Augmented Reality (AR), Extended Reality (XR) and the metaverse in the education, healthcare and creative industries." It's an impressive track record, and Katarzyna also shares how SensiVR was born from personal experiences.
"We are trying to solve something in society. It was so refreshing to meet Anna and then start to build SensiVR. For me personally, I was the kind of child who had social problems which also impacted the way I learnt things. I was never diagnosed properly as a child but now know as an adult that I was dyslexic and may have had ADHD. It meant I strived to be a perfectionist and this distracted me from everyday life. With these learning difficulties I also suffered from depression and overall negative impacts upon my mental and physical health. This traveled with me into adulthood and I completed a cycle of only ever working for companies for half a year. I would have to always quit. I was strong enough to eventually see this and decide to create a startup that would benefit others like me. This is why SensiVR is so important for me personally, I want to prevent others from having their mental health suffer. It's not easy to solve but together with the team we will not stop."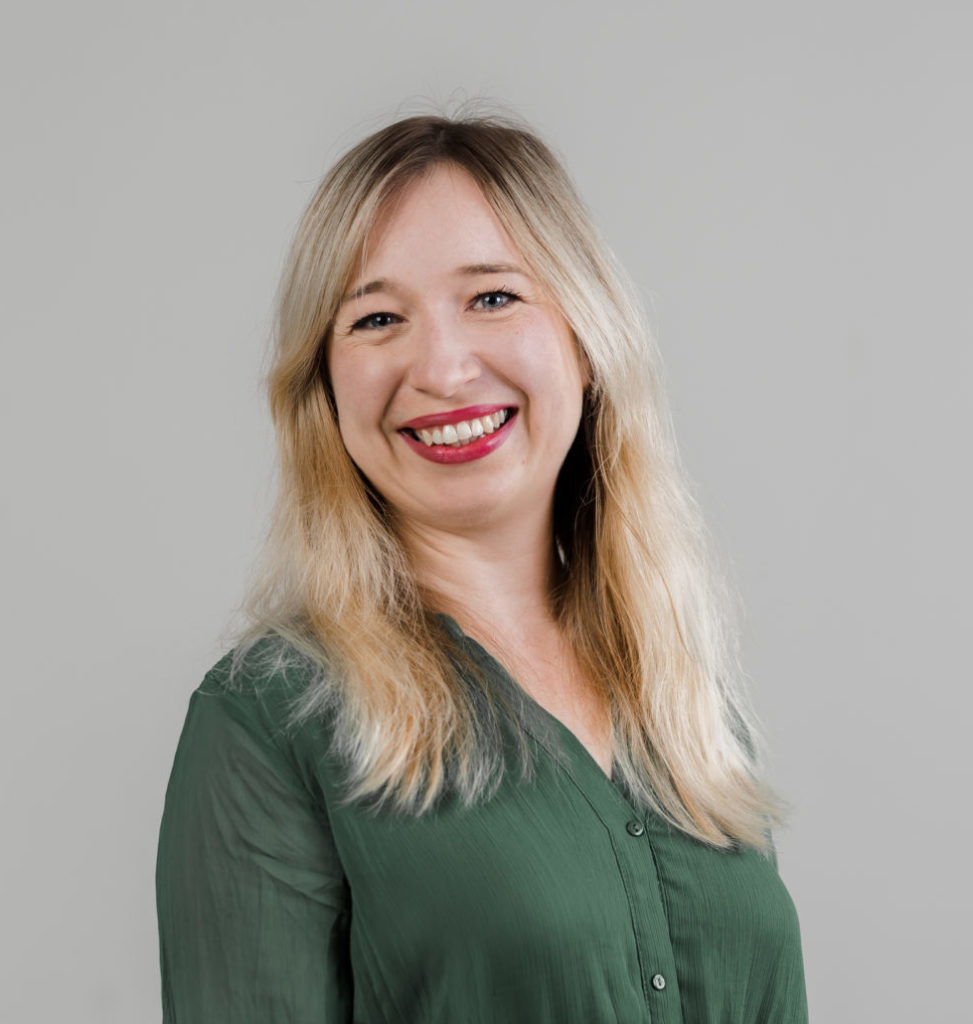 Joining Katarzyna is Anna Lenarcik who has known her for over two years. With Katarzyna bringing the digital and visual experience, Anna deploys her experience as a musician and educator. Anna used to work a lot with children and her excitement for the project amplifies as she speaks, "As Dalcroze Eurhythmic Method Advisor I take care of the organizational tasks such as stockholder development and musical consultancy. My background includes working in marketing and human resources at different startup projects, so this adds value to what we are building here at SensiVR." With her experience as a teacher and as a musician, Anna is able to combine these two important areas as they build SensiVR. 

The team of three is finalized with Jens Hellermann who shares more on his career to date. "I was previously an Audio Engineer and Senior System Administrator and Developer. My expertise lies in security, especially around GDPR for client servers and processes." Jens brings in his knowledge of sound, server security and developing 3D and currently focuses on prototyping their MVP. He too has a personal connection to SensiVR, "I loved working with music as an Audio Engineer but wasn't earning a salary that could support me. I had to pivot my career several times and this meant I wasn't doing something I actually wanted to do. Now I found like minded creative people alongside me and we can truly building something important and needed." As each of the team behind SensiVR speak, the passion shines through. This is a team who are working on something that they really do enjoy.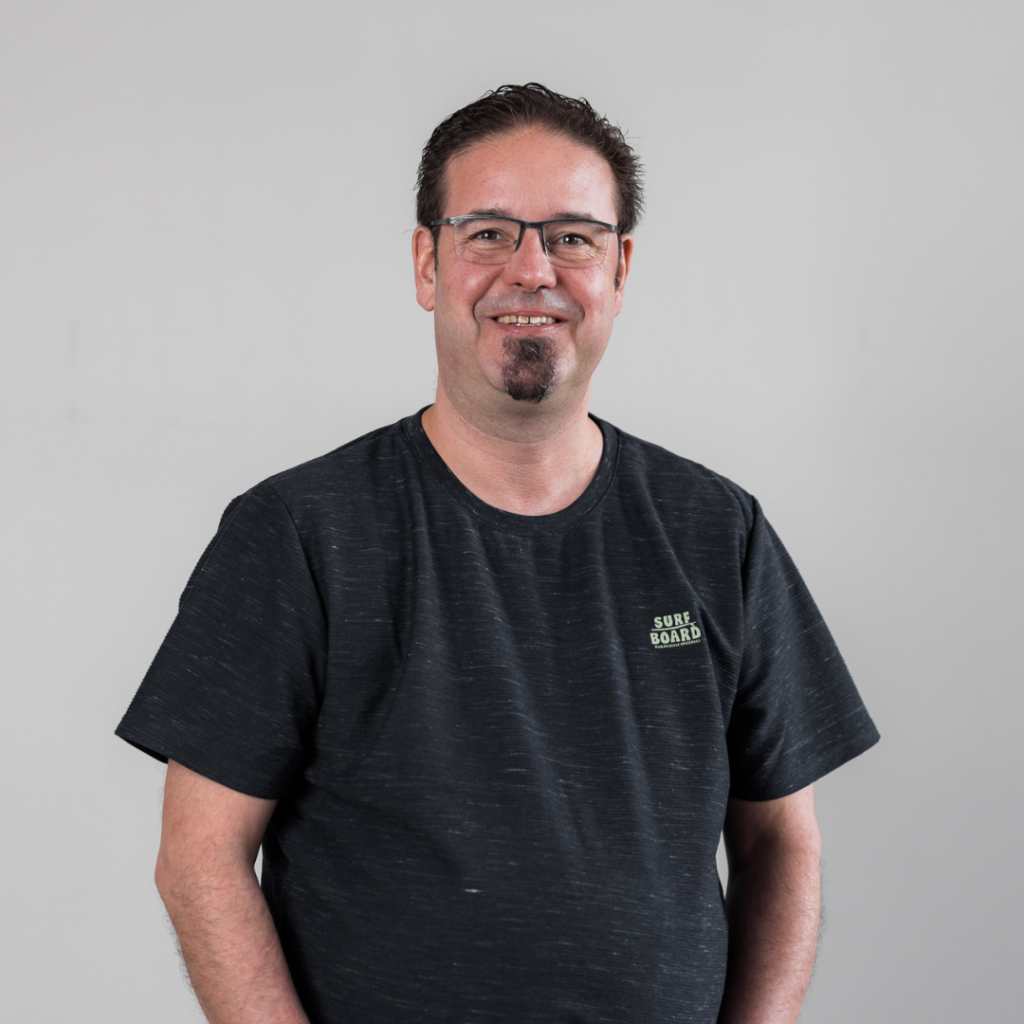 Anna explains the vision behind their healthcare startup, "We fill a particular niche in the therapeutic field and aim to become the leading solution in this special environment. We believe SensiVR can bring lots of benefits for therapists, for their patients and for the healthcare industry. We shall provide good practice, based on scientific research and create a new use for VR technology." Katarzyna adds further, "At every stage of our journey we want to show that this technology can help and provide a good impact. We now live in a world where technology is something that happens everyday and nearly everywhere. We will help therapists understand our solution and how it can make a great impact." 
To support this vision of SensiVR, medical sensors in the metaverse, they enter 2023 looking for business angels that believe in what they are striving to achieve. Katarzyna outlines this, "We want to find someone who will feel and be involved. As we extend our healthcare networking in Germany and then Europe, with a focus on the UK, we want others who are passionate to join our journey. With the potential in VR but also AR, XR and even blockchain and NFTs, we are confident that investors who want to be at the forefront of this exciting time, can come and get involved and benefit."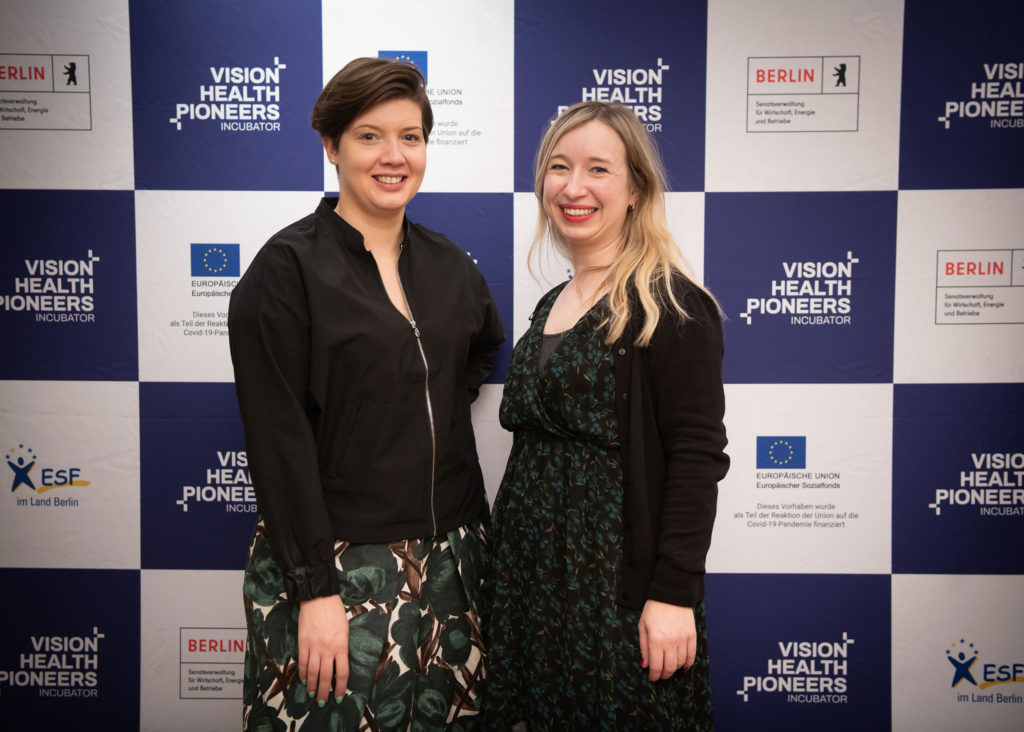 With the programme supporting them, SensiVR can use this time to find these right connections for them at the right time. They are all very positive about Vision Health Pioneers Incubator and share that being able to meet other professionals and experts in the healthcare industry is paramount when building a medical solution. Katarzyna explains, "My home country is Poland, so coming to Germany meant having to make connections quickly and effectively. This is what Vision Health Pioneers Incubator has especially helped with. Through the coaching, we gain knowledge on medical certification, reimbursement financial models and how the healthcare, but also insurance industries, operate." Anna adds, "The programme is really well designed and so we equally have access to many great mentors who specialize in areas where we want to further our knowledge. It means we don't miss any essential information, which may happen to other startups outside of a programme such as this." Jens concludes, "The team at the incubator is very supportive. We receive professional coaching and are extremely grateful to everyone who supports us. Not just towards our solution, but for any team problems – human things like when personalities may clash – this is extremely beneficial." SensiVR is clearly thankful and is warming to see them become absorbed into both the startup world and the healthcare world, which are both so strong in Berlin.
SensiVR are already being recognised for their startup and were awarded "Idea for a Startup" at the Business Year Summary organized by Mam Pomysł na Startup (by Invest in Lodz) in late 2022. Now the team has a very exciting year ahead of them and will continue to develop their solution in the virtual world for the benefit of children.
Watch SensiVR and their medical sensors in the metaverse solution present at the upcoming virtual Demo Day 2023! Join us:
🗓️ Tuesday, March 28, 2023
⏰16:00 CET
💻Virtual