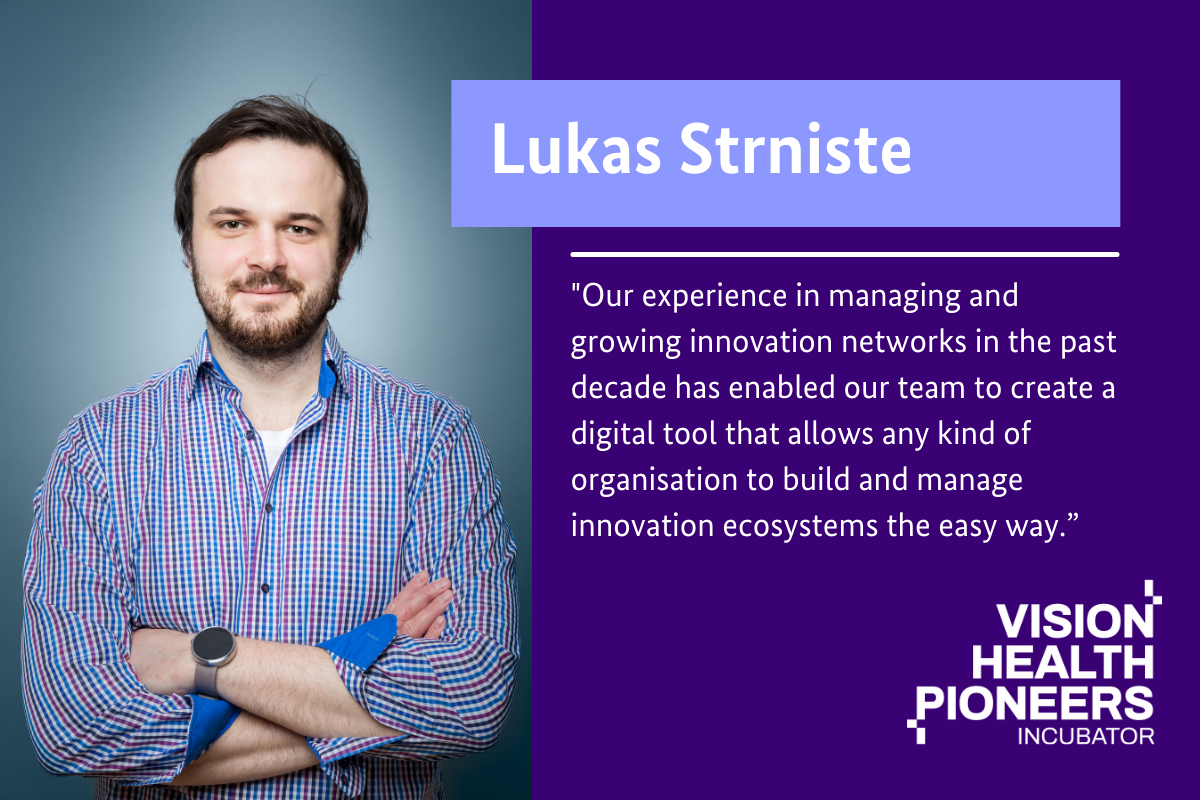 29 Apr

Introducing the Vision Health Pioneers Incubator platform

Introducing the Vision Health Pioneers Incubator platform. It was somewhere around October 2021 that we received the news – Vision Health Pioneers Incubator was going to be extended for 2022/23. The following months leading up to the new year was filled with strategic planning, taking on learnings from the previous years and thinking ahead towards setting up and supporting our now more mature incubator.

Our program structure was updated with a new and exciting concept that allowed us to provide our teams with a more intense coaching experience, and with a smaller number of teams per cohort, greater tailored support. With teams having different tiers of experiences as they progressed through the program, we felt this increased the capacity for them to exchange and collaborate. Since January 2022, our incubator has opened the doors to two new cohorts boasting seven exciting startup teams. Come July 2022, we will welcome Cohort #5.

We are building upon the principles of collaboration and exchange, and in continuing to do so, are constantly finding new ways to power this. Our ecosystem is currently 150 experts strong with an ever growing community of alumni, mentors, coaches, and partners. In parallel, our incubator is nestled under the Startup Colours umbrella that supports other sister-ecosystems, such as the Applied Data Incubator.

We are growing, and to support this, the Vision Health Pioneers Incubator Platform was born.

"EnterpriseUp is a collaboration platform for scalable innovation ecosystems. Our experience in managing and growing innovation networks in the past decade has enabled our team to create a digital tool that allows any kind of organisation to build and manage innovation ecosystems the easy way."

– Lukas Strniste, Founder & CEO @EnterpriseUp.

Our ongoing collaboration with EntrepriseUp has allowed us to establish our very own virtual space that:

The platform is powered by EntrepriseUp, a Germany-based startup that builds bespoke collaboration platforms for scalable innovation ecosystems.
Allows our active startup teams to access and receive real time updates on our program. Our Knowledge Library also provides on demand access to workshop materials, and throughout the COVID-19 pandemic where in-person meetings have proved challenging, our teams have been able to jump into virtual workshops on our platform, via the embedded Program Calendar.
Provides peer circle spaces where exchange is able to take place. These assigned spaces regarding topics and projects allow for deeper, more meaningful conversations amongst like-minded individuals.
Drives our exclusive event and workshop initiatives.
Connect instantly. The platform with its direct messaging feature and notifications have allowed our community of mentors, coaches, alumni, startups and partners to have greater visibility on who and what they do, and create a touchpoint.
The fast-paced world of startup life is defined by the need to go with the changing tides. As an incubator committed to our vision to support the future of digital health, this platform is one of the ways we have evolved to manage, grow and nurture our community of thinkers and doers.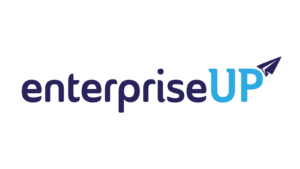 "We accumulated our expertise in a customizable white label solution that brings together people, knowledge, products, services, and data. Next step is introducing the "Ecosystems connect" module that will allow co-integrating operating ecosystems and building an interoperable network of globally connected innovation ecosystems."
EntrepriseUp, in looking ahead, has been working towards introducing an Ecosystems Connect function. In the near future, the Vision Health Pioneers Incubator platform will be one pairing away from the other ecosystems EntrepriseUp supports. What this means, is that events and resources can be shared securely and with ease with communities outside of our immediate network. As our network expands, we are bringing people together. The heart of our incubator is our community, and the platform it's home.
Visit the EntrepriseUp website or book a demo directly to learn how their platforms can generate value for you, your company, and network.