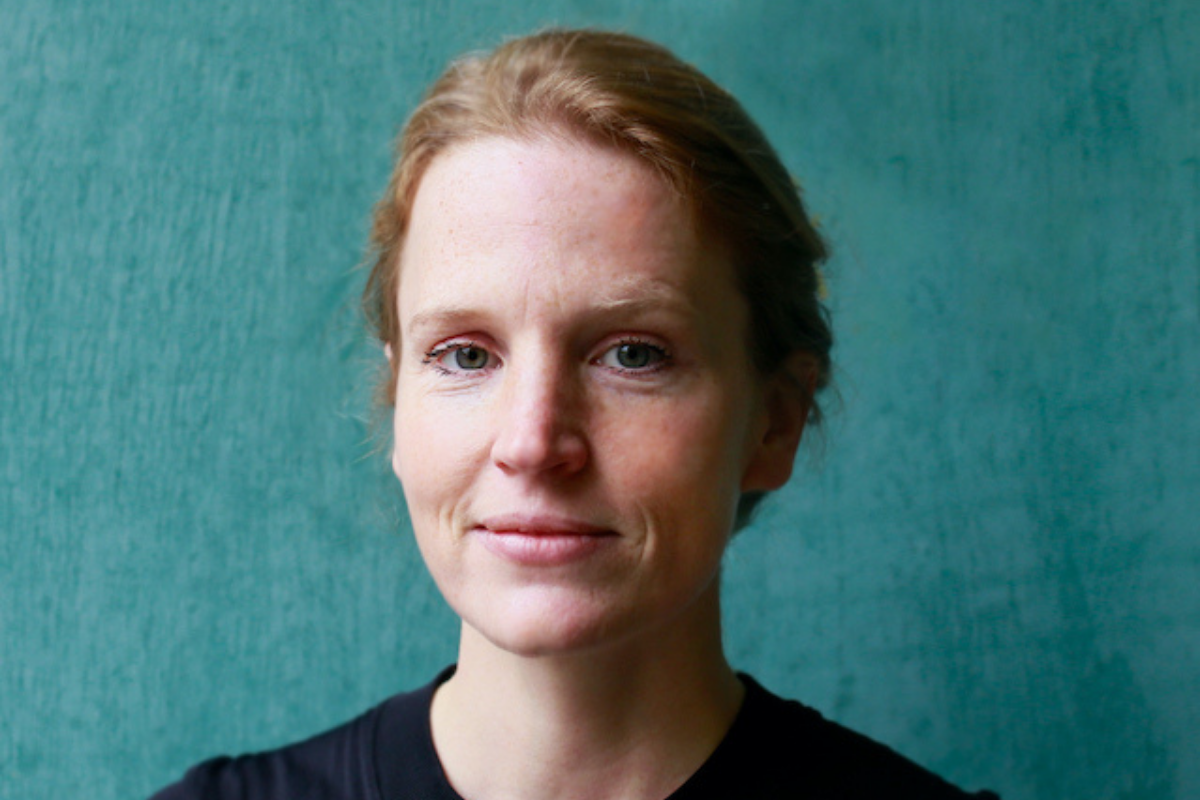 07 Apr

Mentor, meditator, design thinker, product designer: Introducing Susanne Feldt
"There is real momentum for digital health"
So says mentor, nature lover, avid photographer and gardener Susanne Feldt, who helps healthcare startups develop data-driven products, services, and business models, by raising the bar on customer experience.
Passionate about digital transformation in healthcare, and especially fascinated by applied AI and analytics applications, she's got some great advice and insights for our growing community.
You might also be interested to know that she once spent tens days in total silence at a monastery in Nepal, an experience she describes as 'life-changing'.
What do you think are the best steps to take to enter the digital health space?
There is real momentum for digital health. The global community is growing. The healthcare market is quite specific and requires knowledge about challenges and ongoing trends. Try to join online conferences, meetups or social media groups (on Linkedin, Clubhouse, etc) and take part in the conversations.
Which of your professional accomplishments are you most proud of?
I trained many of my former colleagues and clients to use the user-centered innovation mindset (Design Thinking). Once people understand the value in user-centered-design, they include that in everything they build. It's hard to believe that people often develop products without ever talking to their customers.
What digital health issues are on your mind at the moment?
Personally, I'm super interested in the use of AI/ machine learning for human-centered healthcare innovation. In my current project, I conduct user research on the brain tumor workflow. It's a bit crazy, for some rare diseases it often takes a long time until patients get a proper examination. Sadly, it depends on individual healthcare providers (HCP) and their engagement if patients receive the best possible treatment. Treatments need to become more personalized, and therefore HCPs need more time for individual cases. I believe that digitalisation and data analysis can support HCPs in providing better diagnoses and addressing individual needs.
What is the best advice anyone ever gave you?
"You either have to learn it and become the best, or you hire somebody who is better than you." I'm a very curious person, always eager to learn new skills. But when you are building a startup, you need to learn to handover responsibilities.
What strategies have you used to stay sane and productive through COVID?
I started my freelance UX career just at the beginning of the pandemic. The decision was made before then, and I couldn't reverse it. But so far, it all worked out well. I supported a small founding team with their product launch and we still met in the office until the beginning of winter. As I had this big change planned, the effects on my work due to COVID were minor.
Intellectually the year 2020 was very exciting for digital health. The general public became aware of this topic; people donated their health data for research and tried telemedicine consultations for the first time in their lives. We saw that a lot was possible and that creativity matters in solving problems.
What are the qualities of an effective mentor especially in this space and what motivates you to be a mentor?
I had a few mentors that inspired me on my work journey. These were always people that took the time to listen to me, even when they were super busy themselves. They did this without asking anything in return; they were purely interested and generous. For the same reason, I want to mentor. I enjoy teaching, problem-solving and connecting people. And I can learn from the startups and their journeys, too.
How would you describe your digital health journey? What have been some of the highs and lows?
The projects I've had in healthcare were by far the most interesting projects I had in my design career. It's pretty exciting to design digital infrastructures for diagnostics. What are the lows? Definitely the strict data protection and compliance regulations; these regulations are often not designed and thought out for digital health applications. The documentation efforts are gigantic; in trials, a code freeze is required and even bug fixing causes problems, overall this makes it hard to develop in an agile setup.
How would you describe the digital health space in Berlin, what are its relative strengths and weaknesses?
Healthcare is a highly political field. As the government sits here in Berlin, we might have a location advantage in Berlin. The city is vibrant and interesting for innovative startups that develop data-driven tech solutions. The most important health incubators sit in the capital. Germany is definitely an interesting healthcare market with over 73 million public insured people. And within the limits of the GDPR data protection regulation, startups have to design compliant solutions. One weakness is that Germany's federalism. So regardless of where the startup is, they need to handle this madness of different state regulations.
What have been your biggest challenges in working through a pandemic, and have you found any silver linings?
As I work in the digital field, I'm pretty lucky that COVID did not affect my work that much. I'm used to working with remote teams, and often I had to fly to my clients for short alignment meetings. I'm thankful that we all learned new digital processes and that it matters less where in the world a person is. Now I could live on an island and still do my job.
Nevertheless, having all these social limitations is hard and I also struggle with this. I wish we find better ways than lockdowns to handle this situation. The insecurity and the difficult (work) circumstances that some people are facing is troubling.
What personal qualities make the most effective founder in this space?
I'm not a founder myself (yet), but I worked closely with founding teams. Successful founders managed to design the value for their stakeholders and users, and in reverse they gained support from others. Engaging others in your mission is crucial.
In healthcare, this matters even more– proof of concept trials can cost a fortune, though this varies depending on personal connections. Therefore I believe that successful founders need to build long-lasting relationships with research institutions.
How do you picture the digital health space in Germany looking in five years?
Five years is a short time for innovation in a highly regulated field. I see that we finally have the electronic-patient-file and that this leads to more transparency about costs and procedures in the healthcare field. I hope that patients understand that they have a right to participate in the dialog about their health. However, this awareness might take even longer.
The community at Vision Health Pioneer Incubator goes far beyond its entrepreneurs.. We're grateful to our ever-growing and diverse network of mentors. Stay tuned for more pieces packed with nuggets of wisdom on all things digital health.