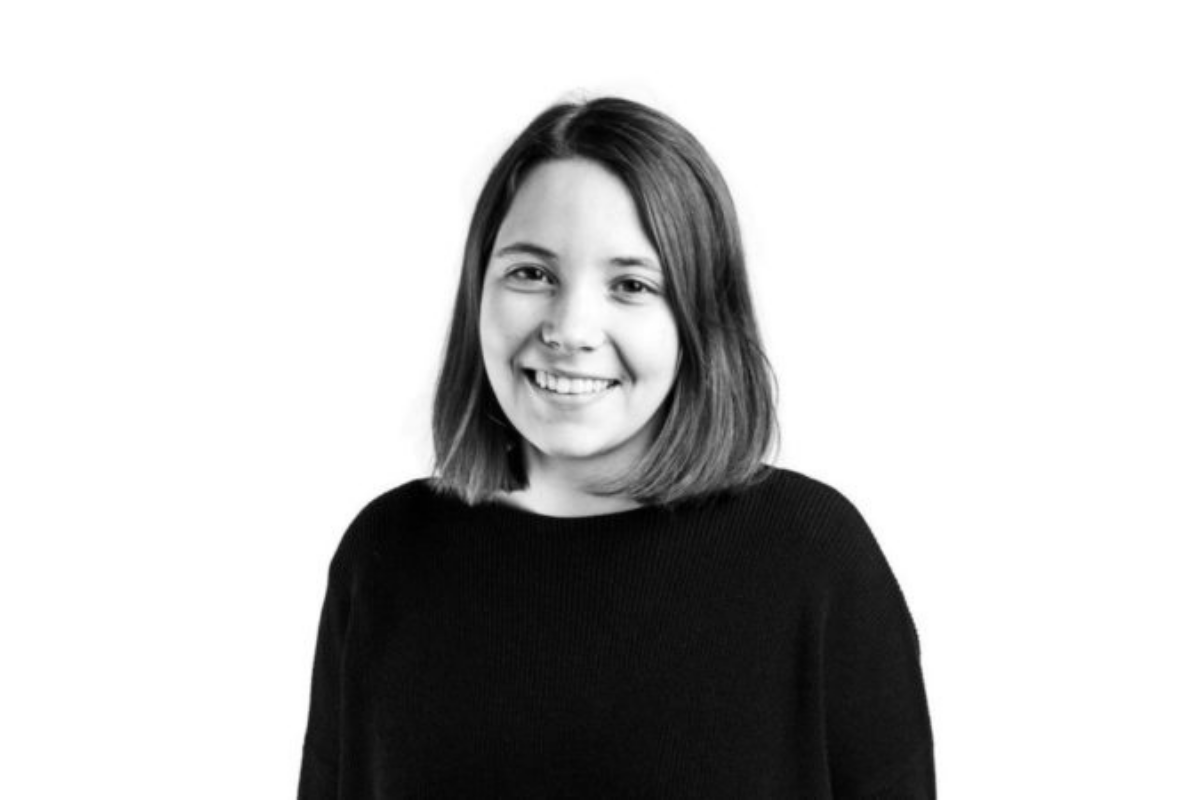 07 Apr

Mentor Laura Nelde on Berlin's strong and supportive digital healthcare world

Hailing from Bremen, Laura Nelde moved to Berlin three years ago. A cherished mentor at Vision Health Pioneer Incubator, she's Flying Health's Startup Relationship Manager, where she works at the forefront of tomorrow's healthcare, guiding industry leaders and entrepreneurs and working with startups in-house to develop new digital drugs. She holds an MPhil in Bioscience Enterprise from the University of Cambridge, and speaks passionately about the need for Germany's wider healthcare community to embrace the technologies and treatments fostered in digital health.

You might also be curious to know that she's pretty crafty and into DIY fashion. When she's not working, she scours the web for designs and puts together all sorts of pieces using her grandmother's sewing machine. As a mentor, she's appreciated for her open mind, and stresses the importance of intellectual flexibility:
"I always say that what I am offering is one perspective, one piece in the puzzle. You have to speak to so many different people -there are so many stakeholders involved. There are many opinions you have to take into account."
Curious to learn more on her story and values? Read on:

What do you think are the best steps to take to enter the digital health space?
When it comes to learning about the problem you are trying to address, It's important to understand the traditional system and the current patient journey. You need to know which stakeholders are involved and how your proposed solution changes the current care path and offers value to all those involved.
It's also a good idea to talk to experts: People who understand the healthcare system and people who have developed medical products before. Do not underestimate medical device regulations and consider that in your product development from the beginning,
And always keep in mind: the user might not be your customer.
What digital health issues are particularly on your mind at the moment?
Among my many interests, I'm motivated to tackle the subject of how to empower the patient by enabling a wide range of treatment modalities that includes digital solutions– besides traditional options including pharmacotherapy and face to face appointments. This is so that each patient is able to choose the type of care that is most suitable and most effective for them at that point in time.
It's also important to me to support digital health startups In entering the market, so that they can make new solutions accessible to patients in Germany and allow innovations developed in Germany to stay here instead of leaving for opportunities abroad.
What motivates you to be a mentor?
I love sharing and passing on the knowledge and insights I have gained to support startups/teams that might be new to the healthcare sector. I'm passionate about bringing their ideas to reality as much as I am bringing innovation to the patients, the healthcare system is complex and without support, these endeavors can be difficult.
I also really enjoy meeting teams at an early stage and get excited about learning about new ideas with the potential to transform a part of care delivery.
How would you describe the digital health space in Berlin– what are its relative strengths and weaknesses?
Berlin's digital health community is strong. Its startups rarely see each other as competition, but operate as allies working together to further develop digital health and make it an integral part of our healthcare system.
Before COVID, we also enjoyed all the opportunities we had to attend events and get to know startups and stakeholders. Though now, with COVID, our location is no longer our greatest asset. We've lost networking opportunities. But the flip side is that startups located outside Berlin can attend events here.
Did you always want to work in digital health, and if so, why?
I studied economics and management to keep my options open, but realized early on during my studies that healthcare was the area that fascinated me most. I wanted to work in an industry with a significant impact on people's lives and the opportunity to make a change.
Digital health, at the intersection of healthcare/medicine and tech had a lot of untapped potential, and seeing founders innovate in this highly regulated and traditional market has fascinated me ever since. This is because this path requires significant dedication and a strong vision and value proposition.
What personal qualities make the most effective founder in this space?
Some of the most effective founders we have met were those teams that combined expertise from science/medical backgrounds and business backgrounds.
This will likely not be a single person, but a founding team that has different backgrounds is tremendously helpful in understanding all aspects of what it takes to build a sustainable business while making sure that the proposed solution is addressing a medical need and built according to medical device and clinical evidence standards.
How do you picture the digital health space in Germany looking in five years?
I Imagine that the underlying national ehealth infrastructure will be widely adopted by then, building a strong backbone for new innovations to be developed and implemented.
I hope that many startups will continue to innovate and work together with existing players across sectors in healthcare to transform care delivery and improve outcomes.
I think there will also be a wide range of apps available on prescription that have become standard options across the treatment spectrum for physicians, and which will hopefully expand beyond the outpatient sector in supporting patients across the care continuum.
What cultural product would you take with you on a deserted island?
I'd want to have access to my favorite podcasts –then I'd have new episodes to look forward to! My top three podcasts are: Alles gesagt, Der Tag and Visionäre Der Gesundheit.
The community at Vision Health Pioneers Incubator goes far beyond its entrepreneurs and includes a diverse network of mentors. Read more about their stories and vision in our special series on them.