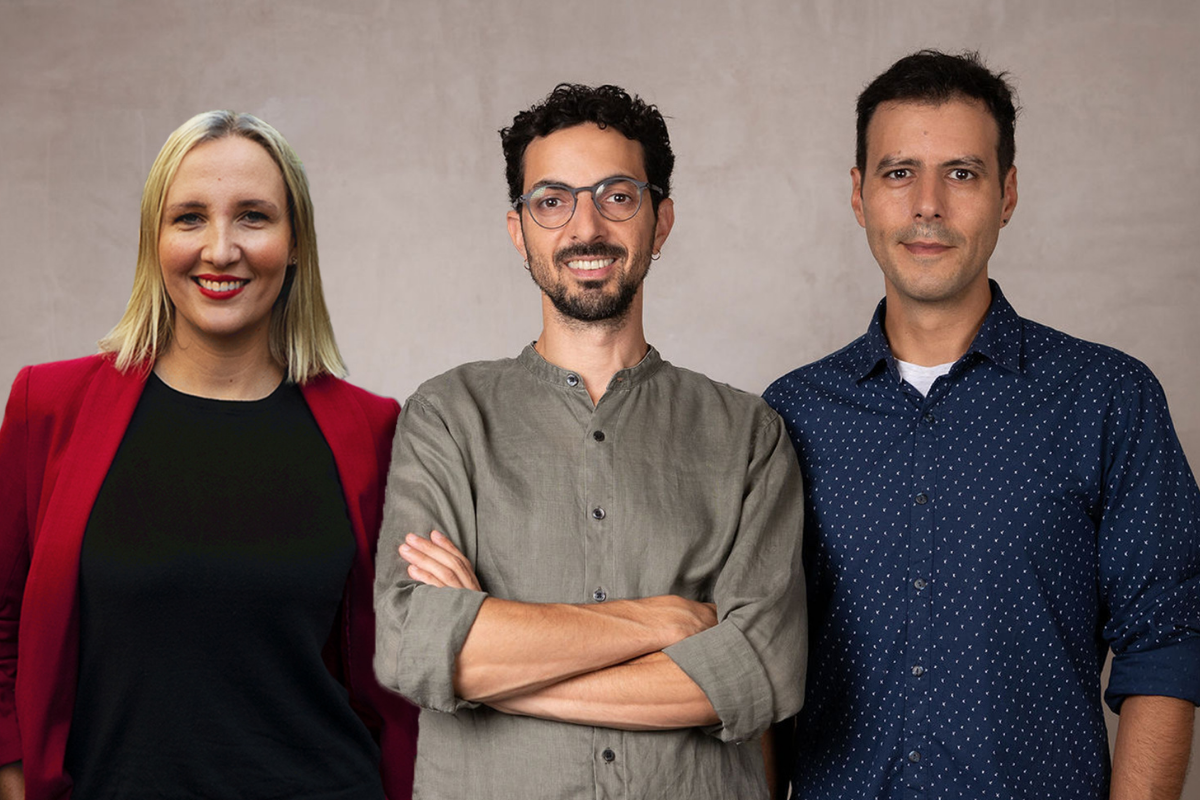 18 Jan

Inspired by Mothers: Developed for Women Everywhere

The idea for hers came from an unlikely but empowering place.

"I was working a few years ago with a gynaecologist on a research project where I designed pessaries, which are silicone devices that support the pelvic floor from inside of the vagina," explained Yair Kira, cofounder and CEO of hers. "After this project ended, I realized there are new technologies that can be introduced to this space".

Kira comes from a 3D printing world, and the potential of an individualized solution deeply inspired him. Yet hers came from a much more personal place than that. During this same research project, Kira's mother approached him.

"She said, 'Yair, maybe you can find a solution for my problem,'" Kira recalled.

From this seemingly innocuous conversation, the start-up's CEO became aware of the true extent of the need for the product. "The more I started to work on it, the more I saw women just openly talking about their pelvic health challenges."

And so hers was born. With cofounder Hugo Silva by his side and later Linda Wonneberger, now CMO, Kira cultivated a tangible, medically-based solution for pelvic floor dysfunctions (many of which may cause incontinence and other issues). The three entrepreneurs have developed a soft silicone inflatable device providing individualized support for the pelvic organs. Used in tandem with the hers app, which offers long-term pelvic floor training, women can take back control of their health – all while connecting with like-minded people and medical professionals.

"My mom always wanted to be the first customer," Kira confessed. "I think for her, it's great to know a solution that works for her will also be a solution for a million other women around the world."

hers seeks to do just that – to help women from across the globe overcome their pelvic health challenges in the earliest possible stages of their pelvic organ descensus. The device presents a smart and easy solution that women can use at home. Made with biocompatible silicone that inflates inside the vagina, the hers pessary is a custom solution for women, designed with each person's pelvic floor in mind.

A simple electric pump allows women to save their individualized settings. From there, the pessary adjusts to the right fit for the patient in question. Women can wear it daily similar to wearing a menstrual cup. The support of the device will provide them an immediate relief from the symptoms while strengthening their pelvic floor by interacting with the app and completing muscle training exercises throughout the day.

Kira explains the point of sale is all about offering an innovative solution: that of a connected device designed exclusively for women. The custom fit and long-term treatment approach is unprecedented in the women's health space.
Entrepreneurs Empowering Women
"Half of the women population will experience pelvic floor dysfunctions during their lifetime," the hers founders describe. "But there is a big taboo around it."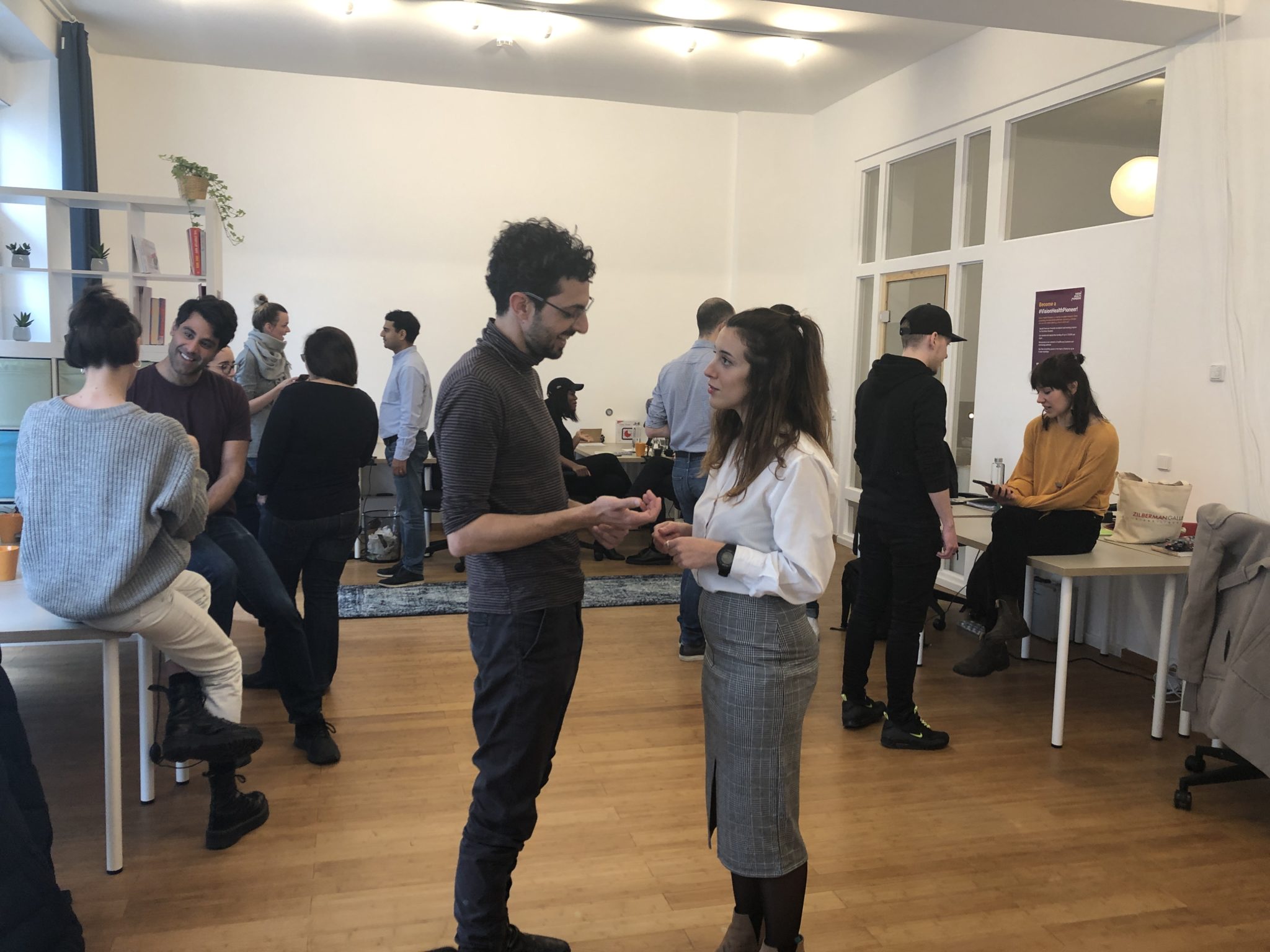 And so, the entrepreneurs have launched a start-up with the goal to open the discussion and fill the gaps in knowledge surrounding this topic.
"In history, women have been under-represented when it comes to medical issues," says Wonneberger, CMO of hers. "This is also a reason why women have learnt to be ashamed of the health issues they have."
The hers team truly makes a point of encouraging women to engage in candid discussions about their health. By doing so, women can begin to care for their pelvic floor far earlier than menopause, and as a result, shed light on common issues by treating them in the very beginning stages.
It's an empowering approach meant to put women's health back in the hands of – you guessed it – women.
And hers' three founders have witnessed first-hand the impact of their approach. While shadowing doctors at the Pelvic Floor Centre in Berlin, they interviewed a number of women patients and found just how important it is to provide a listening ear – to humanize medical care, if you will.
"Patients just want someone that will hear their story," Kira said of their role. "Someone who won't treat them as part of a machine, like a car that goes to the garage, gets something fixed and then goes away."
In the same way the entrepreneurs believe healthcare should be personalized, the FemTech start-up has found that treatments should be personal. Women deserve the opportunity to tell their stories and be heard.
"So many women talk about it," Wonneberger added. "They say, 'You know, I'm 55, and I love my life. But when I go outside, I have to calculate exactly where the next toilet is. If it's more than half an hour away, I cannot go to play with my grandchildren because I'm in fear of incontinence. So I'm staying at home."
This, the entrepreneur explains, affects women's lives more than most could possibly imagine. And how could anyone fathom what these patients go through, when taboo yet treatable pelvic health challenges are only rarely talked about?
The Power of Diversity in FemTech
The hers team is one of measurable diversity – not only in terms of gender and religion, but in background as well.
"I think having a diverse team is a big advantage, because Hugo Silva and I are maybe in some parts similar – we both come from product design, or industrial design – but we managed to do a separation," says Kira.
As CTO, Silva is now spearheading the start-up's design and development – including the corporate identity, user-focused design of the app and hardware, all according to the regulatory requirements. Kira is focused on the broader view and the financial side of things. Wonneberger, meanwhile, as CMO, offers a women's point of view, plus extensive experience as a female founder in the FemTech space. The seasoned entrepreneur is behind companies such as Comfexy GmbH, CUCA BY LINDA and LindaBra.
"We have clear responsibilities in different areas," states Wonneberger, "and we connect quite well because obviously, Yair [Kira] has lots of experience working with gynaecologists and in that area."
The hers team boasts a growing network of gynaecologists Kira has cultivated from the early stages of his career and through their time in the Vision Health Pioneers incubator. They've gained strong connections over the years.
"And the fact that we had a gynaecologist as our key manager who could connect us with her peers," Kira adds, "that was a really big advantage."
Beyond the Incubator
Though leaving the incubator is daunting in theory, practically speaking, the hers team is ready for the next step in their entrepreneurial journey.
The early-stage hardware FemTech start-up is looking to secure 500,000 Euros to develop the hardware component of their device, along with their app, and connect with business angels who might be willing to join them in realising the vast potential of the pelvic health field.
"Our goal is to become one of the most successful FemTech companies by offering millions of women around the world an effective treatment for pelvic floor dysfunctions," they describe in their three-year vision. "And together with them, to expand the knowledge and awareness around the pelvic floor."
By continuing to increase awareness in this way, hers will introduce women to a powerful network, allowing them to treat common issues and ultimately feel heard. The start-up is deeply committed to making it happen.
Want to see team hers in action?
Watch their pitch from the Vision Health Pioneers Demo Day right here! See what they achieved during their time at the incubator and get a clear understanding of their product: