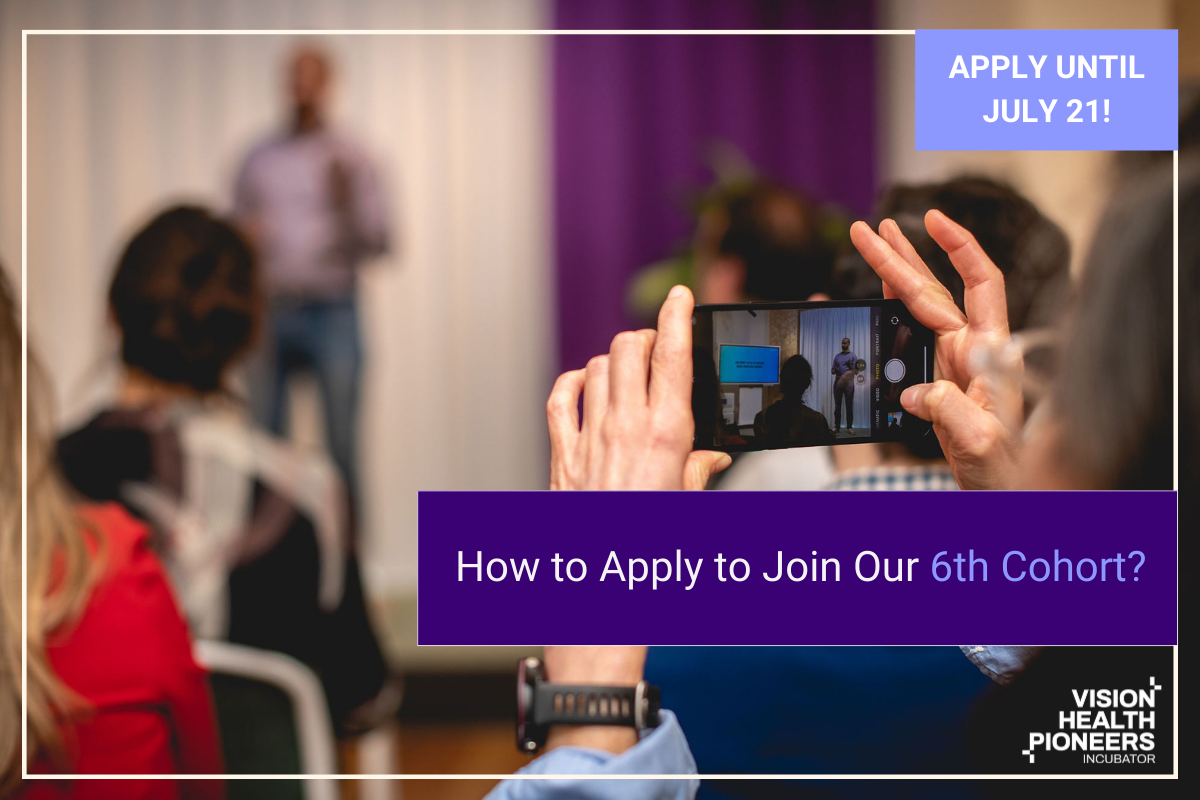 17 Jul

How to Become A Vision Health Pioneer – Guide for Applicants

Exciting news – we have just opened applications for our next cohort and are delighted to share this with you! Cohort Six begins on September 1, 2023.

To this day, 24 startups have successfully been through our program and benefited from coaching with experts in their fields, mentoring from our strong ecosystem, free coworking space, and equity-free scholarship funding. We are thrilled that it all continues and to share that the monthly funding has increased to 2,200 euros per person per month.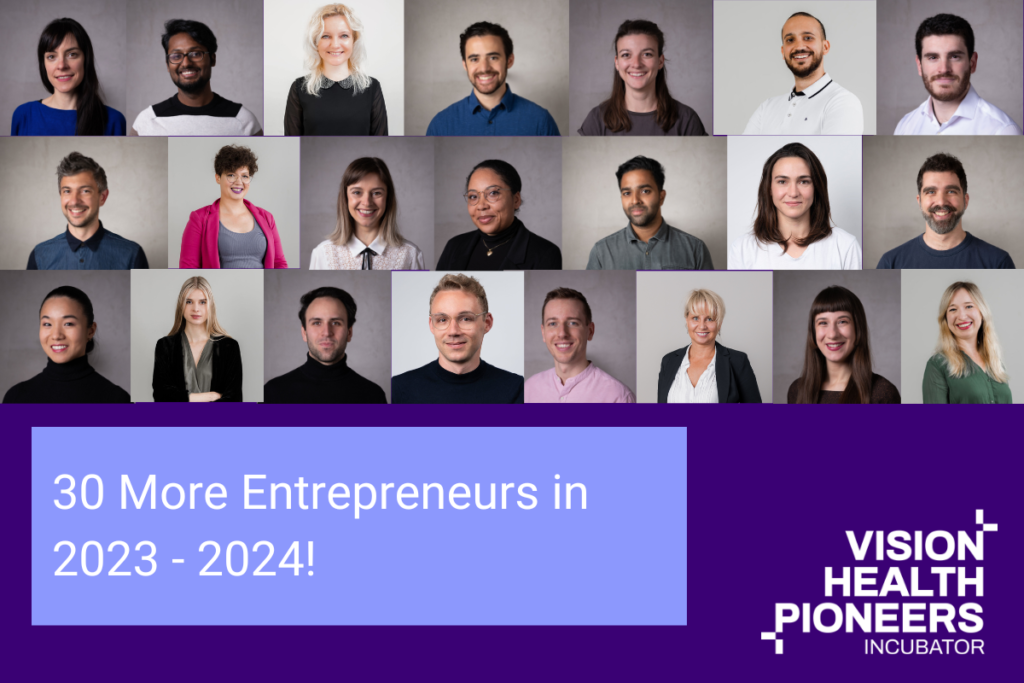 Program Benefits
You will receive training and coaching on essential startup and medical topics to learn how to validate your idea and turn it into a healthcare business.
We will support each team member with a scholarship of €2,200 per month -up to €80,000 per team if 4 team members join.
Our community of healthcare specialists and medical professionals who are eager to help you.
Our partners can support you with access to hospitals, patients, decision-makers, and health insurance companies to test your product and receive feedback.
Our free coworking space is The Drivery – an innovative coworking space in the center of Berlin and a hub for innovation.
Benefit from our international ecosystem and meet global influencers to broaden your business opportunities.
Eligibility Criteria
Vision Health Pioneers Incubator is 100% funded by the European Social Fund and the State of Berlin. Being publicly-funded means that there are eligibility criteria to follow. Explore below what this means and whether you can apply:
You must be a resident of Berlin at the start of the program
You must have a valid visa that allows you to work in Germany
You must have a university degree or be in the process of graduating
You must not receive any other significant salaries during the 9-month program
The program must be your only full-time commitment for the 9 months
The Process to Apply:
Visit the application page on the website. 
Make sure you read our eligibility criteria and make sure we are the right program for you.
Have a good look through our application form before starting – you'll need to upload certain documents, pitch decks, and a video – here's a PDF version for a preview of the questions. 
Everyone wanting to join the incubator must complete the application form.
For further information, contact our Incubation Manager, ben@visionhealthpioneers.de.
Timeline:
Tuesday, July 11 – Applications open
Tuesday, July 18 – Ask Me Anything session from 5 pm CEST – online via Zoom, and you can ask any questions about the process and incubator (Register here)
Friday, July 21 – Applications close
Monday, July 24 – Jury evaluates the applications
Early August – We'll contact every team.
Friday, September 1 – Cohort Six Starts!
Send your application to join our curated incubation program to bring your startup to life! Applications are open until July 21.