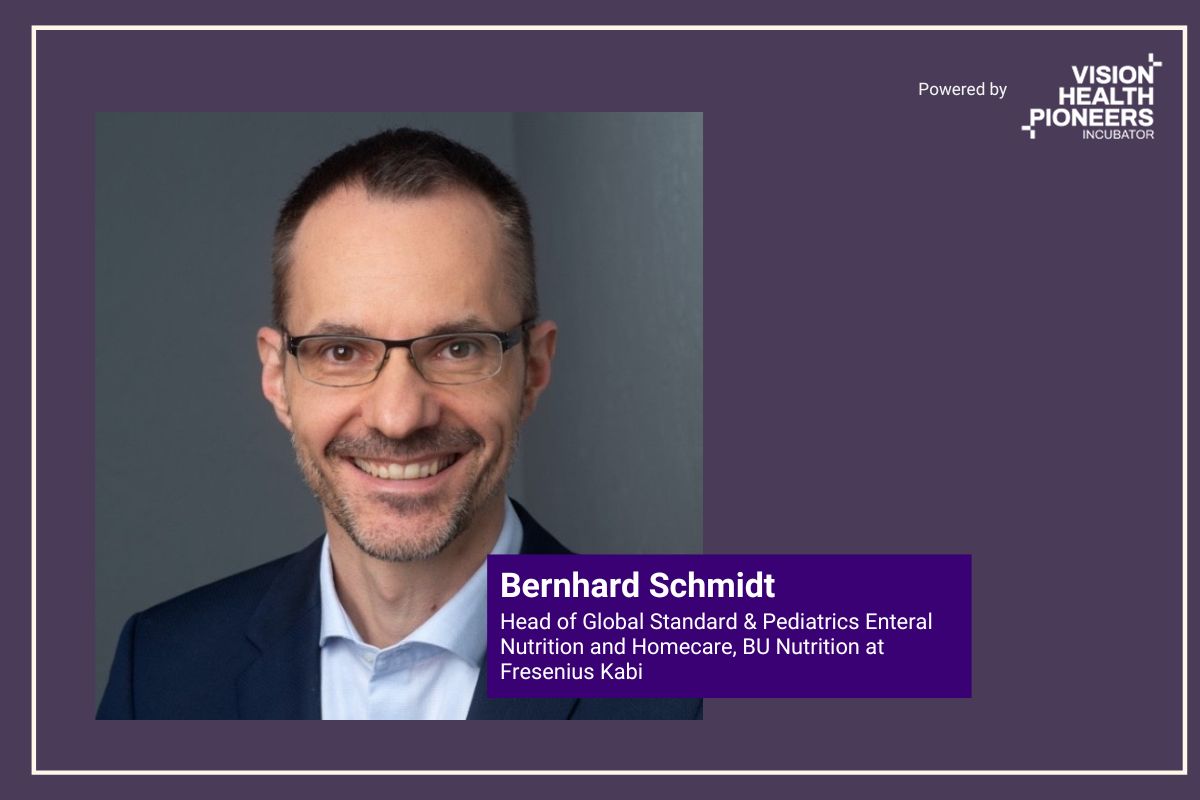 13 Nov

DIABETES INSIGHTS AND ADVICE WITH Vision health pioneers mentor BERNHARD SCHMIDT

In the context of World Diabetes Day on November 14, we asked our mentor and Head of Global Standard & Pediatrics Enteral Nutrition and Homecare, BU Nutrition at Fresenius Kabi Bernhard Schmidt two questions — two insights into the diabetes market.

What breakthrough innovations are you excited about that can support people living with diabetes or can potentially cure diabetes, if there are any? 

On the one hand, I am really excited about the continuous glucose monitoring (CGM) which was disrupting the traditional monitoring with glucose meters. It makes glucose monitoring easy for a broad group of people with diabetes on insulin by providing real-time glucose readings without finger pricking. This is the basis of good diabetes management. On the other hand, there is a life-changing technology for type 1 diabetes called hybrid closed-loop diabetes. It combines CGM with an insulin pump and an algorithm to automate the delivery of insulin.

Do you have one piece of advice for early-stage diabetes health startups raising their first round?  

The diabetes market is financially very attractive which is why many startups want to get a piece of the cake. However, startups usually underestimate the complexity of the market (e.g. regulatory requirements) and market power of the big ones like Abbott or Roche. To be successful as a startup one either finds an attractive niche that is not interesting enough for the big ones and offers a meaningful solution for this specific target group. Alternatively, a startup offers a truly disruptive solution (e.g. algorithms) that can't easily be copied by the big ones. Successful examples of the latter are Bigfoot Biomedical, which recently got acquired by Abbott Diabetes Care, and Diabeloop which is partnering with Roche Diabetes Care and others.