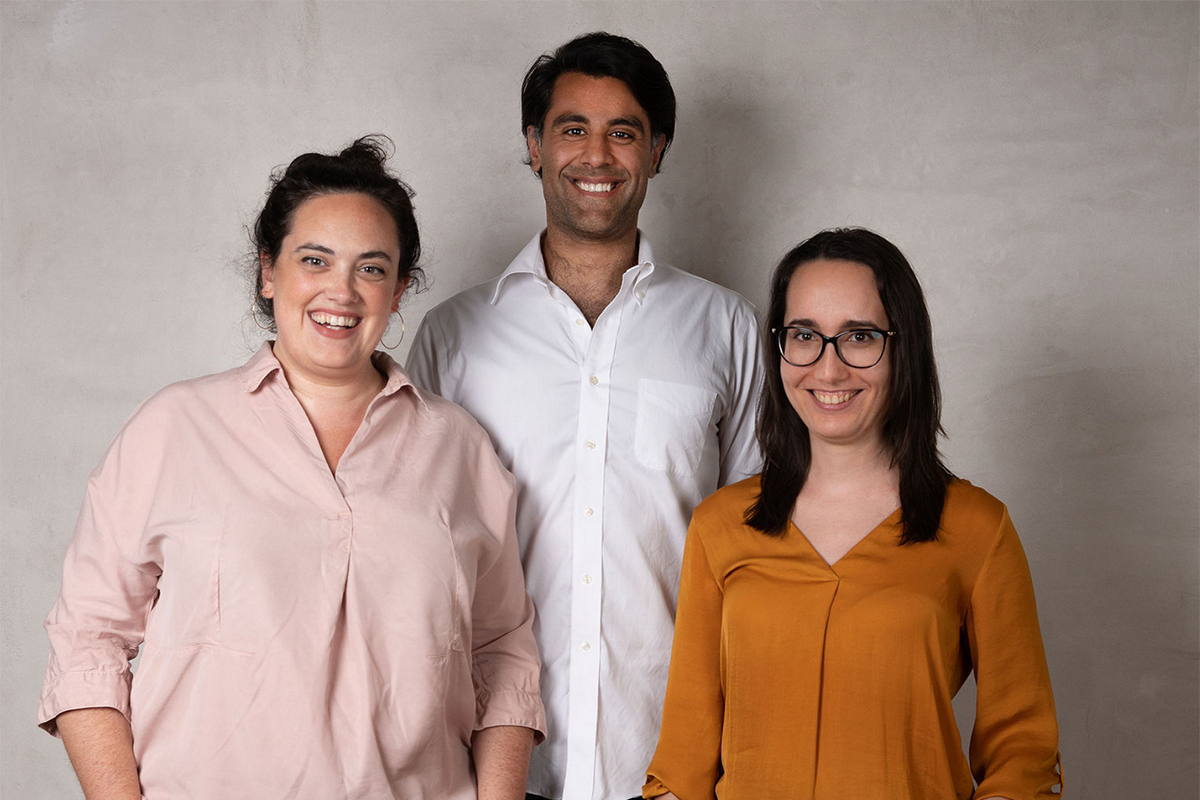 28 Jan

biotikur: The Startup Transforming How We View Gut Health

Founded by Junayd Mahmood and Isabel Sousa, biotikur creates evidence-based products designed to balance and maintain the gut microbiome. With biotikur's Brand, Content & Community Lead Emily Phillips now involved in getting the word out, the team is transforming the way we perceive and manage the gut.
Leveraging Science to Improve Gut Health
The objective at biotikur is simple: to leverage the new science on gut health and the microbiome to enhance a number of other outcomes linked to the digestive system.
These include common symptoms such as gas and bloating, along with less obvious (but no less relevant) outcomes like mood, weight and metabolism. And while the research is admittedly new – 80% of existing studies on the gut microbiome have been published in the last five years – scientists are increasingly aware of its true impact.
What can consumers anticipate from the startup? According to Emily Phillips, they can expect "bold products developed at the cutting edge of nutritional and scientific research." Having witnessed the team's speed and focus during the program, we couldn't agree more: during this time, biotikur completed multiple product tests and iterations and launched two product lines to the market.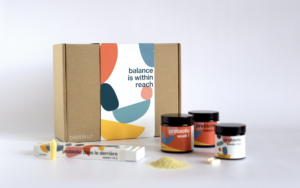 Mahmood adds that biotikur is more than a unique product. He and his team don't simply want to create a pill people can take to avoid changing anything else in their lifestyle. "That's kind of an issue," he adds. "The current system isn't set up to change any of the root causes of health problems. It just addresses the symptoms."
This is where biotikur comes in. The young startup aims to embed each product with consciousness and awareness about the body – about what makes people feel good and perform better. There's also an element of improving one's nutrition, with the idea of each person taking their health into their own hands.
"There's a growing sense that all is not well," says Phillips. "That the planet isn't well, and that we aren't well."
To address this, we must revisit what we consume – that is, what we put into our bodies. And while these aren't easy changes to make, biotikur is working to improve awareness of gut-healthy lifestyles.
Inspired by Family: Developed for People Everywhere
Why the gut microbiome?
It's all about creating a sense of balance in the gut and beyond, from the mouth throughout the body. The gut contains trillions of bacteria, and when the bad bacteria overtake the good, bad things happen. This imbalance is called dysbiosis.
Dysbiosis can, however, be restored. For one of the startup's cofounders, restoring it is very much a family affair.
"The idea [for biotikur] originally came because it was becoming more and more of a topic for me personally," explains Mahmood. "Both of my younger siblings have quite significant digestive issues."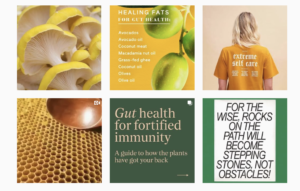 Mahmood's younger sister has Coeliac disease – a serious autoimmune disease. His younger brother was prescribed some serious antibiotics around the age of 12 or 13, and he struggled with intensive digestive distress for months at a time. His parents are also type 2 diabetics, which further reinforced his interest in the topic. (Diabetes is linked closely to gut health.)
"Basically, the personal motivation for me to look into this was quite strong," says the cofounder. "It was kind of a gradual interest and a quite personal story that drew me towards this."
From there, Mahmood and his team explored the scientific elements of the gut. It's the blend of science and personal history that fuels the company today.
"If I were doing this purely for economic reasons, then I find that's not as strong of a day-to-day motivation," says Mahmood. "But when it's connected to people you care about, and lots of other people out there, you can deal with the setbacks because you have an extra reserve of motivation."
With COVID-19 shutting down labs and GMP production facilities, there have been plenty of setbacks this past year in particular. Yet biotikur persists. In the next three years, they hope to cement their reputation as Europe's premium brand of reference for evidence-based, cutting-edge gut health products.
The Evolution of the biotikur Product Line
The Berlin-based startup strives to be approachable and empathetic.
"One tremendous asset that we have is that biotikur is personal, and it's authentic," the startup team shares. "The products and the ethos we're putting out are really aligned with what we want to see in the world."
This same ethos has driven the development of their first product: the 14-Day Regimen, which features a blend of probiotics and prebiotics, and includes a rectal application.
What was novel about the product, and supported by evidence, was the direct application of probiotics in order to maximize the levels of good bacteria in the gut microbiome.
Since then, of course, biotikur has released additional products – including oral products – based on peer-reviewed science and real challenges people face. The team believes in integrating an educational element into each product, or something that directly helps consumers improve their nutrition and overall gut health.
The results are in, and consumers are interested. biotikur currently has a waiting list, though they are on the cusp of developing a ready-to-order subscription bundle called biotikur balance (a pre- and probiotic oral supplement made with more than 50 high-quality plant ingredients).
When biotikur joined Vision Health Pioneers, they were focused on their product above all else: on getting it developed, tested and in the hands of their users.
The incubator, however, helped them take that focus to the next level – allowing biotikur to ensure they were asking the right questions, undergoing the correct processes and truly optimizing their company for the right people.
"Just that support, and being able to learn from the journeys of other startups in the cohort, was super valuable for us," says Mahmood. "I don't think we could have achieved what we did on the scale we did, and as quickly as we did, without the support of Vision Health Pioneers."
The truth is that all early-stage startups benefit from the unique energy of their peers. There's a sense of genuine excitement as it relates to working on new and exciting – and, of course, necessary – topics.
"With startups, there are always more questions than answers," Mahmood continues. "It's really easy to feel overwhelmed, but VHP has that environment of energy and fresh motivation."
While things are different in lockdown, young startups can and will persist through the pandemic. To that end, incubators aren't going anywhere either. Being in a place with other passionate, likeminded people can be very energizing.
"It can be quite a grab bag, and also quite up and down when you're dealt with setbacks," Mahmood confesses.
But when there are successes, or even small successes, a group environment can make all the difference. There's a genuine strength in numbers, and we all benefit from being around people who are going through similar experiences.
This, perhaps, brings us right back to the importance of gut health. The gut microbiome can be managed effectively with the right tools – because to varying degrees, it is something we all must deal with. And biotikur is here to transform the way we manage it.