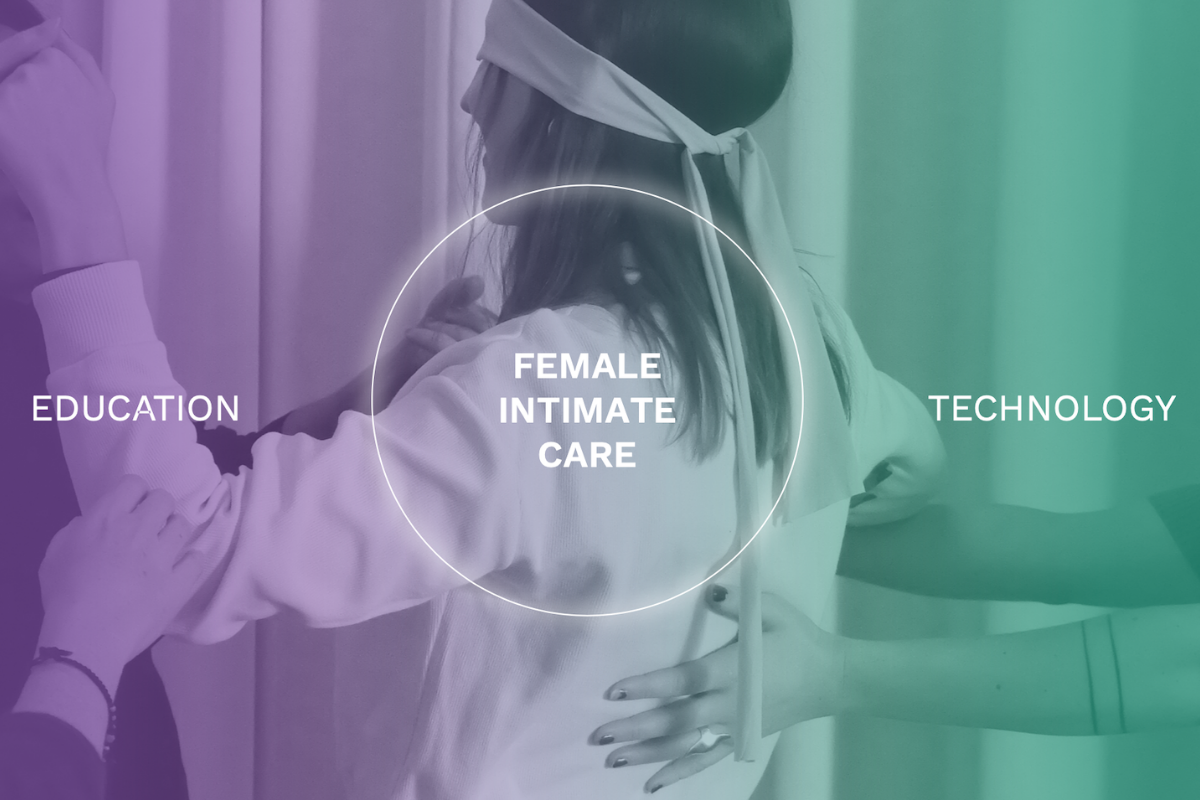 14 Jun

ALMA: Where Education and Technology Intersect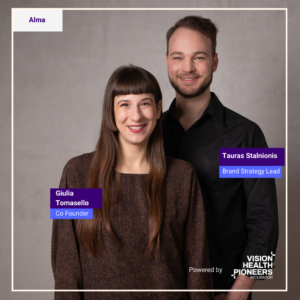 Born in 2018, ALMA fuses design, anthropology and technology in their bid to create a cultural revolution in the area of female intimate care. ALMA is a collaborative practice that connects professionals from all around Europe. Their team comprises of Giulia and Isabel who utilise design and anthropological methods in creating solutions, Tommaso and Ryo who are scientists materialising ideas into products, Tauras a graphic designer, Anjali a data scientist, Alice their design intern and their to be onboarded software developer.
Here in Berlin, they are represented by founder Giulia and Tauras, who have been busy developing a wearable biosensor that monitors the pH in vaginal fluids, setting up a global community platform and completing a book about female intimate care innovation.
ALMA Universe: Creating Cultural Change in Female Intimate CareThrough Education and Technology
Lovingly known as "ALMA Universe", ALMA's work sits at the praxis of science, technology and culture. It draws inspiration from the very community it seeks to empower, and to date, they have run numerous workshops exploring the hearts and minds of more than 400 participants across the world.
Their website showcases the extensive work they have done surrounding female intimate health, with aesthetics that echo a Sofia Coppola film. For ALMA, design and aesthetics are political.
"The depiction of female intimate care in society is typically very medical. We want to show the normality that comes with it and with that, of course, the beauty that goes together with it – because it should attract and be something that inspires people to want to engage and know more."
In designing a wearable sensor, it is not simply designing something beautiful and feminine. Rather, there is a need to ensure a level of comfort for their users. Not just in wearability, but in how it presents on the person. They question everything, including the traditional notions of femininity, its' aesthetics and the role it plays in the stigma and politics that surround the issue of female intimate care.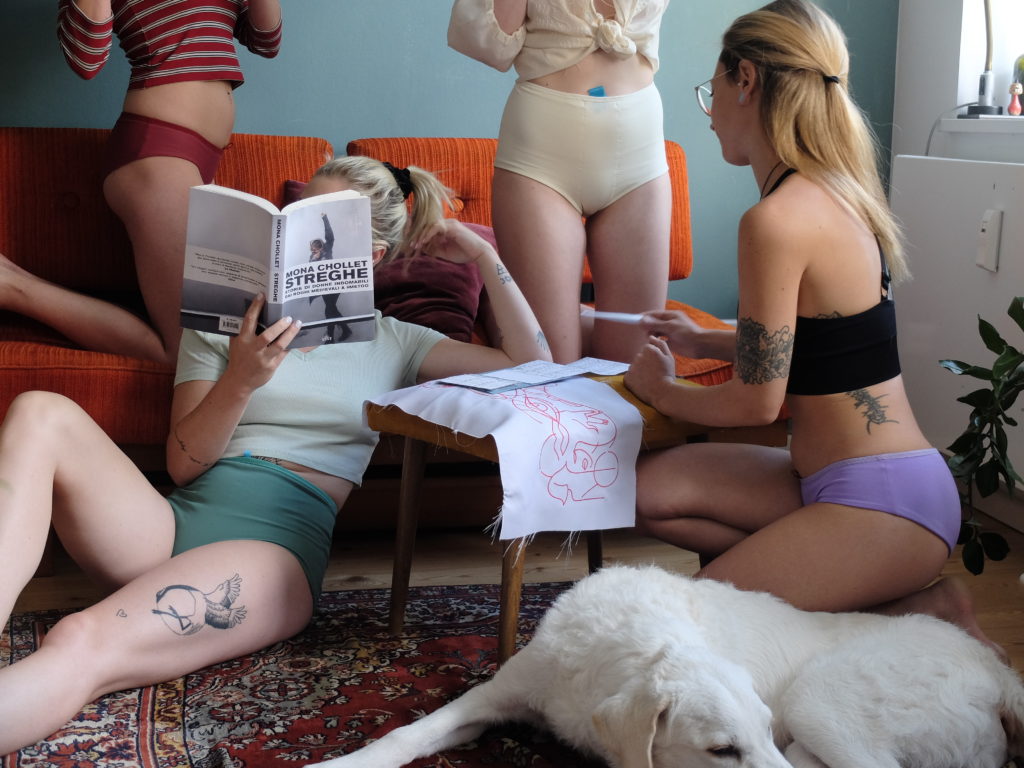 "The stigma and silencing behind female intimate care come from a problem within the system, within culture. Our solution in addressing this is to bring awareness through technology and education. To gain profit from spreading awareness sounds like a joke to us. In an industry that is primarily still profit-driven, we are like white flies."
Throughout their time at the incubator, ALMA has struggled to articulate their complex vision within the strictly enforced 4 minute timed pitch sessions. This is in part due to their unconventional approach to innovation. Essentially their mission is not just the development of a wearable sensor, the technology or the innovation. Rather, ALMA is already looking three steps ahead towards the cultural change their work will bring as their end product.
White Flies of the Femtech World
In Italy, the white fly is the one that stands out as different from all the others. That's ALMA, who are developing an entirely not-for-profit, non-medical, community platform based on user experience. Inspired by their workshop series ALMA meets Flora, they are aiming to build an inclusive, crowd-sourced community platform around female intimate health.
ALMA sees the value and wisdom of the female body and the sum of their experiences. Building this platform is the first step towards fostering a movement of awareness– a movement that seeks to see individuals empowered and in control of their health through a holistic approach. This platform would serve also to allow open dialogue to take place in a safe space. Dialogue is of great importance, considering the culture of silence that blankets this field. Giving a voice to their target demographic allows for the normalisation of female health issues and the breaking of stigmas and taboos. It also allows for the advocacy of female intimate health that is still regretfully, greatly underrepresented in modern medicine.
"There are so many areas that still fall short in modern medicine when it comes to female bodies. It is such a shame that we are flying to Mars, but still so much is to be known about what's happening in the female body."
Language, Community and Co-Creating Knowledge
Throughout their time at the incubator, ALMA have been able to better align with their core values. They are seeking impact investors, perhaps even partnerships where there can be a co-creation of knowledge. Their book, which acts as an introduction to their platform, will be completed in September.
ALMA's methodology is based on user diaries that describe their current experiences searching for information regarding intimate health. This has comprised of a survey where users' preferences in terms of features were explored and participatory workshops in different cultural contexts. Data of which has been used to design the platform.
When asked what gets them up in the morning, Giulia speaks about her constant inspiration to bring about this change. For Tauras, it is the realisation that the clock is ticking and there is still much to be done.
Participants who are interested can now access the survey they have recently launched. Here, ALMA invites participants to take on an active role in co-designing the Atlas.