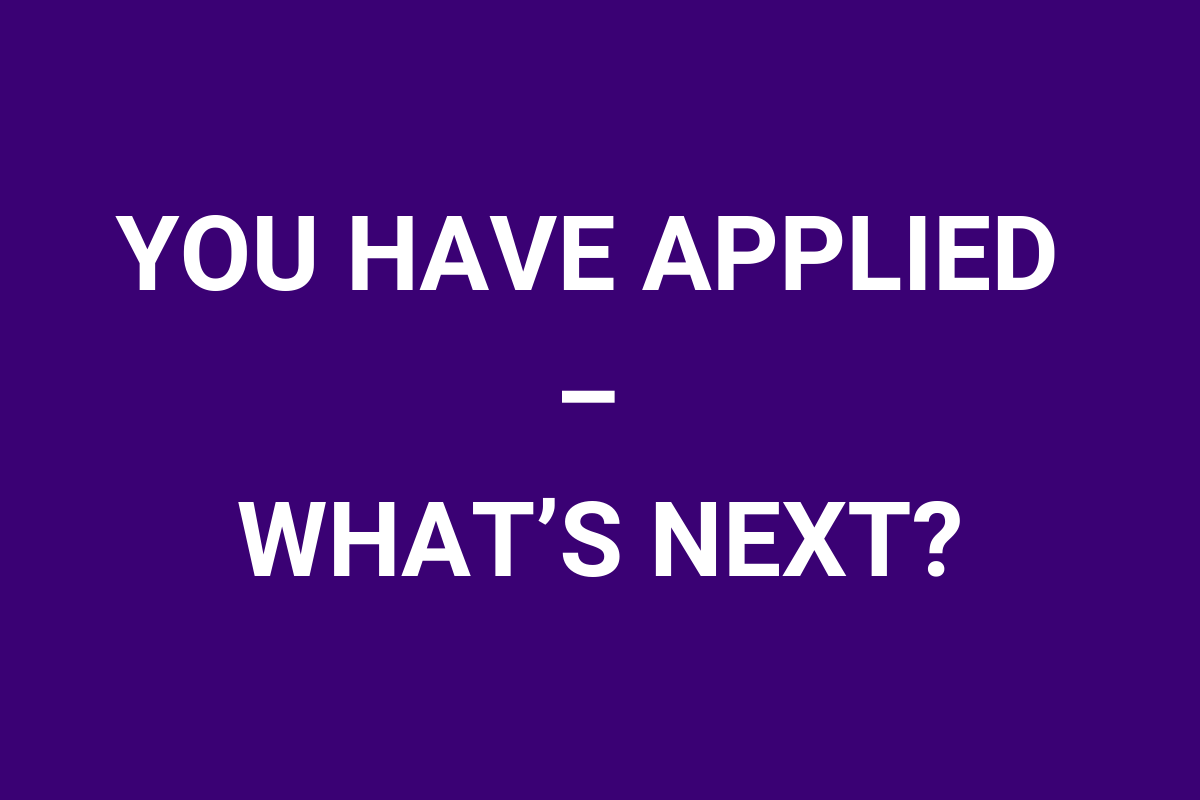 28 Sep

You Have applied – What's next?

Now you have applied to Vision Health Pioneers Incubator what happens next? Below are all the relevant information and dates for you to keep in mind for the selection process.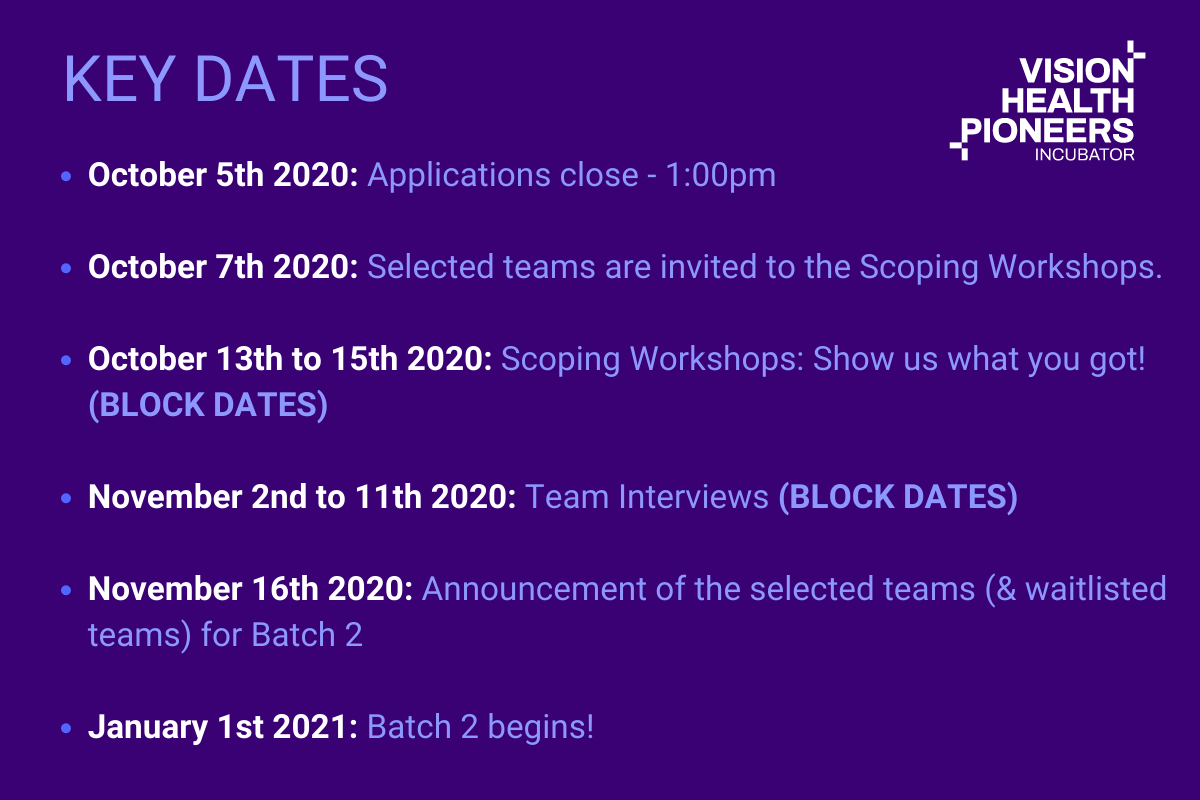 Jury Members
The Vision Health Pioneers Incubator selection process Jury is made up of healthcare, business and tech experts, as well as successful entrepreneurs. They have all been carefully chosen to evaluate the applications, based on their expert knowledge and select teams for the second batch.
Scoping Workshops: Show us what you got!
The scoping workshops are held online and are designed to last for 3 hours. Each team will have the opportunity to work on and develop the structure of their idea, as well as receive coaching from a Vision Health Pioneers mentor, to guide and support them during this ideation process. Even if your team is not selected to join the incubator's second batch this process is extremely useful for the progression of your idea and building skills.
By October 7th 2020 all teams who have applied, will know if they have been selected to join the Scoping Workshops. You will be provided with the date and time, however in the meantime please block the whole period from October 13th to 15th 2020 in your calendars to ensure your availability.
Team Interviews
If your team is successful in the Scoping Workshops you will be invited to Team Interviews. Again please block the whole period from November 2nd to 11th 2020 in your calendars to ensure you are available to join the interview on the selected date and time, which should last around 45 minutes to 1 hour.
Waitlisted Teams
After being offered a position on the program, in the case that any teams are not able to join the program due to visa or other issues, teams that have been waitlisted will be contacted and offered a space on the program. In this case please be prepared in case we contact you.
If you have any questions regarding your application, please get in contact.