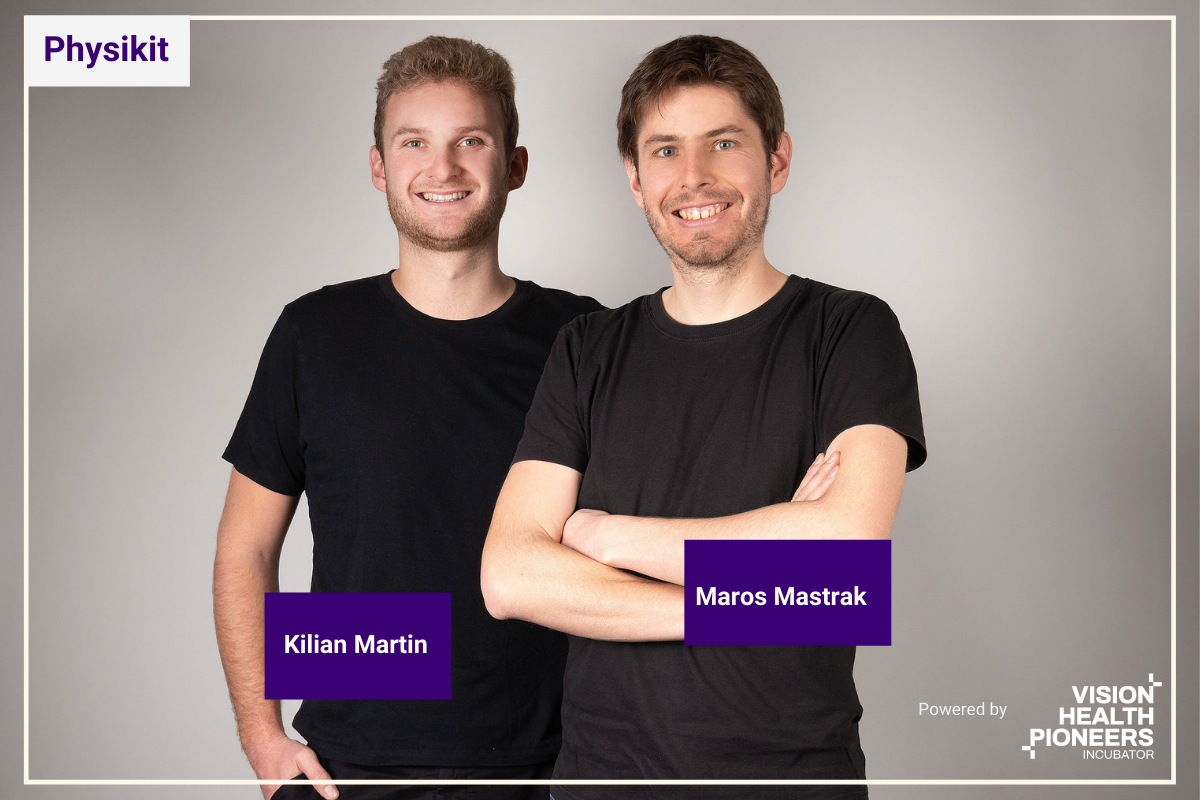 16 Apr

The missing puzzle piece for at home testing – Physikit

Physikit joined Vision Health Pioneers Incubator in the third cohort at the beginning of 2022 have a clear purpose: to bridge a gap which will fuel the growth of eHealth in the future. According to the Co-Founders Kilian Martin and Maros Mastrak, "eHealth will become just health and we want to facilitate that transition." In this article we will discover how Physikit plans to do this and how prevention is at the core of it.

"A key question is: why is there still a gap between eHealth and health? The answer is simple: eHealth is limited by digital-only solutions. However, healthcare strongly relies on a holistic, physical analysis of patients. We need to close this gap so that eHealth can reach its full potential." explains Kilian Martin. His Co-Founder, Maros Mastrek, follows up: "Current digital solutions can solve some problems, but what you don't have right now, is the whole picture. These solutions are restricted because they lack the ability to look inside the body. For the holistic picture, you need to measure biochemical and physical parameters."

Physikit argues that while digital health players provide quality medical advice and solid digital products, they lack the skills to effectively deal with the physical aspect of health (e.g. blood tests, laboratory analysis, sample logistics etc.), all of which Kilian describes as "a completely different world". This is where Physikit comes in.

It became clear for Kilian and Maros immediately that their skillsets would provide a fine, complementary balance to solve these problems. Kilian is a former McKinsey consultant who brings the business and tech perspective into the startup formula, while Maros, a molecular biologist, leverages his technical, scientific expertise to challenge what is possible in (blood) testing. Putting their backgrounds into practice, they launched Physikit.

A B2B model for dried blood spot testing

The duo describes how their solution includes test kits and how this technology is already being used today. "We send physical dried blood spot kits to homes of patients. With the help of the kit, the patient pricks one of their fingers, applies a few drops of blood on a filter paper card and uses a return envelope in the kit to send the card to one of our partner laboratories. This technology has been around for more than 50 years, but was not needed beyond some specific use cases." explains Maros. Kilian proceeds: "Some may know it from metabolic diseases testing for newborns. There, small, moving baby arms and big needles didn't fit well together, so a solution had to be found: dried blood spot testing. Since the 1960s, within a few days after birth, each baby is pricked in their heel, and a few drops of blood are collected on a filter paper card. Beyond some use cases like this, dried blood spots were not needed, because patients would come to the doctor physically anyway. But this completely changes with the rise of eHealth."

"At heart, Physikit is a B2B provider that takes care of the complexities of at-home blood collection by fully orchestrating it for eHealth platforms, apps and hybrid solutions. We bridge the gap between the digital and physical worlds, so these providers can focus on what they are best at. They simply use our state-of-the-art API to notify us which patient to test for what, and where they live. We take care of the physical backend processes required to collect a blood sample at home. Providers can continue to focus on their core competencies, while we help them add the critical functionality."

Maros explains how the laboratories enter into this constellation: "Normally, they require large volumes of samples to work effectively and eHealth hasn't been able to provide this. This is why we aggregate demand across many eHealth players and include some hybrid use cases (mix of digital and physical applications) as well. In this way, we become a significant partner for laboratories, and can work with them to innovate at-home testing."
Originally from Slovakia with education and career at leading bioanalytical institutions in Austria, molecular biologist Maros shares more on his time of working in laboratories. "It was a fascinating experience, and I grew a deep understanding of how laboratory analysis works, but I soon realized there was a large gap between the theoretical and the practical world." Eager to contribute to closing this gap, Maros founded a startup for virtual clinical trials. "In my home country, I leveraged the power of dried blood spots to give inputs into clinical trials, making them better and cheaper at the same time. But after some successful trials, I wanted to use what I learnt in a faster moving environment. And with a complementary co-founder. So I joined Antler in Berlin, where I met Kilian."
After meeting in a Co-Founder matchmaking session in the Antler Accelerator, both quickly understood how well they complement one another. The duo jokes that when they have meetings, they both leave energized by different parts of the conversation. It is perhaps these qualities that teams need so much when creating their early-stage healthcare startups.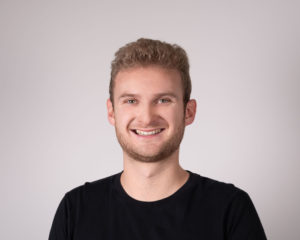 Kilian, whose excitable energy complements the more relaxed words from Maros, remarks: "I provide the business & tech side and Maros provides these essential insights from his background and experience." Maros adds onto this, "Kilian has a great ability to look at the bigger picture and look almost from above, whereas I focus on the technical side and countless details that are required to make our solution work."
Kilian, from Germany, shares his background. "I've always had two hearts beating in my chest. The first is a love of business and the second is a love for technical applications. My experience ranged from supermarkets to tax to logistics. Each brought different learnings." After his initial business education, Kilian worked for four years for McKinsey, focussing on product management and digitization topics. "I always knew I wanted to gain a deeper technical understanding and so I completed a second masters in Computer Science. This helps me to connect the two worlds I am deeply passionate about. However, I realized that I wanted to do this in a less constrained context: within my own startup. This led to my journey to the Antler program and meeting Maros. After the first conversations around dry blood spots, I was fascinated by their potential to fix a broken patient journey in eHealth."
Physikit would soon be born and they would shortly after become part of the Vision Health Pioneers Incubator. "We were so excited to be accepted and the timing was perfect." Kilian shares. "We have really appreciated the expert coaching – whether topics such as regulations, insurance, software development and more. Each session has led us to further improve and refine our business model." Both Maros and Kilian highlight mentor Johannes Starlinger in the network as someone who has helped their journey. They also share that originally it was a connection to alumni Vision Health Pioneers Incubator startup Nilo.Health (formally mila.health) that led to their discovery of the program.
Physikit quickly put everything into practice and launched its first pilots in early April 2022. "We want to solve real customer problems, and refine our offering." Kilian explains before Maros adds, "We quickly wanted to move from ideas to actual hands-on work."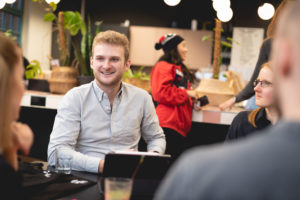 Whilst confident, both Co-Founders recognise the work ahead of them. "We truly believe we are the missing puzzle piece between eHealth and physical healthcare. We can see that digital health can dramatically increase its value by providing blood or other kinds of analyses that can start at home." Kilian says, highlighting their determination and desire for positive change.
Kilian and Maros outline their future vision where prevention analysis is leading the line, rather than treatment. "We could catch things earlier, we can make weekly and monthly tests more accessible and, in this way, increase the "resolution" with which we see health and disease now. And, we can provide better healthcare in rural areas while enabling doctors to spend their time in a more efficient way."