16 Sep

Summary of 'Into The Future' our 2021 Demo Day

At the end of August 2021 we held our second Demo Day with our collection of startups in the second cohort. The hybrid event was streamed live around the world via our YouTube channel and guests also joined us in Palisa in central Berlin. Our six Vision Health Pioneers Incubator 2021 startups pitched their healthcare innovation and took questions on their innovative solutions to healthcare problems.

The event included a keynote address from Dr Daniel Kraft M.D., leader in the future of health, medicine and technology. The Faculty Chair for Medicine, Singularity University and Founder and Chair, Exponential Medicine has previously given four fascinating TED Talks. The Demo Day was moderated by the cutting-edge video journalist and idea engine Nicole Scott. Nicole has been a leader in the tech world since the Blackberry was top dog and her first smartphone review happened years before we had even heard of an iPhone.
Here are some photos, videos and more from the day!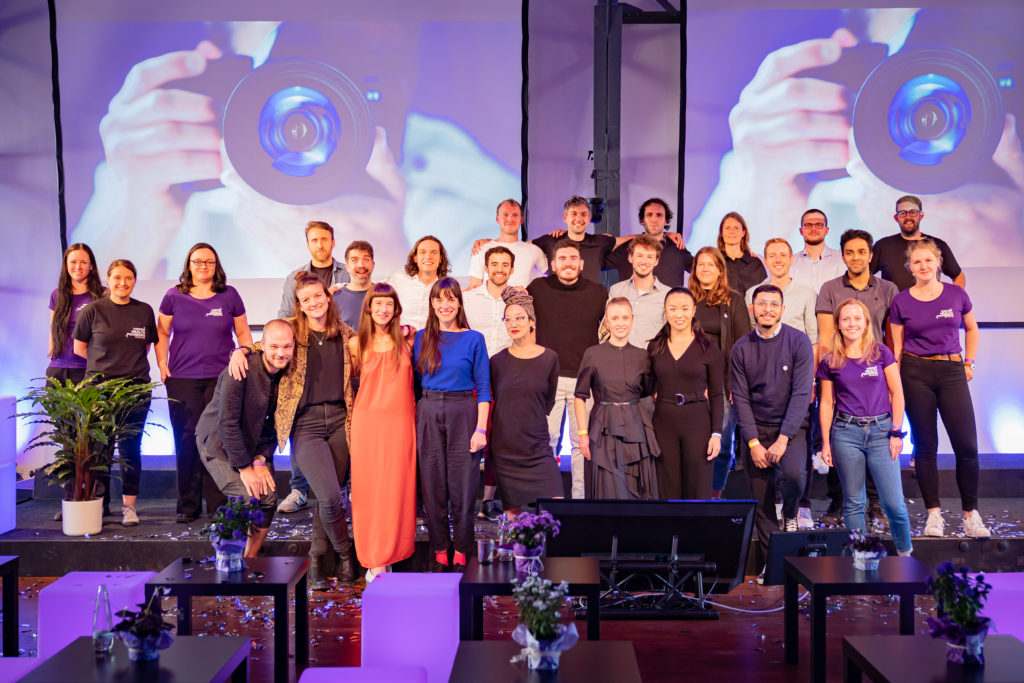 I was very impressed to see what the startups of this year's Vision Health Pioneers Incubator achieved
Kodak Moment for our Cohort #2 Startups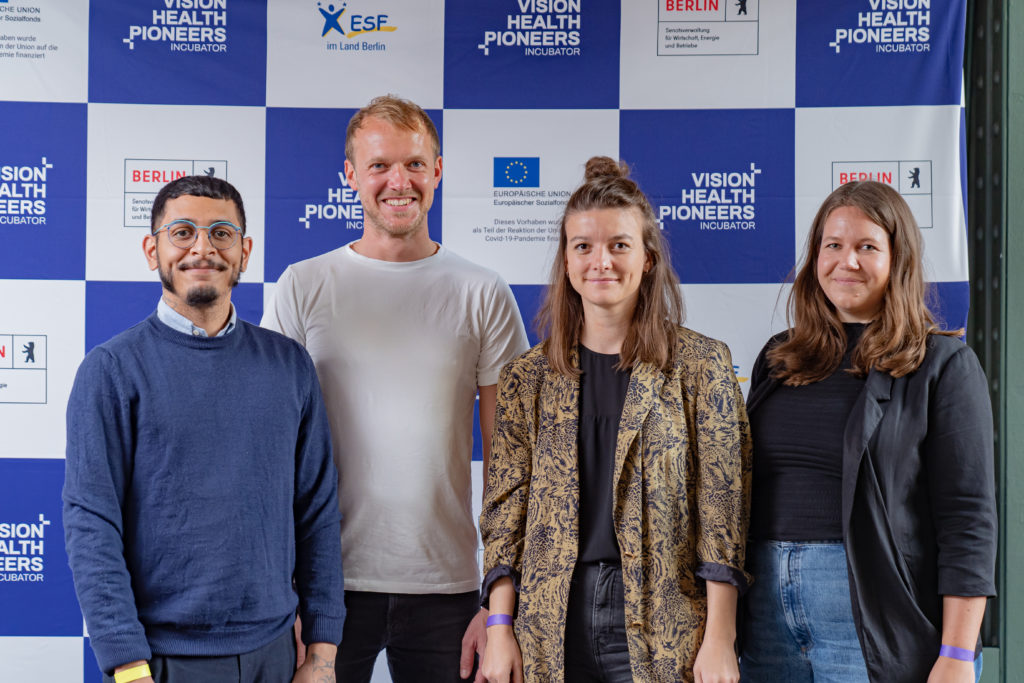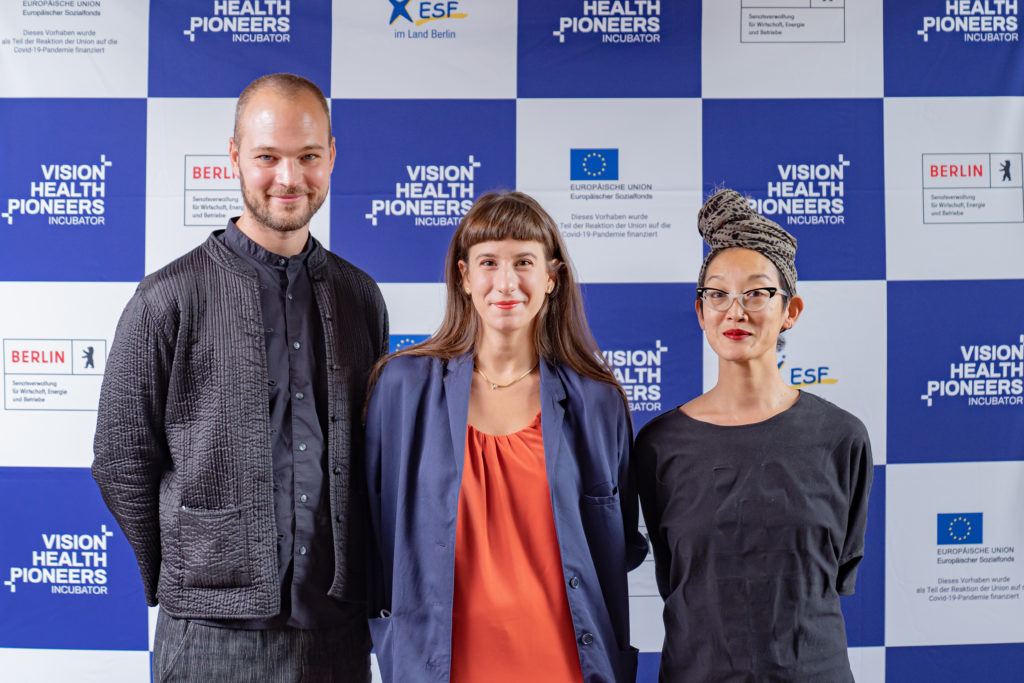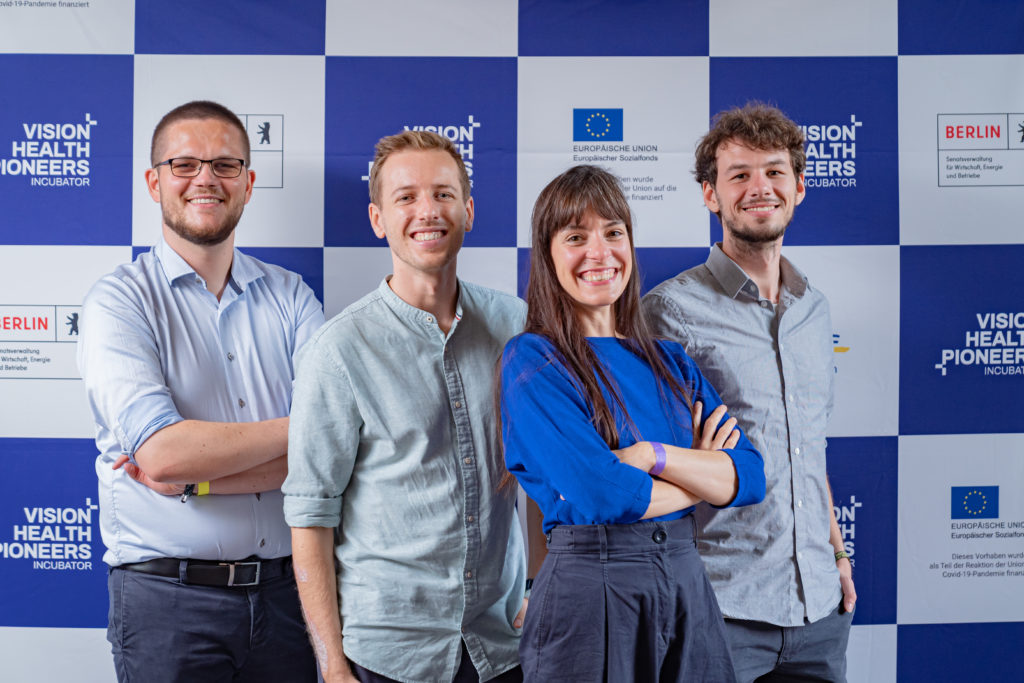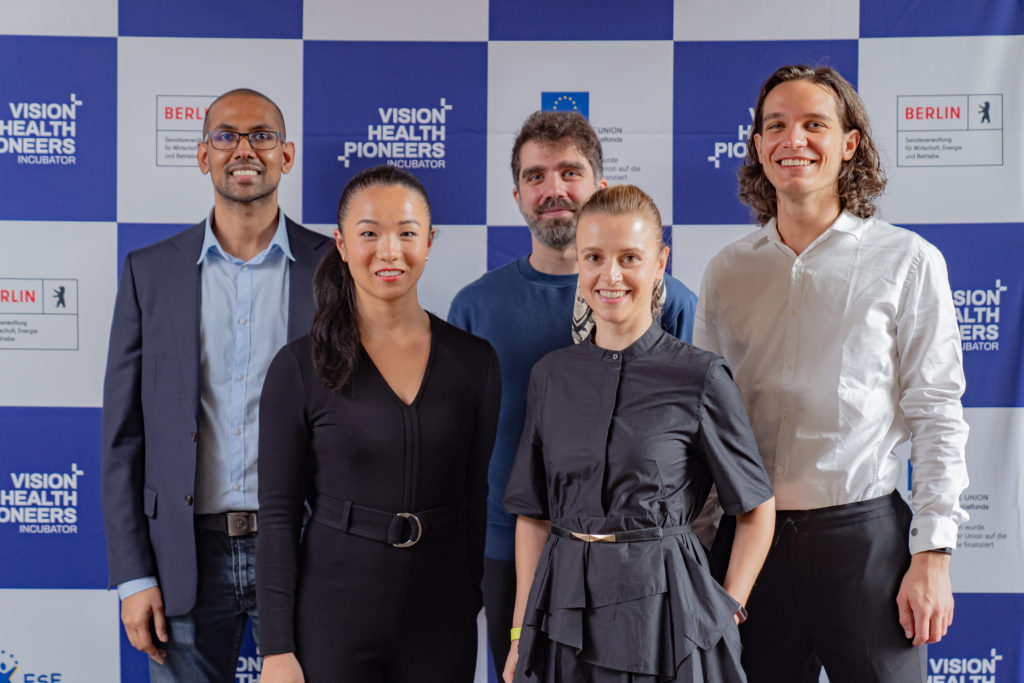 Full Recording – INTO THE FUTURE Demo Day 2021
Don't just think about what's possible in 2021 but skate to where the puck will be. Skate to where the technology will be: Ai Robotics, 3D Printing, Nanotech, Genomics, Blockchain... and given an exponential and accelerating mindset, we have the opportunity not to take incremental steps but exponential ones.

- Dr Daniel Kraft MD - from his keynote address
Fantastic work from all the startups and Vision Health Pioneers Incubator for this amazing Demo Day!
The journey in the incubator may nearly be over for our second cohort, but they will forever be proud members of our alumni. We will continue to cheer for them as they innovative healthcare in Berlin and beyond.
Now it's nearly time to get ready for our next application phase. If you're reading this and are have an idea that can innovative healthcare, want to live in the capital of cool and would like all the great access and knowledge experts can provide, sign up to the newsletter below and be among the first to know more. Or if you know of someone you would be interested, please do spread the word. Let's all continue moving into the future together!