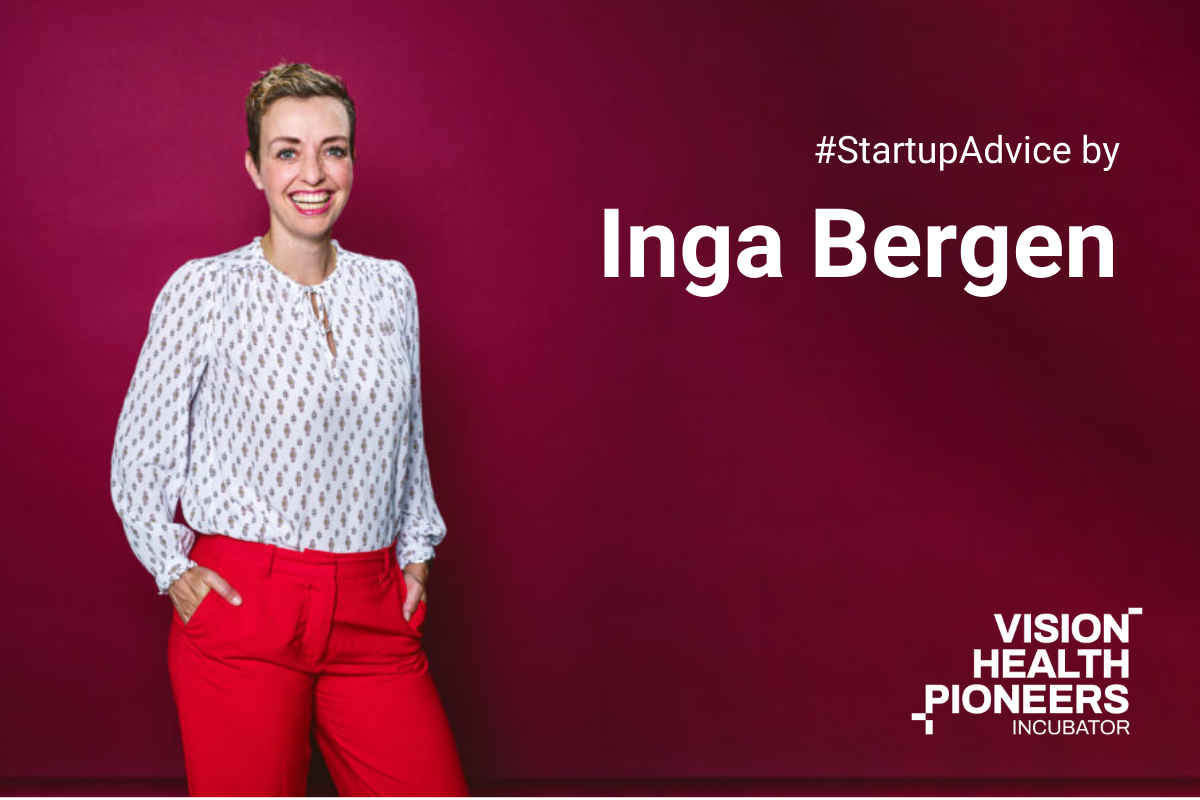 10 Jan

Startup Advice: Hiring for a Young Startup – 6 Strategies

As we move into 2021, companies are transitioning from a mindset of adaptation to strategic planning. In many cases, this includes exploring new growth opportunities and recruiting new team members. As the incubator time for batch #1 comes to an end, many of our portfolio startups – such as MySkills, Biotikur and advosense – are expanding their teams as well and are looking for great candidates. Since the team is one of the most important factors for success in early-stage companies, a few months ago we invited one of the most experienced female founders for a special session. Inga Bergen, a serial entrepreneur, digital health expert, and former CEO of the startup Magnosco, not only founded her own company from scratch but also took over management roles in established scale-ups where she expanded teams from 60 employees to a few hundred. In one special online session, she shed light on how to move forward during these unprecedented times and shared her learnings as a seasoned manager. Here are six hiring strategies she pointed out for early-stage founders:
1. Opt for a more experienced candidate.
Young startups benefit from having team members who are driven, committed to the company and well-equipped for the job. When it comes to making a hiring decision, experienced candidates are generally a safer bet. In the healthcare space, for instance, Inga Bergen recommends screening candidates to make sure they're familiar with medical product development. The more experience a person has, the more knowledge and value they'll bring to the table.
2. Know which roles to outsource and which ones to fill in-house.
The truth is that where investor readiness is concerned, it's essential that startups keep all the key knowledge in-house. What does this mean? For example, if your solution is based on artificial intelligence, your startup should steer clear of outsourcing data scientists. Keeping the most important roles in-house – and the algorithm, in this case – can help to maintain productivity, all while maximizing security and efficiency. It's a win-win.
3. Determine the right time to hire.
Inga Bergen operates with a simple rule in mind: She only hires new staff when she's certain she can cover three to six months of that person's salary or can offer attractive packages including shares in the company. The truth is that for any new startup, there's quite a bit of demand – particularly in the beginning stages – to fill additional roles. This, however, isn't always feasible. And so for young startups, founders must fix their finances first and only then figure out when to hire new staff.
4. Hone in on senior staff first.
The successful female founder has seen it all – and in several startups, she has witnessed founders building full teams when they should instead have hired their senior staff first. Say, for instance, the founders of a young startup decide they must hire a few new people. Rather than sourcing one senior product manager and three team members to work underneath them at the same time, you should recruit senior staff first to build his or her own team step by step. This will keep senior team members from imploding due to being given too much responsibility (and too little power) early on.
5. Opt for 15-minute phone screenings.
Though founders may want to meet with every prospect they find interesting, this isn't an efficient use of their time – far from it, in fact! Inga Bergen recommends instead that young startups kick off the recruitment process with 15-minute phone screenings. To boost productivity, she suggests cold-calling them to get a feel for the interest and expertise level of potential candidates. From prospects' motivation and energy to their drive and interest level, there's a lot to glean from these brief conversations. 
6. Follow your gut.
This is a simple hiring practice, but it is perhaps the most important one of all: When making hiring decisions, founders should be patient and follow their instincts first. Bergen said that she always turns down prospective employees who she doesn't have a good gut feeling about. She said she'd much rather prolong her search and wait for the right hire than make the wrong hiring decision; this protocol would ultimately leave the startup better off in the long run. This is necessary for healthcare startups in the early investment stages, she added.
PS: Make sure to get all the startup advice from our coaches and mentors by subscribing to our newsletter!